The Top Five Moments from the White House Easter Egg Roll
The 137th annual Easter Egg Roll was a day filled with outdoor activities, fun, and laughter. More than 35,000 guests visited the South Lawn to enjoy the day's festivities and the join the #GimmeFive challenge. In case you missed it, here are our top five moments from the event.
1) Live with Kelly and Michael from the South Lawn
Kelly Ripa and Michael Strahan brought their show, Live with Kelly and Michael, to the White House South Lawn during the Easter Egg Roll this year. The First Lady stopped by to talk about the event and the fifth anniversary of Let's Move!. In addition, Anthony Anderson, Caroline Wozniacki, and Jeff Gordon joined the show to complete their #GimmeFive challenges, and Kelly completed her challenge too! Don't miss it: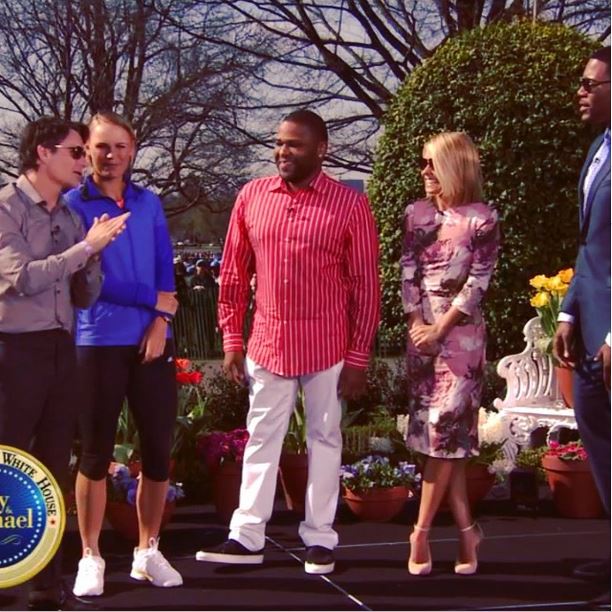 2) Birthday Wishes to Let's Move!
Fifth Harmony joined the President and First Lady on the Blue Room balcony to celebrate Let's Move!'s fifth birthday with their own a capella version of Happy Birthday. Check it out:
3) The #GimmeFive Dance
Mrs. Obama joined the So You Think You Can Dance All Stars for a special performance of the #GimmeFive dance. Kids and families, along with other event participants across the South Lawn, joined in to perform the dance and didn't miss a beat!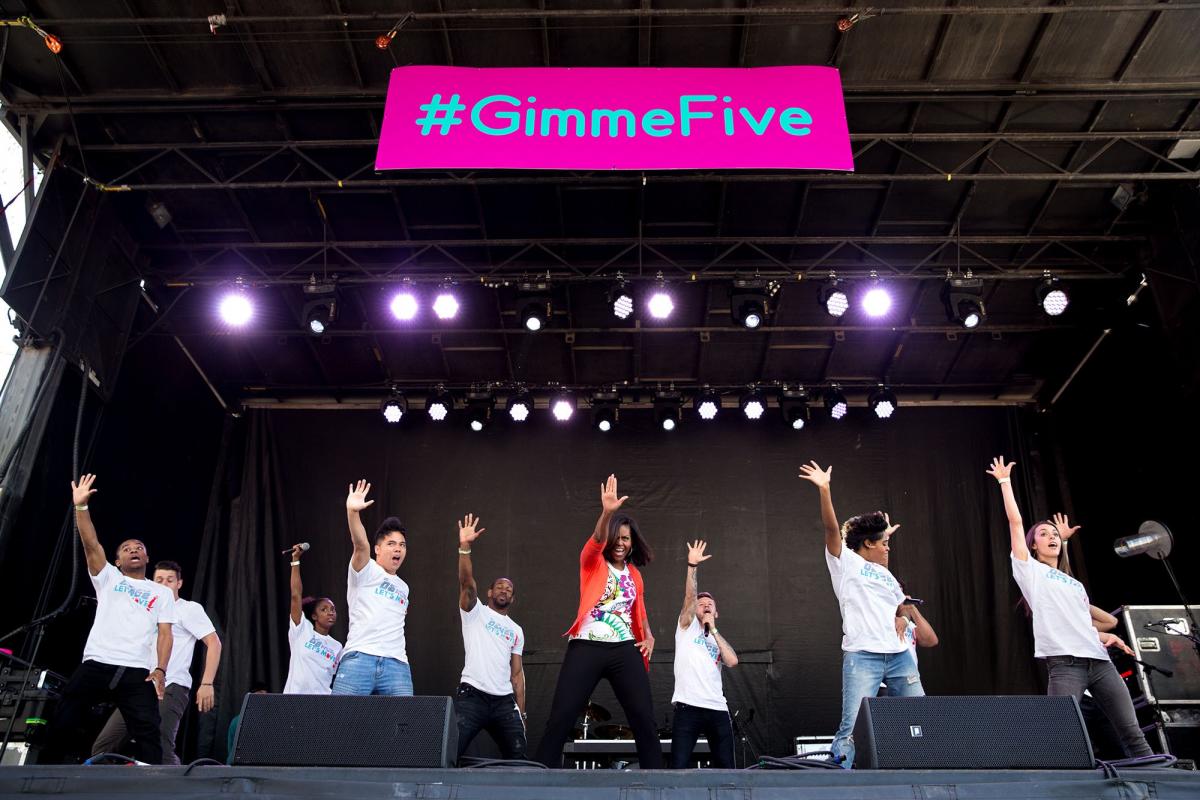 The First Lady joins the "So You Think You Can Dance" All-Stars for a performance of the #GimmeFive dance. (Official White House Photo by Amanda Lucidon)
4) Cooking Demonstrations
Chefs Sunny Anderson, Chris Cosentino, Bobby Flay, Aarón Sánchez, Gail Simmons, and Michael Symon appeared on the Eggcited to Cook stage to share healthy and delicious recipes. They were followed by DJ Cavem and Alkemia Earth who mixed things up and turned the stage into a culinary concert.
Each chef walked through the preparation of their dishes so the attendees could learn how to prepare them, and some even shared simple, five ingredient recipes for #GimmeFive. Click on each chef's name above to watch their demo and check out their recipes so you can try them at home!
5) #GimmeFive Instagram Photo Booth
The President and First Lady hopped in the photo booth for a quick picture before heading out to the South Lawn. In the spirit of #GimmeFive, they showed ways they like to be active.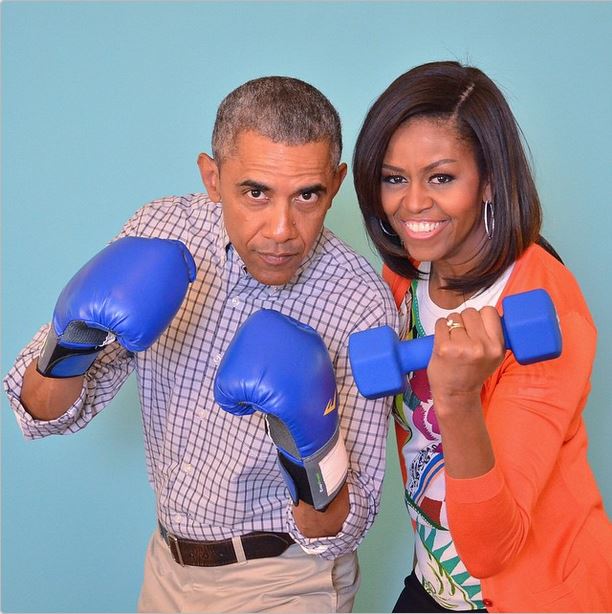 Other participants joined in the #GimmeFive challenge too: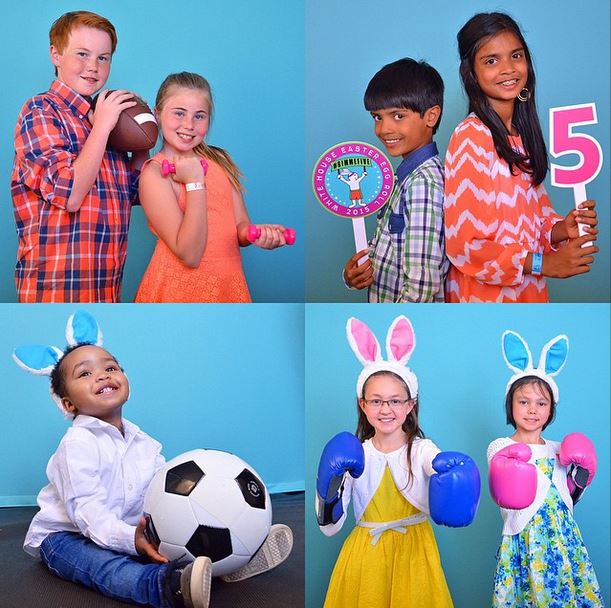 It was a great day and fun for all! Click here to check out more photos from the day's activities.