Pick Up a Papaya, Color Your Palate and Your Plate
In the First Lady's White House Kitchen Garden, you'll find the usual suspects: basil, tomato, cucumbers, and…papaya?
Yes, it's true! Our garden has its very own papaya tree and it is in full bloom, just in time for August, National Papaya Month!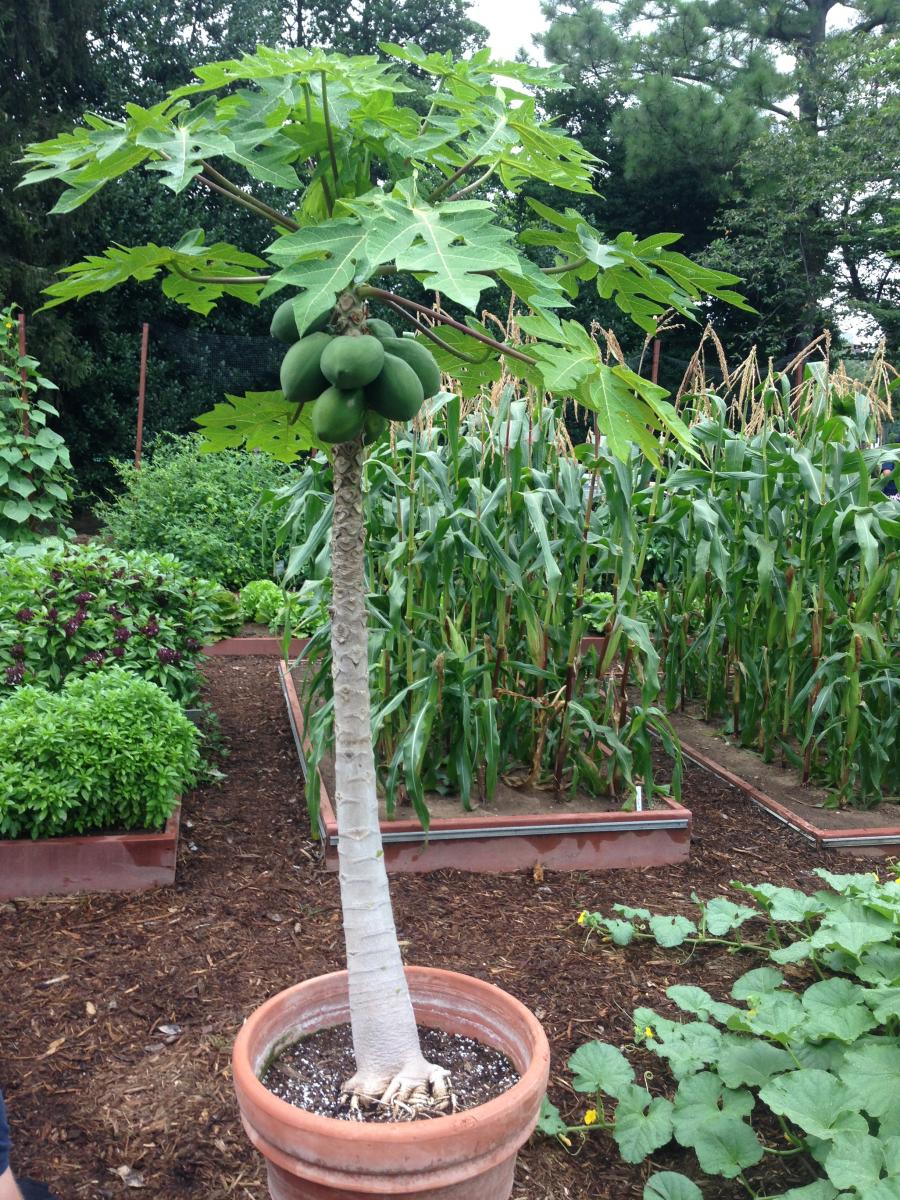 Believed to be a native of Mexico and Central America, the papaya is a tropical, melon-like fruit with yellow-orange flesh. A serving of fresh papaya can provide necessary nutrients, including lots of vitamin A, vitamin C, potassium, folate, and fiber.
Ripe papaya makes a sweet, healthy treat after dinner, and green papaya can make a great addition to curries or salads. It is important to eat a variety of colorful fruits and vegetables every day because they each contain a wide range of valuable nutrients. Kids especially eat with their eyes, so make their plates pop with color.
Inspired by the fruit-themed holidays this month (it's National Orange Month as well!), we've included some of our favorite Kids' State Dinner recipes that feature bright colored fruits:
Feeling creative? Try substituting papaya for pineapple or passion fruit in the recipes above.