Curried Chicken Salad & Taste of the Tropics Fruit Bowl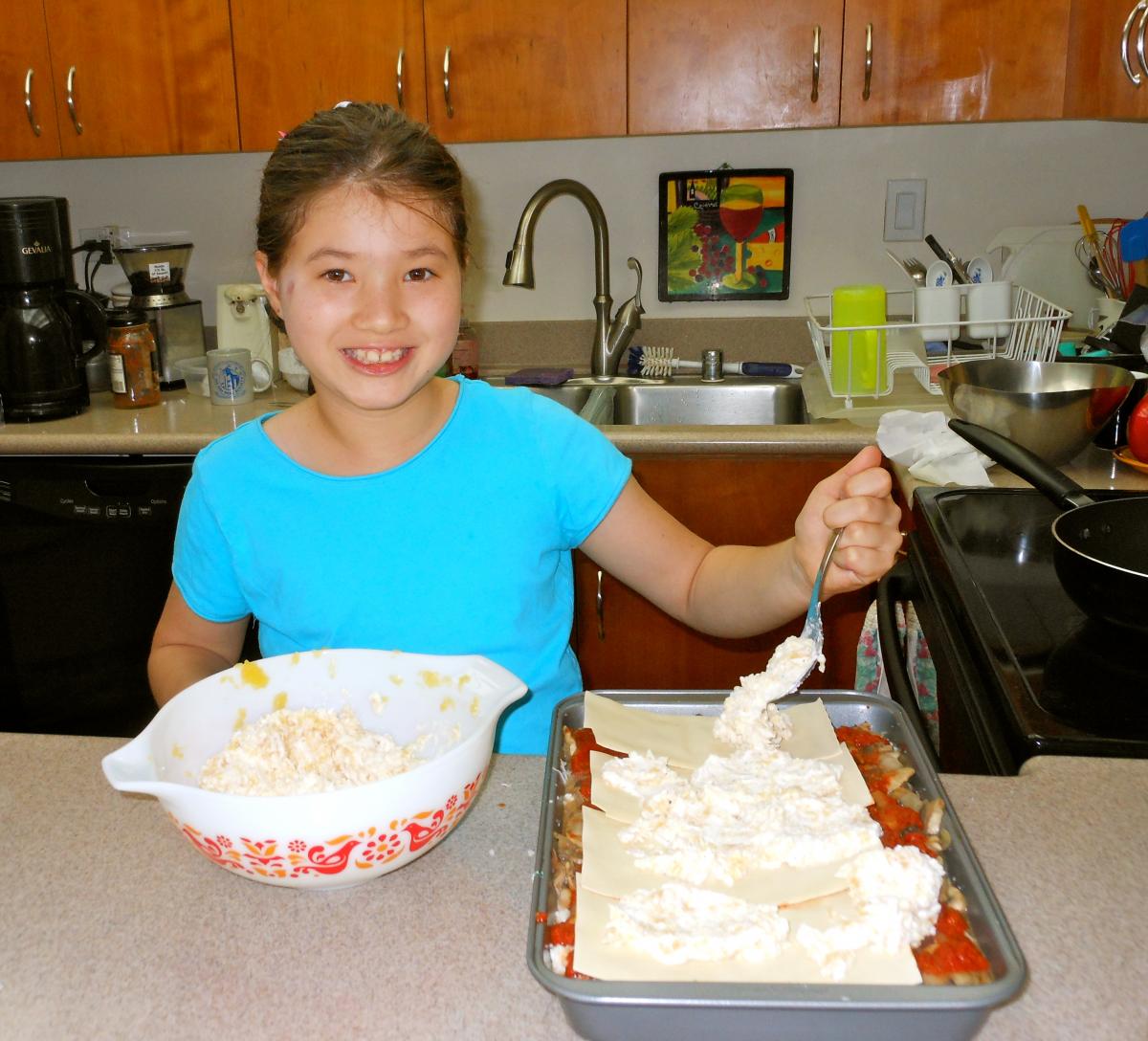 "I had lunch with my mom at California Pizza Kitchen, and we ordered a Moroccan Chicken Salad. I loved the curry-spiced chicken and the fresh, crisp greens. Later that night I was inspired to create this recipe," says Eleanor. "I wanted to include lots of fruits and veggies, too, because they're good for you, and sometimes sweeter tha candy. Accompany your meal with raita, organic salad greens, or crudités, and Taste of the Tropics Fruit Bowl." - Eleanor Cowell, age 8, Hawaii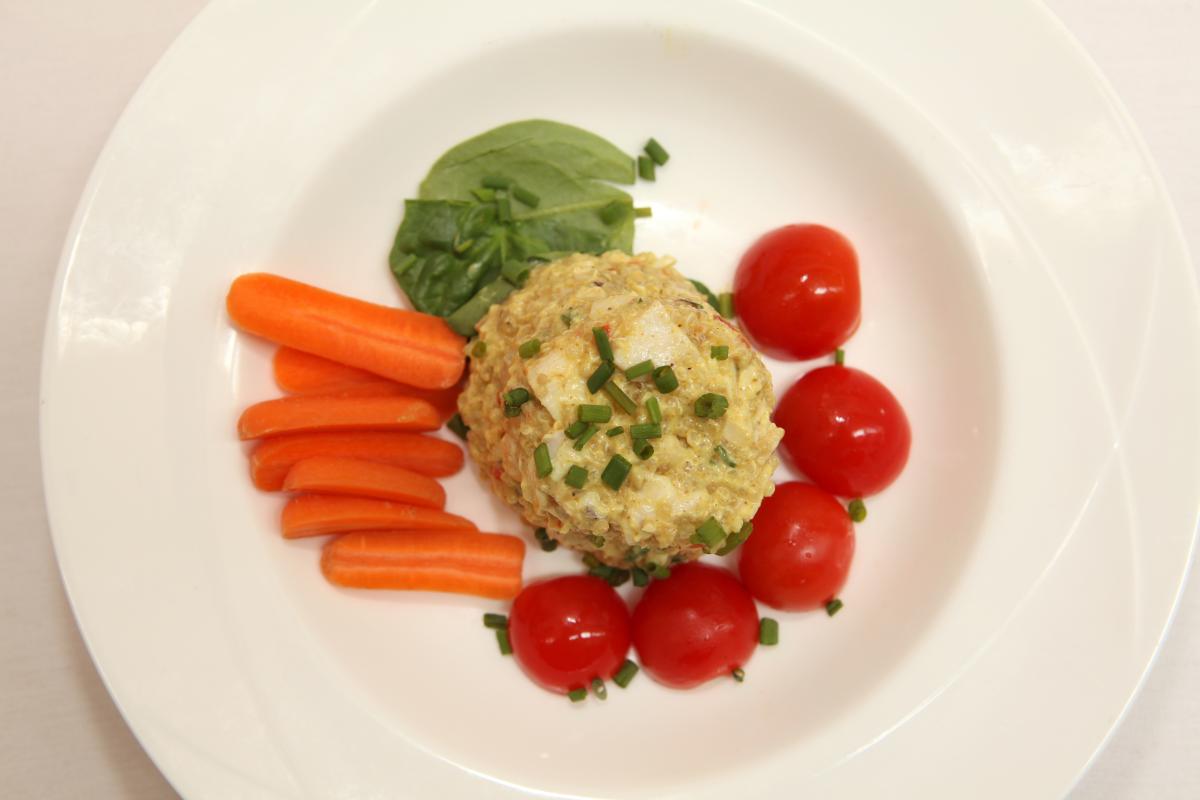 Makes 6 servings
Ingredients:
For the curried chicken salad:
2 tablespoons ground coriander
2 teaspoons ground cumin
2 teaspoons ground turmeric
1 teaspoon paprika
1/2 teaspoon ground cinnamon
1/2 teaspoon ground ginger
2 tablespoons canola oil
1/2 cup plain Greek-style yogurt
1/4 cup light mayonnaise
1 tablespoon water
2 cups diced cooked chicken
1 1/2 cup cooked quinoa
1 red bell pepper, seeded and diced
1/2 cup raisins
1/2 cup toasted slivered almonds
2 scallions, chopped
1/4 teaspoon salt
6 butter lettuce leaves
Garnish: 42 baby carrots; 30 grape tomatoes, cut in half
For the Taste of the Tropics fruit bowl:
3 apricots, putted and diced
3 bananas, peeled and sliced
6 large strawberries, trimmed and cut into quarters
6 tablespoons vanilla or plain Greek-style yogurt
4 1/2 tablespoons shredded unsweetened coconut
Preparation:
For the curried chicken salad:
In a small sauté pan over low heat, toast the coriander, cumin, turmeric, paprika, cinnamon, and ginger, stirring frequently, until fragrant. Add the canola oil and stir to create a paste. Remove the pan from the heat and let the spice paste cool.
In a large bowl, stir together the spice pate, yogurt, mayonnaise, and water. Add the cooked chicken, cooked quinoa, red bell pepper, raisins, almonds, and scallions and stir to combine. Season with salt.
To serve, scoop the chicken salad into lettuce leaves. Each person should have one curried chicken lettuce cup. Garnish each plate with baby carrots and grape tomato halves, shaped into flowers.
For the Taste of the Tropics fruit bowl:
In a medium bowl, stir together the apricots, bananas, and strawberries. Scoop the fruit salad into small bowls and top each with 1 tablespoon yogurt. Garnish with shredded coconut and serve with the curried chicken salad
522 calories; 27 g protein; 68 g carbohydrates; 19 g fat (3.8 g saturated fat); 297 mg sodium (includes both salad and fruit bowl)
More information about the Kids' State Dinner: