Confetti Spring Rolls with Orange-Cilantro Sauce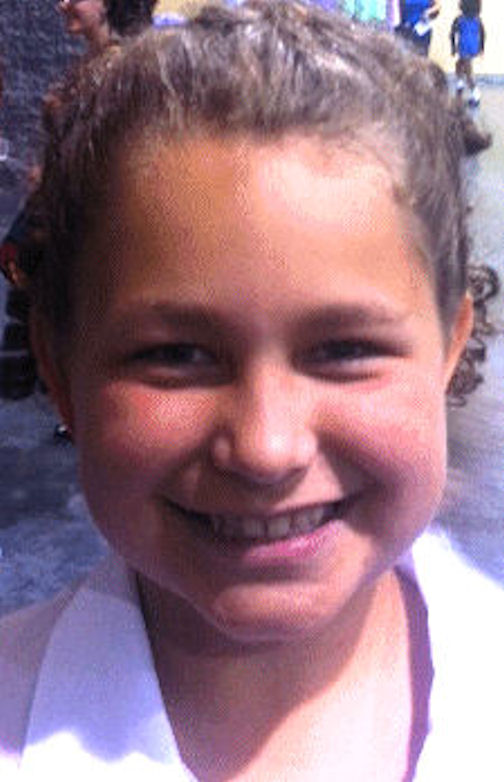 "I created this recipe because I love to eat healthy. Quinoa is a grain and was grown about 5,000 years ago in the Andes Mountains. This grain is tasty and it's combined with my favorite vegetables, shrimp, and pineapple," says Emma-Kate. "This is a fun healthy lunch for school. I would serve it with a glass of 2% milk." - Emma-Kate Schaefer, age 8, Arkansas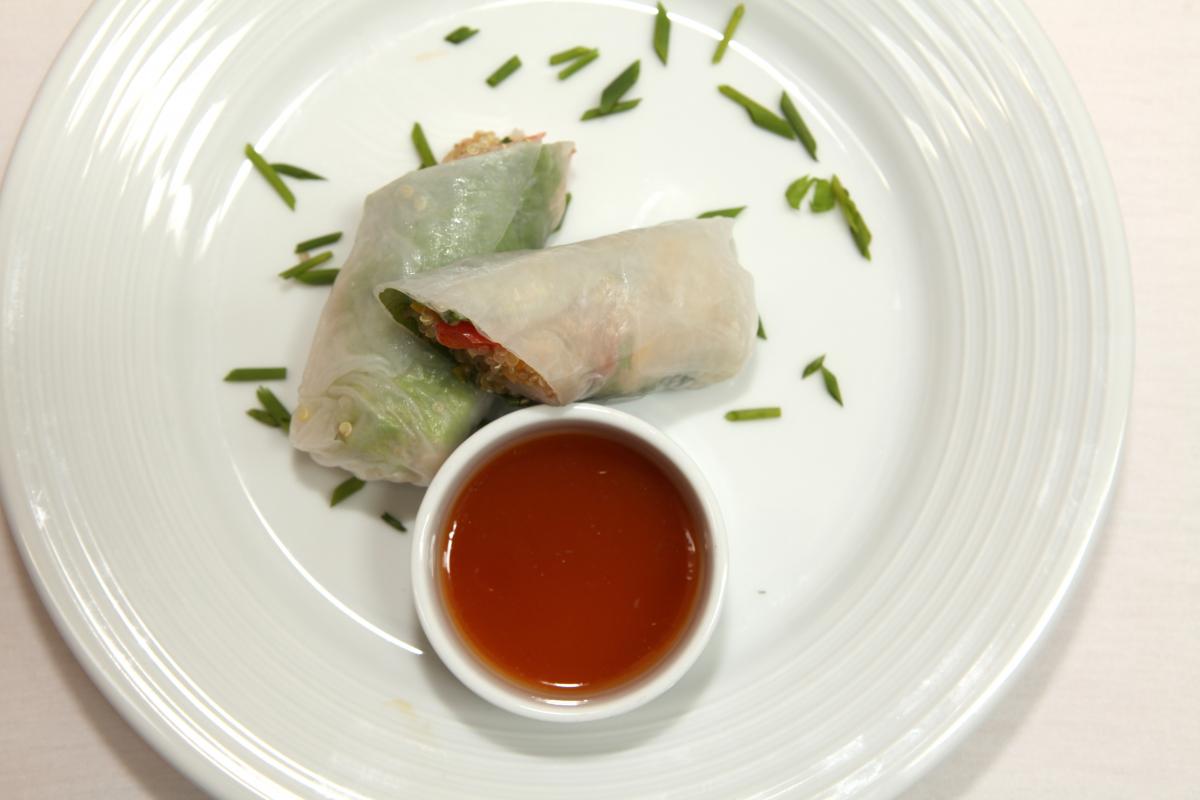 Makes 5 servings
Ingredients:
For the spring rolls:
2 1/4 cups low-sodium chicken broth
3/4 cup black quinoa, rinsed
1 1/2 tablespoons coconut oil
1/2 cup diced red bell pepper
1/2 cup diced yellow bell pepper
1 cup asparagus tips
2 cups medium shrimp, peeled, cleaned, and tails removed
3/4 cup diced fresh pineapple
10 rice paper wrappers
For the orange-cilantro dipping sauce:
1/4 cup sesame oil
1/4 cup freshly squeezed orange juice
1 1/2 teaspoons freshly grated orange zest
2 tablespoons soy sauce
2 tablespoons chopped fresh cilantro leaves
2 tablespoons agave nectar
1 teaspoon chopped garlic
Preparation:
Make the spring rolls:
In a large pot over moderate heat, combine the chicken broth and quinoa and bring to a boil. Reduce the heat and simmer until the quinoa is tender, about 15 minutes. Transfer the cooked quinoa to a large bowl.
In a large saucepan over moderate heat, warm the coconut oil. Add the red and yellow bell pepper and the asparagus tips and cook until tender, about 3 minutes. Add the cooked vegetables to the quinoa. Do not clean the saucepan.
Using the same saucepan, sauté the shrimp over moderate heat until fully cooked through, about 2 minutes. Add the shrimp to the quinoa-vegetable mixture then add the pineapple and toss to combine.
Make the orange-cilantro dipping sauce:
In a blender, combine the sesame oil, orange juice, orange zest, soy sauce, cilantro, agave nectar, and garlic. Pulse until smooth.
Assemble the spring rolls:
Add 2 tablespoons of the dipping sauce to the quinoa, vegetable, and shrimp mixture and mix well.
Fill a pie dish with warm water. Immerse 1 rice paper wrapper in the water until pliable, about 15 seconds, then transfer it to a cutting board. Place a generous teaspoon of filling into the middle of a rice paper wrapper. Fold the bottom over the filling then fold both siders into the center, and roll the wrapper up tightly to form a spring roll. Transfer the spring roll to a plate and keep covered with a damp paper towel. Repeat with the remaining filling and rice paper wrappers. Serve with dripping sauce.
393 calories; 17g protein; 40g carbohydrates; 17g fat (5g saturated fat); 500mg sodium
More information about the Kids' State Dinner: