High School Students Enjoy New Tastes at Union Street Market in Tulsa, Oklahoma
It is a challenge to get teenagers to eat lunch at school. These cool, independent, fast-food connoisseurs often eschew the traditional school lunch line. But the nutrition services director and an executive chef have changed that dynamic at the high school in Union Public Schools in Tulsa, Oklahoma.
When Lisa Griffin, nutrition services director, arrived at the district three years ago, she was horrified to see the concession stands of outside vendors offering fast foods to high school students. With the full support of the school administration, she has worked to transform the school food service operation into a model for others to emulate.
The high school itself was undergoing a transformation into the Union Collegiate Academy, which serves tenth through twelfth graders. The school provides a college atmosphere and allows students to earn college credits while in high school. Griffin and Huff have designed a food service operation to match the collegiate atmosphere of the new building. The new level of food service and the new tastes offered to students is impressive.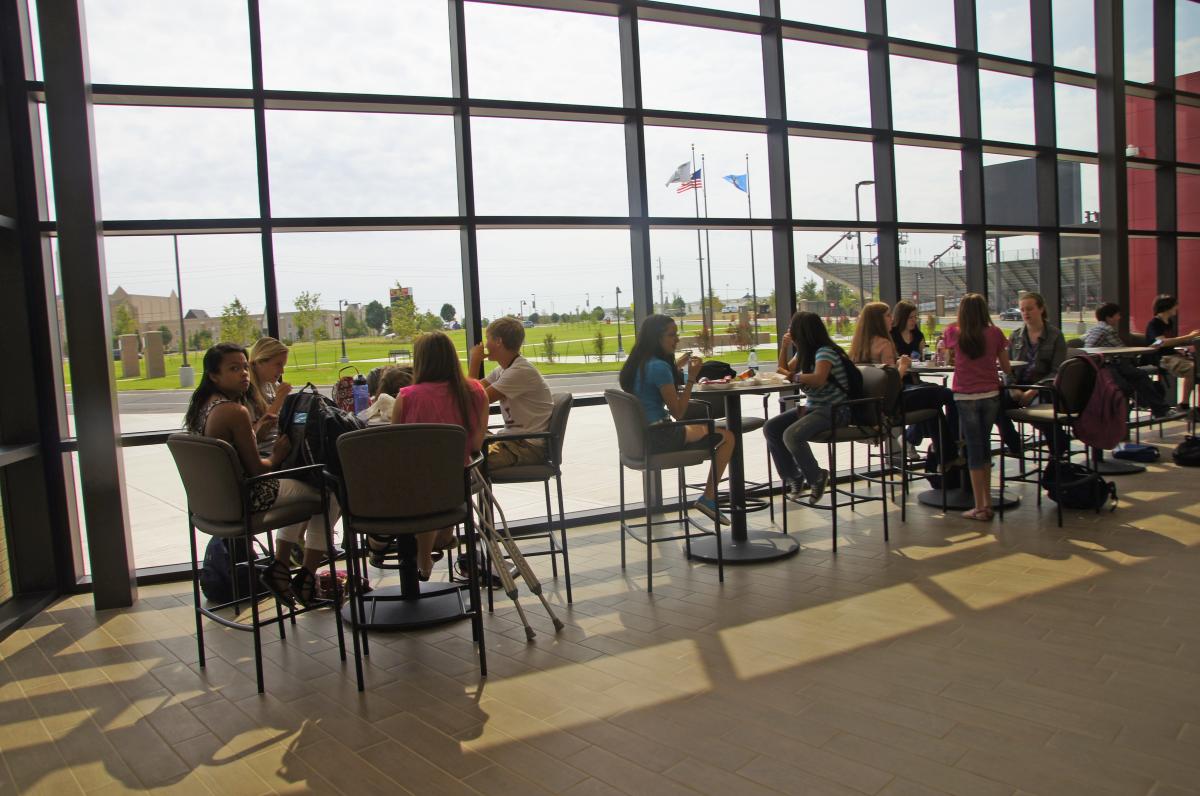 High school students eat lunch with friends at restaurant-style tables in the Grand Hall of Union Collegiate Academy. (Photo courtesy of USDA)
There are now numerous American and international dining options in Union Street Market on the high school campus. The Asian line operates with two huge woks cooking real time, incorporating fresh shrimp and meat, vegetables, steamed brown rice and noodles. The House Specialties line serves made-from-scratch comfort food. The Italian line offers homemade pizza, meat balls and ravioli. Other food service areas serve paninis, deli sandwiches, grab-and-go snacks and tacos. The old cafeteria line now has a baked potato bar and humongous salad bar, and also serves fish tacos, hamburgers, sweet potato fries and more.
Executive Chef Eli Huff, "Chef Eli," as the students call him, created the menus and recipes that are featured in each eatery, which offers healthy options and incorporates local, organic produce. A local farm provides seasonal produce and herbs to the school. Kale was a surprise hit with the kids. Kids are eating healthy and enjoying the grown-up taste of the extensive array of foods at Union Collegiate Academy, where 1,100 meals are served each day as part of the National School Lunch Program.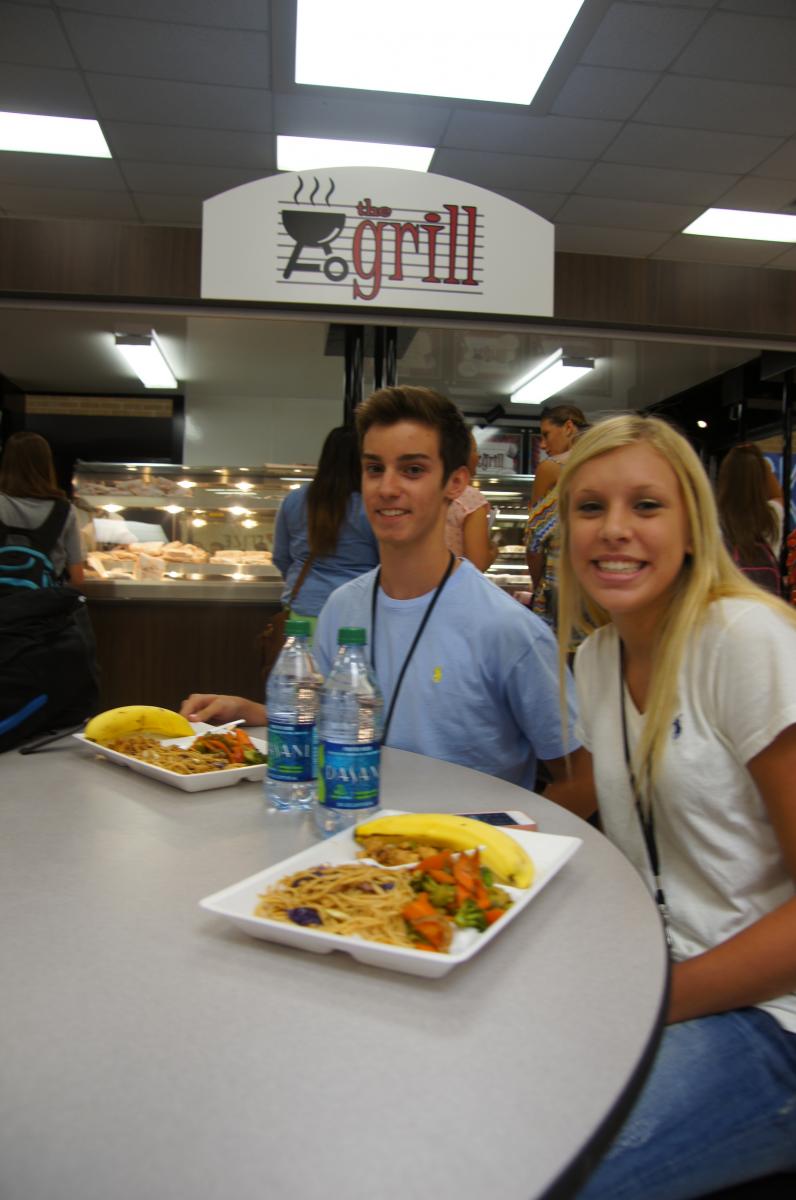 High school students enjoy a healthy school lunch at the Union Collegiate Academy Grill in Tulsa, OK (Photo courtesy of USDA)
Let's Move! is celebrating National Nutrition Month with stories of school cafeterias serving healthy meals across the country. Learn more about the historic, healthy changes to school meals.
---
See other blog posts in this series: