Knox County Schools in Tennessee Hit the Ground Running on New School Meals
Schools in Tennessee's Knox County have embraced new healthy school lunch standards, with more options and kid favorites on the menu and more whole grains, fruits, and vegetables in every meal served.
Over the last three years, the County has expanded reimbursable meal choices, increased consumption of fresh fruit and vegetables (including Farm to School and locally-sourced produce), and has transitioned their lunch menus to reflect nearly 100 percent of all grain options as 51 percent or greater whole grain.
"The new meal standards have presented some challenges but many have significant merit to them and are beneficial to the well-being of our students," said Jon Dickl, school nutrition supervisor for Knox County Schools. "We wanted to stick to the spirit of our previous menus and not reduce meal choices. We have been successful, so far, in achieving that goal."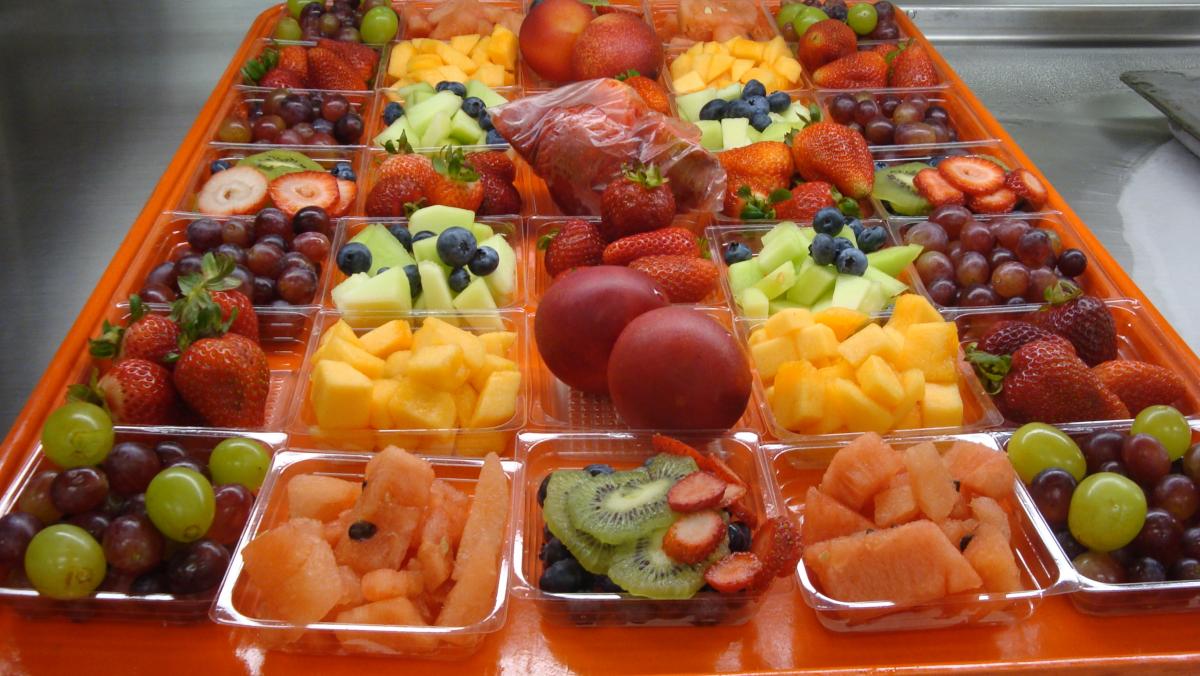 Fruit trays - Knox County Schools offer three to five kinds of fresh fruit daily. (Photo courtesy of Knox County Schools)
The students have adjusted well to the changes in the meal pattern, and Dickl attributes the schools' success to parent engagement, nutrition education, and making changes over time so students and schools can adjust.
Knox County also offers many kid favorites and also develops its own healthy recipes including its own branded pizza, Gianni's of Knoxville. The pizza is prepared with a New York style hand-tossed whole grain crust, a homemade sauce that is Vitamin-A dense and lower in sodium than most commercially-produced pizza, and served with melted low-moisture part-skim mozzarella and tasty pepperoni. With herb blends and fresh basil and cilantro, the pizza is a delicious and healthy option for students.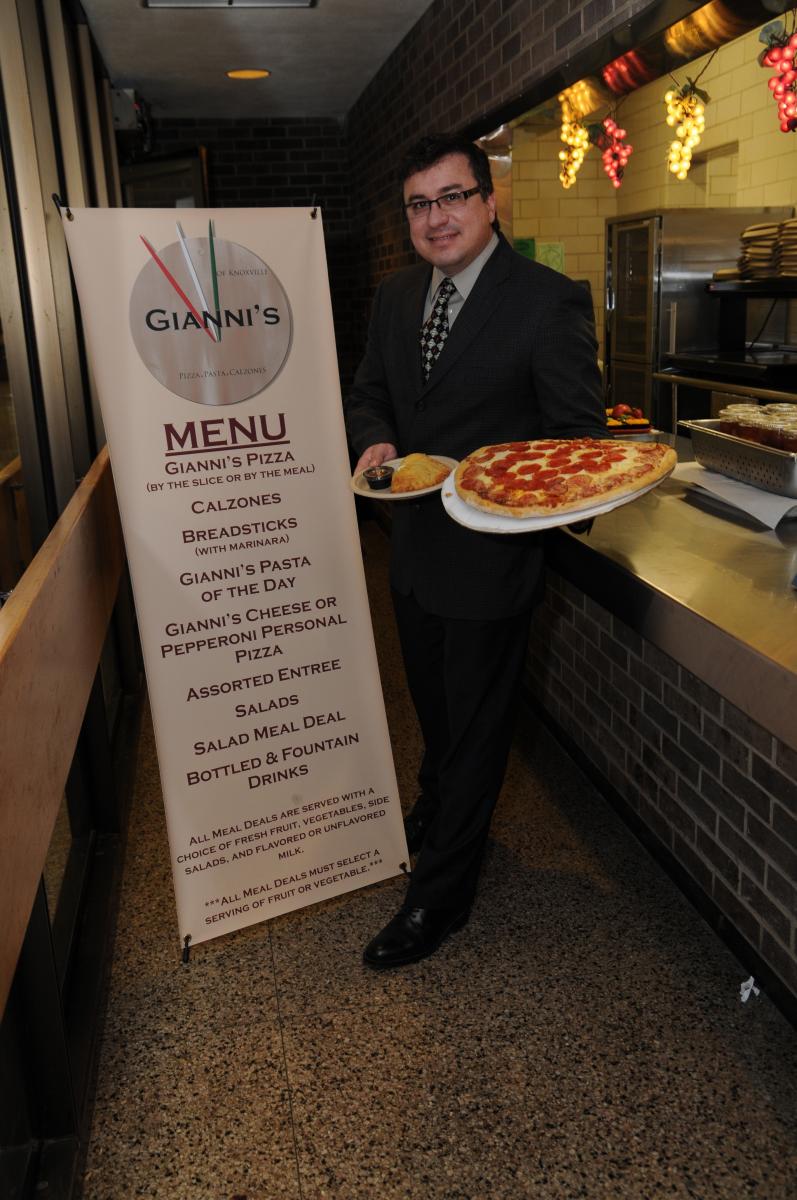 Jon Dickl, school nutrition supervisor for Knox County Schools, displays the district's own branded pizza. (Photo courtesy of Knox Public Schools)
Knox County has been aggressively seeking methods to improve food quality, offer healthy options and remain financially viable all while embracing the dietary guidelines. It is that pursuit of excellence that drives the department's customer engagement and growth efforts for all its brands, including: Gianni's of Knoxville, Whole+Sum Health Foods, Hencredible Chicken, and World's Fare Homestyle Meals and International Favorites.
Let's Move! is celebrating National Nutrition Month with stories of school cafeterias serving healthy meals across the country. Learn more about the historic, healthy changes to school meals.
---
See other blog posts in this series: