Fall Harvest Recipe: Ratatouille
Chef Curtis Aikens joined the First Lady today for the Fall White House Kitchen Garden Harvest along with a few of this year's Kids' State Dinner winners and students from schools across the country participating in farm to school programs. Chef Curtis and his team of student helpers prepared Ratatouille for everyone to enjoy.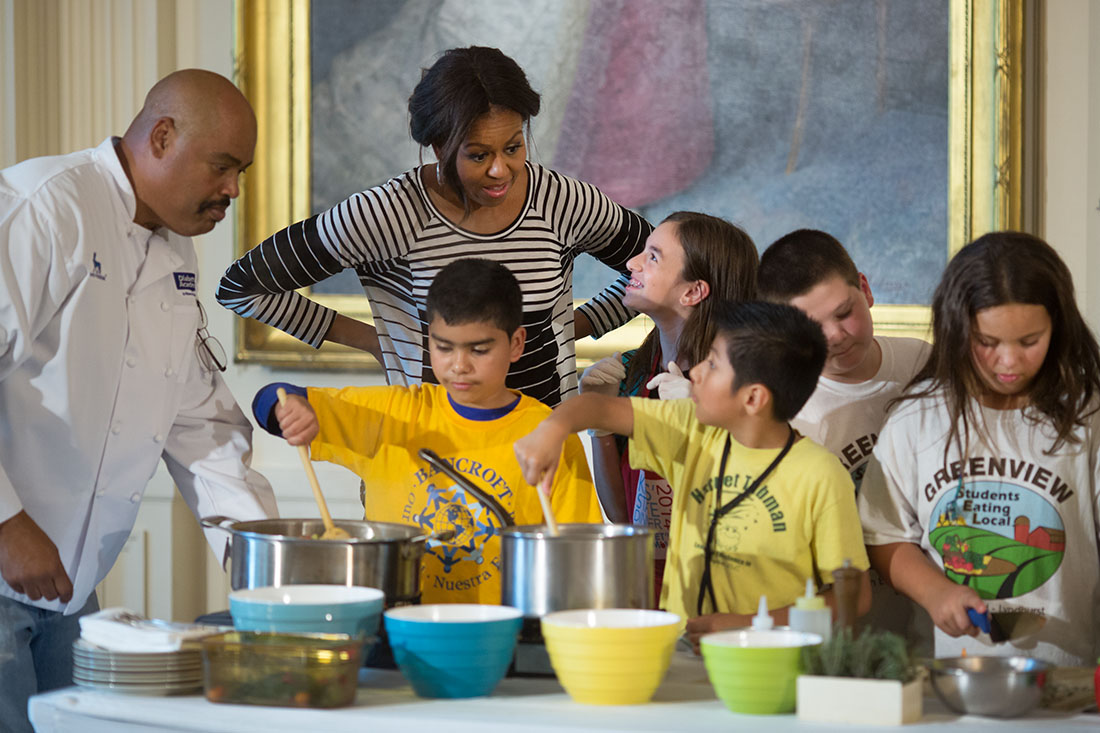 First Lady Michelle Obama joins school children and chefs in the East Room to prepare meals inspired from the ingredients of the annual fall harvest of the White House Kitchen Garden, Oct. 14, 2014.
This fall, Chef Curtis and Kids' State Dinner winner Mira Solomon from Georgia have hosted and will continue to host additional free and healthy cooking demonstrations to help teach kids and families in their community basic cooking skills as part of the Kids and Chefs Cook for Success Program.
Check out the recipe below and try it out at home!
Serves 6-8 people
Ingredients:
1 medium eggplant
1 red pepper
1 green pepper
1 lb tomatoes
1 lb zucchini
1 yellow squash
1 medium Vidalia onion
2 cloves garlic, minced
½ cup oil
¼ cup water
1 tsp thyme
Salt and pepper to taste
Preparation:
Peel eggplant, squash, and onion. Wash other vegetables and cut everything into ½ inch pieces. Place in a large pot and add oil and water. Season with thyme, salt and pepper.
Cook on medium heat for 1.5-2 hours and serve.