Grillin' Out, Veggie Style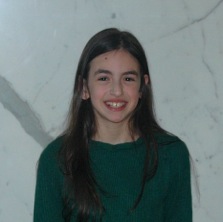 "At my school, I have always enjoyed when we have outdoor grilled lunches. But as a vegetarian, there is not really much for me to eat, as the menu is always hot dogs and hamburgers," says Mira. "I decided to create a healthy, delicious, and vegetarian grilled lunch. Vegetarians and meat-eaters alike will devour this scrumptious meal!" Mira likes to have this with a spinach and dried-cranberry salad and frozen mango-banana smoothie. - Mira Solomon, age 10, Georgia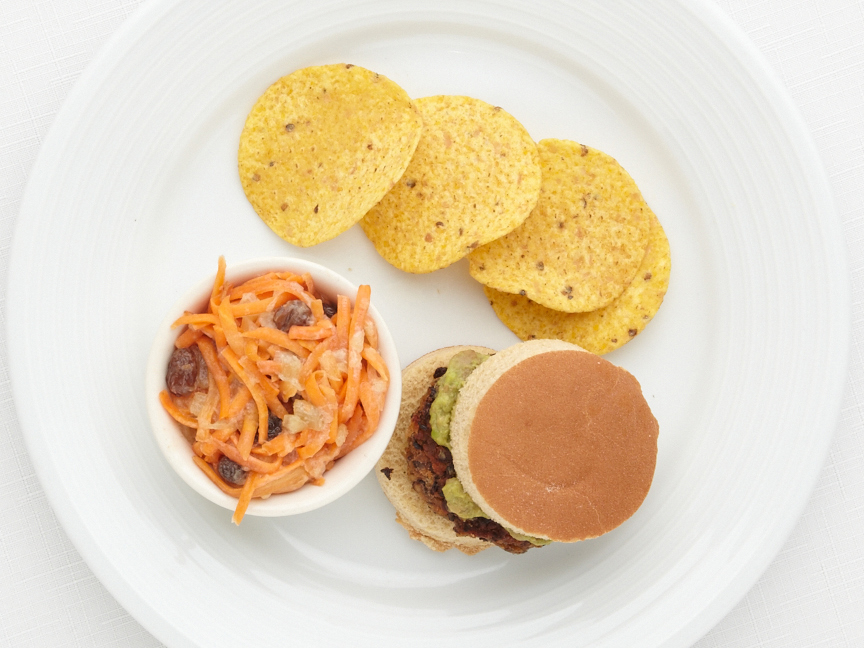 Makes 5 servings
Ingredients:
For the Black Bean Burgers:
2 tablespoons olive oil
½ onion, peeled and chopped
2 garlic cloves, peeled and minced
1 (15-ounce) can black beans, rinsed and drained
1 teaspoon chili powder
Pinch salt and pepper
⅓ cup cilantro
½ cup whole-wheat breadcrumbs
2 eggs whites
5 whole-wheat buns
For the Carrot Salad:
2 pounds carrots, peeled and shredded
2 cups peeled fresh pineapple chunks, chopped
¾ cup raisins
1 tablespoon honey
¼ cup low-fat plain Greek yogurt
For the Avocado Spread:
1 avocado
1 lime (zest and juice)
Pinch of salt
Preparation:
Make the Black Bean Burgers: In a small sauté pan, warm the olive oil. Add the onions and garlic and cook for 3 minutes, or until the onion is soft. Add the beans, chili powder, salt and pepper, and cilantro. Let cool for 5 minutes, then place in a food processor. Pulse about 5 times, or until coarsely chopped. Pour into a bowl and add the breadcrumbs and egg whites and combine thoroughly. Let sit in the refrigerator for 30 minutes.
Make the Carrot Salad: In a large bowl, combine carrots, pineapple, and raisins. In a separate small bowl, stir honey and yogurt until blended. Toss with salad. Let sit for 30 minutes.
Preheat the grill. Shape the burger mix into 5 patties and grill on grill topper/basket until cooked through and crispy on each side, about 5 minutes per side.
Make the Avocado Spread: Blend avocado and zest and juice of one lime with salt to taste in a food processor until smooth, about 30 seconds. Spread over Black Bean Burgers and serve with Carrot Salad.
393 calories; 15g fat; 43g carbohydrates; 15g protein
More information about the Kids' State Dinner:
Check out the other winning 2014 Kids' State Dinner Recipes here.
Learn more about Kids' State Dinner here.