Connecticut School Makes Healthy Meals a Priority
Last year, the principal of our school organized a school garden club for all interested students. With the tremendous work of master gardener Mr. Bill Baxter, and his son and daughter in law, Jesse and Dana Zettergren, the club members have been able to maintain the school garden throughout the summer and into this school year.
We have found that it has been quite easy to tie in the garden club to the lunches that we serve through the National School Lunch Program. We are also testing out new ways to make our school-grown vegetables last longer. We suggest you try:
Freezing vegetables
Making pickles
Using herbs to make herb-flavored oils
Canning vegetables
Drying fruit
Donating excess produce to reduce waste and involve the community in our garden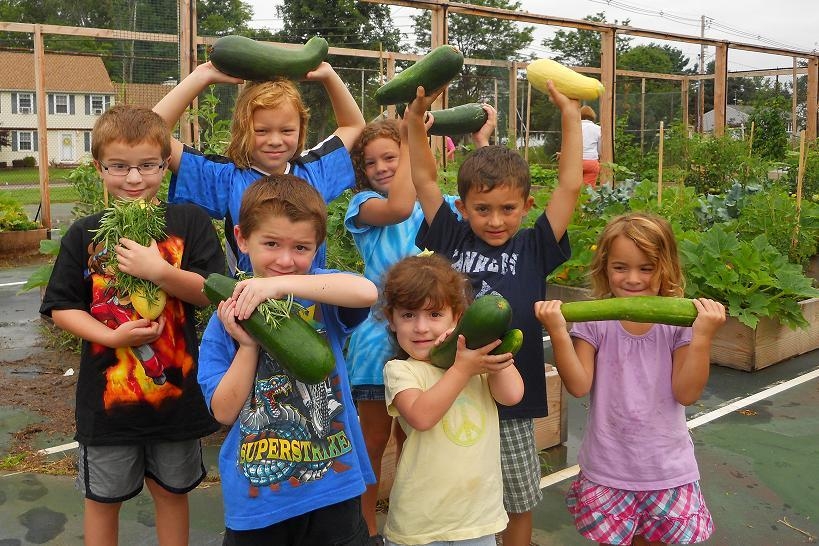 The school garden club in Wallingford School District in Connecticut grows a wide variety of vegetables: carrots, potatoes, green beans, yellow squash, zucchini, broccoli, tomatoes, green peppers, jalapenos, cucumbers, purple eggplant, white eggplant, radishes, beets, red onions, cherry tomatoes, sugar snap peas, strawberries, rosemary, oregano, basil, dill, Italian parsley, pumpkins, gourds, and sunflowers. Delicious!
Our garden club also dries sunflowers and hangs them on the trees for the birds to eat in the winter. Students use gourds and pumpkins to decorate the front of the school in the fall. The master gardener plants decorative corn for Thanksgiving.
I have received wonderful feedback from the students who are thrilled with the vegetables we are providing from the garden. One student told our delivery driver that our lunches were the "best he had ever eaten".
I use the school garden to teach cooking classes for the parents and students. The classes focus on encouraging parents to serve vegetables from each of the meal pattern subcategories at home. As kids become more familiar with the vegetables being served at home, they are more likely to consume those vegetables when served for lunch at school.
We also use the school garden to teach lessons beyond nutrition. Recently, an interesting thing happened in our garden - we discovered a yellow eggplant, a variety that we didn't originally plant. Since we planted yellow squash in the same box as white eggplant, the garden produced a yellow eggplant! Our master gardener used this opportunity to teach the students a science lesson about cross-pollination.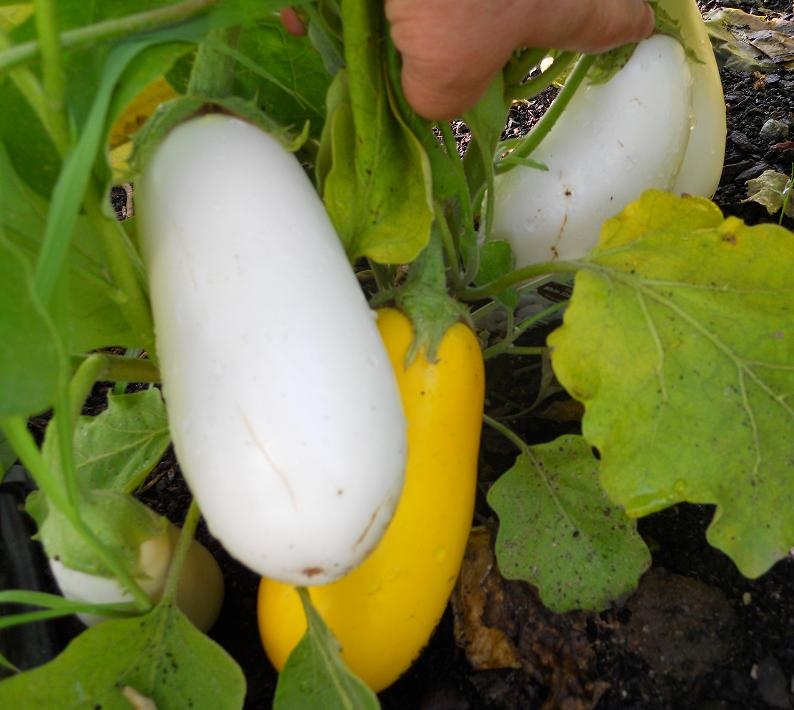 When cross-pollination resulted in a lone yellow eggplant, the school's master gardener used the opportunity to teach students a science lesson.
Building a school garden might seem like an impossible task, but it's easier than you think. After reaching out to the community for donations, support and manpower, we were thrilled to have such a receptive response. Don't be afraid to ask your community to get involved—you will be surprised how many people are willing to lend a hand!
See other blog posts in this series: