Georgia Schools Involve Students and the Community in Meeting Meal Standards
Carrollton City Schools school meal service in Carrollton, Georgia are meeting the new meal standards through innovation, community involvement and farm-to-school products. The school has gotten a local chef involved in planning and preparing foods for students. Some of the recipes are so popular, kids are asking their parents to recreate the school lunch dishes at home!
All of the schools have successfully showcased an Asian Chicken Bowl of diced chicken with fresh red bell pepper, fresh broccoli and fresh carrots with an Asian sauce, served over steamed brown rice. A three bean bake is another popular dish they added this year, which is basically a homemade version of baked beans made with three different legumes.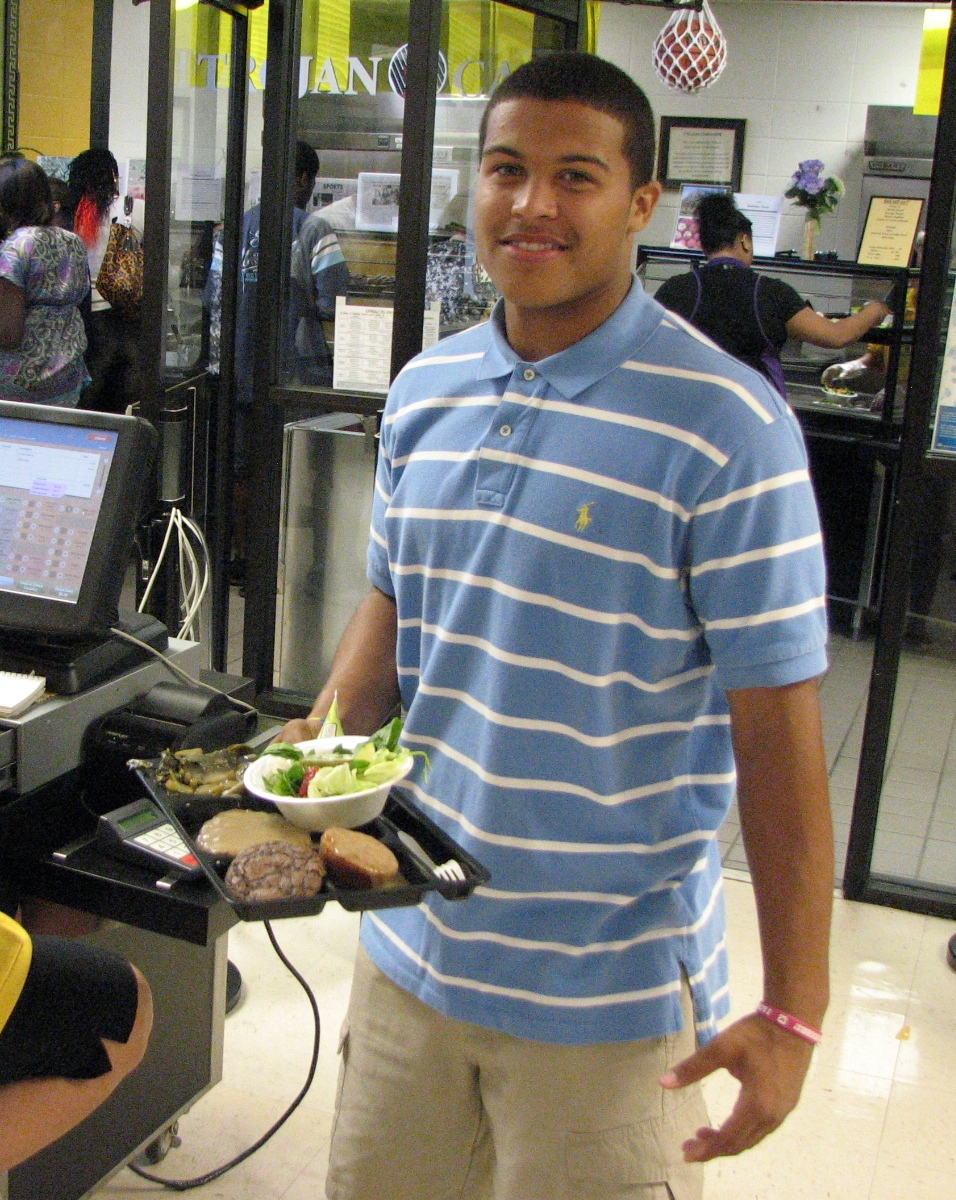 A student enjoys locally grown collards during lunch at Carrollton City Schools in Georgia.
Fresh vegetable boats are also enjoyed by the students, who have also been willing to try a variety of fresh squash, tomatoes, broccoli, etc., when paired with hummus or a one ounce serving of fat free ranch dressing.
The cafeterias serve an abundance of fresh produce routinely, and consistently have locally grown apples, oranges, carrots, and collard greens on the menu. They are working with their produce vendor to expand their offerings to include consistent use of locally grown leaf lettuce, beets and sweet potatoes. On some days, you can even find local farmers eating lunch with students and answering their questions about fruits and vegetables.
Carrollton City implemented a garden bar this year, provided by Let's Move Salad Bars to Schools. The garden bar features various fresh vegetables and a dry bean option every day as an enhancement of their school menu. They offer a romaine/spinach salad, with fresh broccoli, cauliflower, red and green peppers, baby carrots, grape tomatoes, cucumbers and garbanzo beans, to name a few items.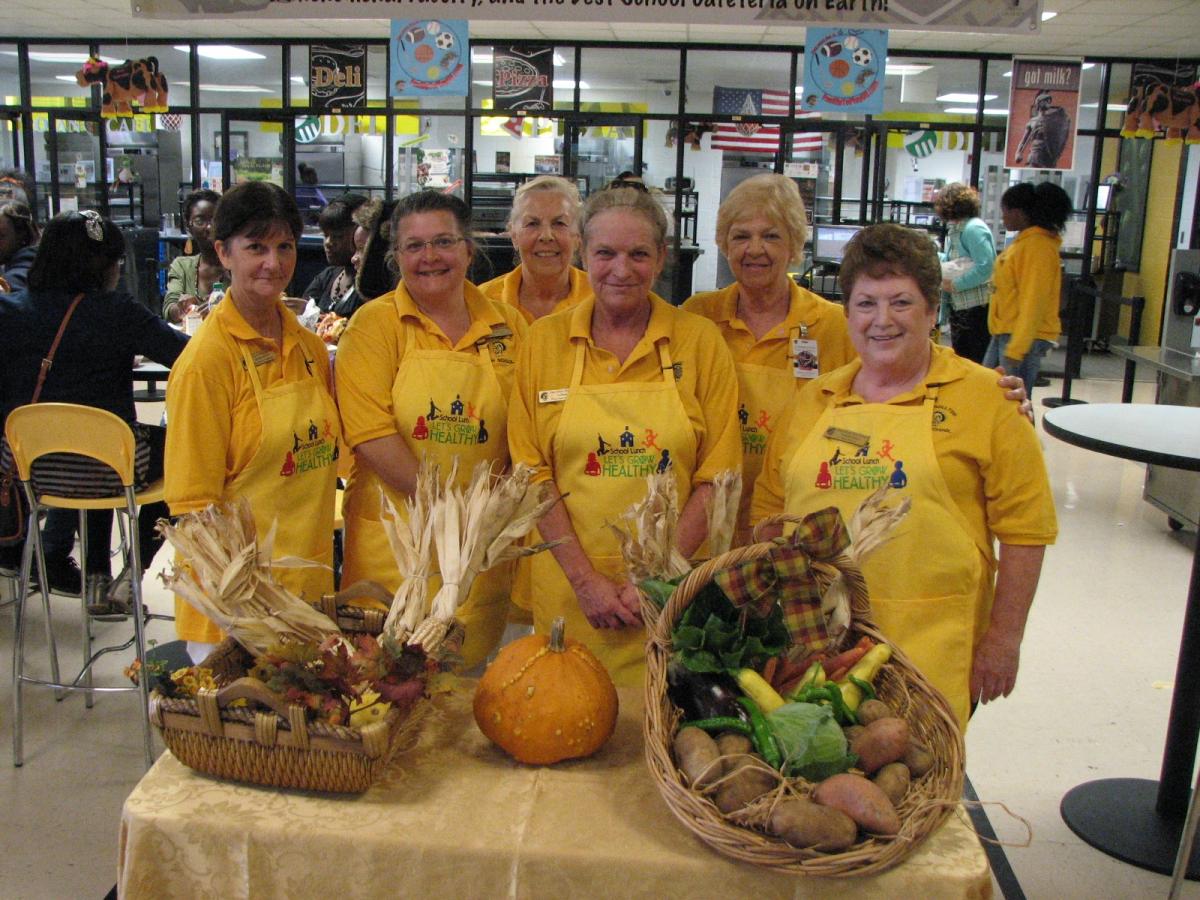 School food service staff at Carrollton City Schools showcase fresh, locally grown produce served in the school cafeteria.
"All of our menu items work well with the new meal pattern," said Linette Dodson, director of school nutrition, Carrollton City Schools. "Working hard to develop these healthy recipes and menus, with the goal of gaining student acceptance in order to make them routine selections, has been rewarding for everyone."
Let's Move! is celebrating National Nutrition Month with stories of school cafeterias serving healthy meals across the country. Learn more about the historic, healthy changes to school meals.
---
See other blog posts in this series: