First Lady Michelle Obama Talks Healthy Habits with Toddlers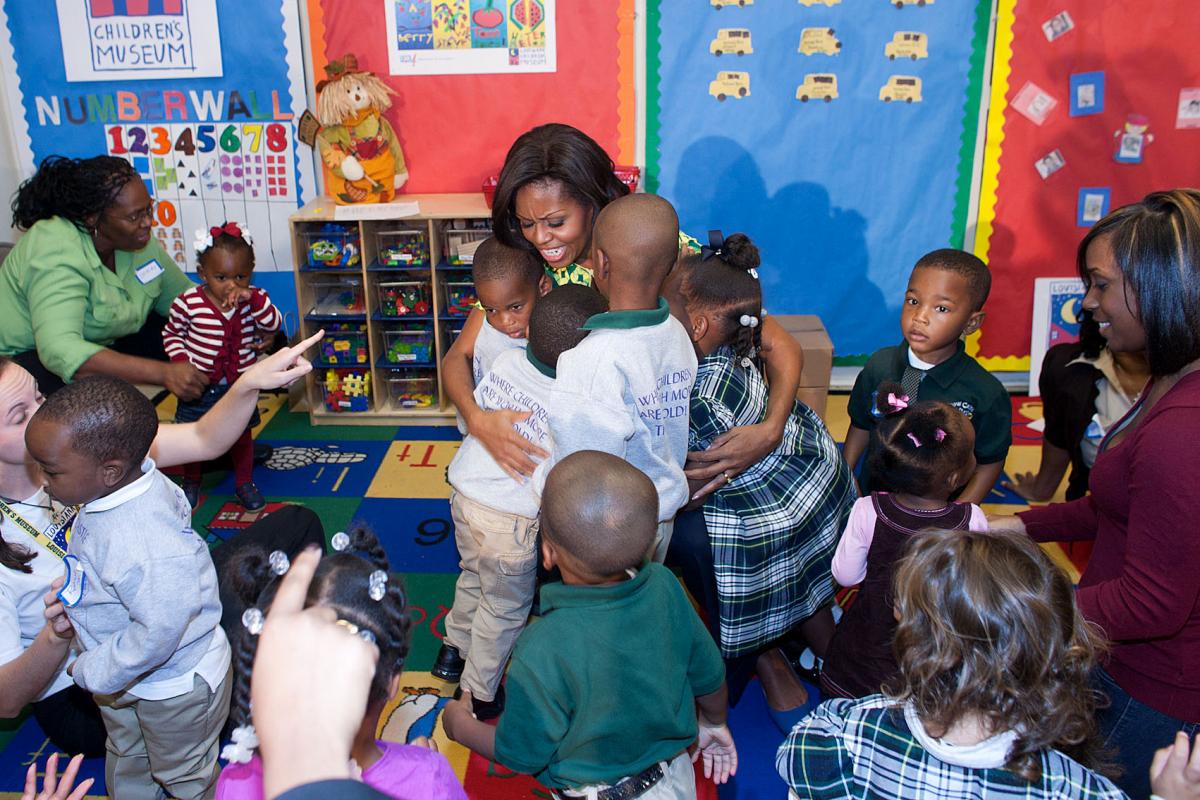 First Lady Michelle Obama shares a group hug with children at Royal Castle Child Development Center during her visit as part of her Let's Move! initiative in New Orleans, La., Nov. 1, 2011. . (Official White House Photo by Lawrence Jackson)
First Lady Michelle Obama visited the Royal Castle Child Development Center in New Orleans yesterday, where she led the toddlers in some exercises and read them a book that is an Obama family favorite.
Mrs. Obama was in New Orleans to highlight the importance of building healthy habits at a very young age, a key component of the Let's Move Child Care initiative, which is designed to get child care centers to promote healthy eating and exercise habits. After she finished a round of stretching, jumping and marching in place, the First Lady read two books to the children and their parents. First up was "Lunch" by Denise Fleming, about a mouse that eats vegetables and fruit, followed by "Where the Wild Things Are," the children's classic (beloved by the Obamas) by Maurice Sendak.
Royal Castle Child Development Center offers an arts-based health curriculum called Eat Sleep Play that is designed to teach children, parents and caregivers how to eat healthy, get the right amount of sleep and lead an active lifestyle. It is conducted by the Louisiana Children's Museum, which is part of the Let's Move Museums and Gardens program.
Transforming the way we feed children and teaching them healthy habits from the beginning is the core of Let's Move Child Care, which has a five point checklist (and quiz) for childcare providers:
Provide one to two hours of physical activity daily.
No TV or media screen time for children under age 2. Limit screen time for older children to no more than 30 minutes per week during child care, and ensure children have no more than one to two hours of quality screen time per day overall.
Serve fruits and vegetables at every meal, eaten family-style when possible and no fried foods.
Provide access to water throughout the day, and do not serve sugary drinks.
Support mothers who want to breast-feed by providing mother's milk to infants and welcoming mothers who want to breast-feed their children during the child-care day.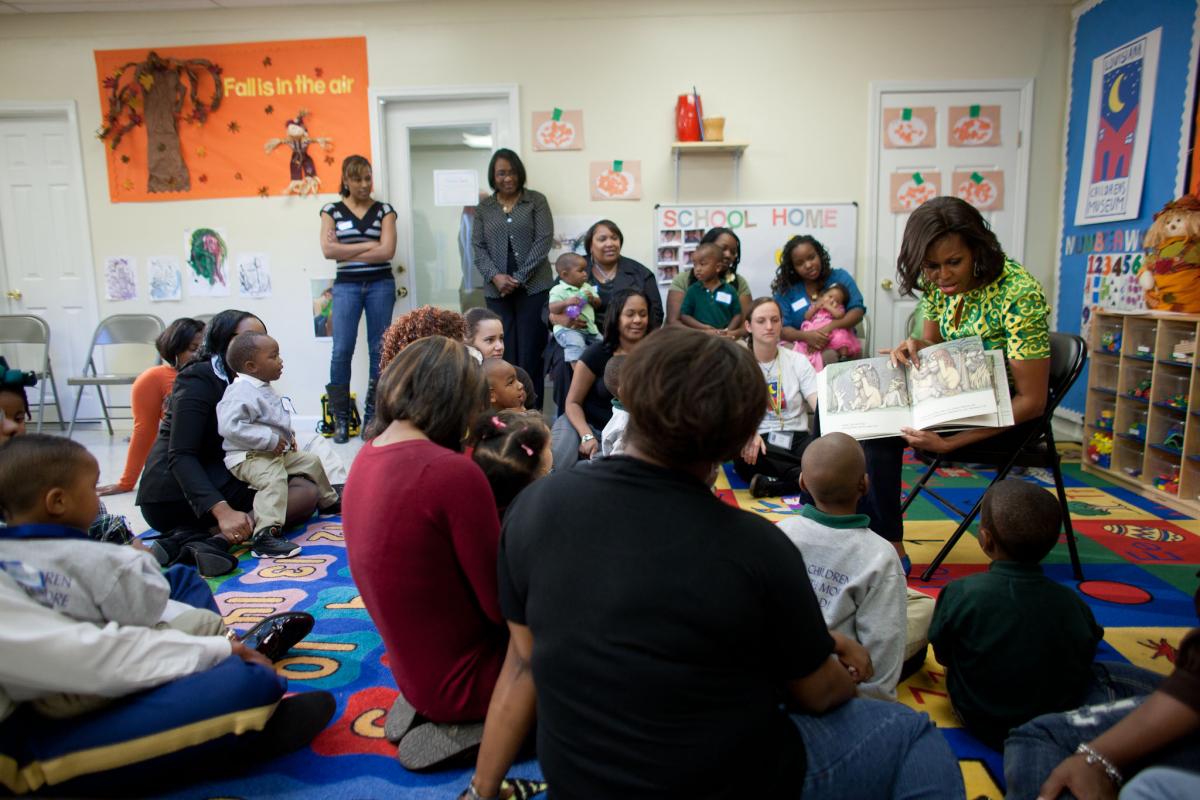 First Lady Michelle Obama reads "Where the Wild Things Are" to children at the Royal Castle Child Development Center in New Orleans, La., Nov. 1, 2011. (Official White House Photo by Lawrence Jackson)