Active Schools
Is Your School an Active School?
Today, youth physical inactivity and childhood obesity have reached epidemic proportions in America. Research shows that an astounding 2 out of 3 kids aren't moving enough. So, Let's Move! Active Schools - part of the First Lady's Let's Move! initiative - is on a mission to reverse that trend.
As the national initiative to ensure that 60 minutes of physical activity a day is the norm in K-12 schools across the country, Let's Move! Active Schools equips schools with the resources and tools to increase physical education and physical activity opportunities for students.
Why are Active Schools so important? Because Active Kids Do Better. Physical activity not only helps kids stay healthy and strong, but it can also contribute to higher test scores, improved attendance, better behavior in class, enhanced leadership skills and a lifetime of healthy habits.
Since its February 2013 launch, more than 20,000 schools in all 50 states plus the District of Columbia have enrolled in Let's Move! Active Schools, reaching more than 11 million students.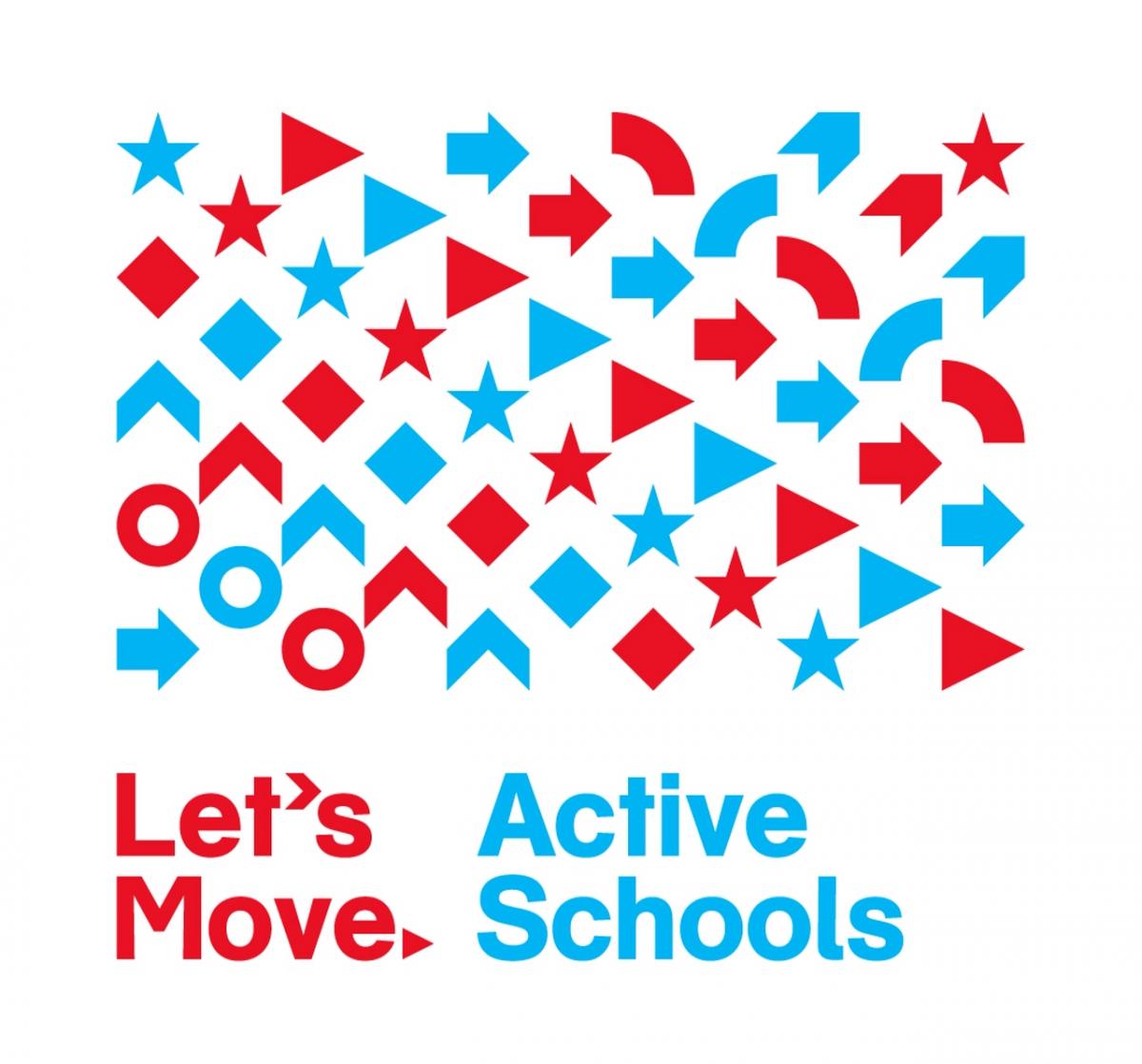 What is an Active School?
An Active School integrates physical activity before, during and after school for at least 60 minutes every day. An Active School environment exists when a Comprehensive School Physical Activity Program (CSPAP), as defined by the Centers for Disease Control and Prevention (CDC), is being implemented. Let's Move! Active Schools guides schools to success in all five CSPAP components:
Physical Education
Physical Activity During School
Physical Activity Before & After School
Staff Involvement
Family & Community Engagement
How Can You Champion this Effort?
Visit www.letsmoveschools.org, click "Sign Up" in the upper right-hand corner to find your school and join its team. Champions can be administrators, staff, health and physical educators, teachers, parents, community members, or anyone that is passionate about helping our nation's kids reach their greatest potential both in school and in life.
National Collaborative
Let's Move! Active Schools is powered by a national collaborative of health, education and private sector organizations that strives to bring the positive benefits of physical education and physical activity to every child across the country:
A World Fit for Kids!
AASA, The School Superintendents Association
Action for Healthy Kids
Activity Works
Adventure to Fitness
Alliance for a Healthier Generation
ASCD
Association for Middle Level Education
Athletes for Hope
BOKS
CATCH Global Foundation
ChildObesity180
Ergotron
Focused Fitness
GENYOUth Foundation
GoNoodle
Good Sports
Gopher
Kaiser Permanente
KIDS in the GAME
Lakeshore Foundation-National Center on Health, Physical Activity and Disability (NCHPAD)
Let's Move!
Marathon Kids
National Association of Secondary School Principals (NASSP)
National Foundation on Fitness, Sports & Nutrition
National PTA
NBA FIT
NIKE, Inc.
Partnership for a Healthier America
PlayCore
Playworks
Polar
President's Council on Fitness, Sports & Nutrition
S&S Worldwide
Safe Routes to School National Partnership
SHAPE America
Sportime featuring SPARK
Sqord
StandUpKids
U.S. Department of Health and Human Services
UNICEF Kid Power
USA Track & Field
Yoga Foster