Making the Healthy Choice the Easy Choice: What the Record Shows
Making the healthy choice the easy choice—seemingly simple words but ones that can have such tremendous impact. They are not only a cornerstone of the Obama Administration's work on public health and health care, but for millions of Americans, they're now a reality.
Consider each of these individuals: a student who has healthier options for breakfast and lunch at school; a neighbor who uses SNAP and can now buy more fruits and vegetables; a friend with diabetes who was denied health insurance in the past but can now get it; or a colleague who walks to work thanks to the mayor who pushed to make her city more walkable. This is what it means to have the healthy choice be the easy choice.
It can be simple to think about what occurs in our schools, in our grocery stores, in our communities, and in our hospitals as distinct and even unrelated. But, the truth is, they are all inextricably linked. From the food our kids eat and the physical education they get in school to the preventive services we get in the doctor's office without a co-pay or the bike and walking paths in our community—these are elements that are now ingrained in our lives thanks in large part to the President and the First Lady's efforts. Like brushing our teeth or covering our mouth when we sneeze, they help us stay healthy and have become second nature to us.
Dedicated to helping kids and families lead healthier lives through Let's Move!, the First Lady has championed several significant public health policies including: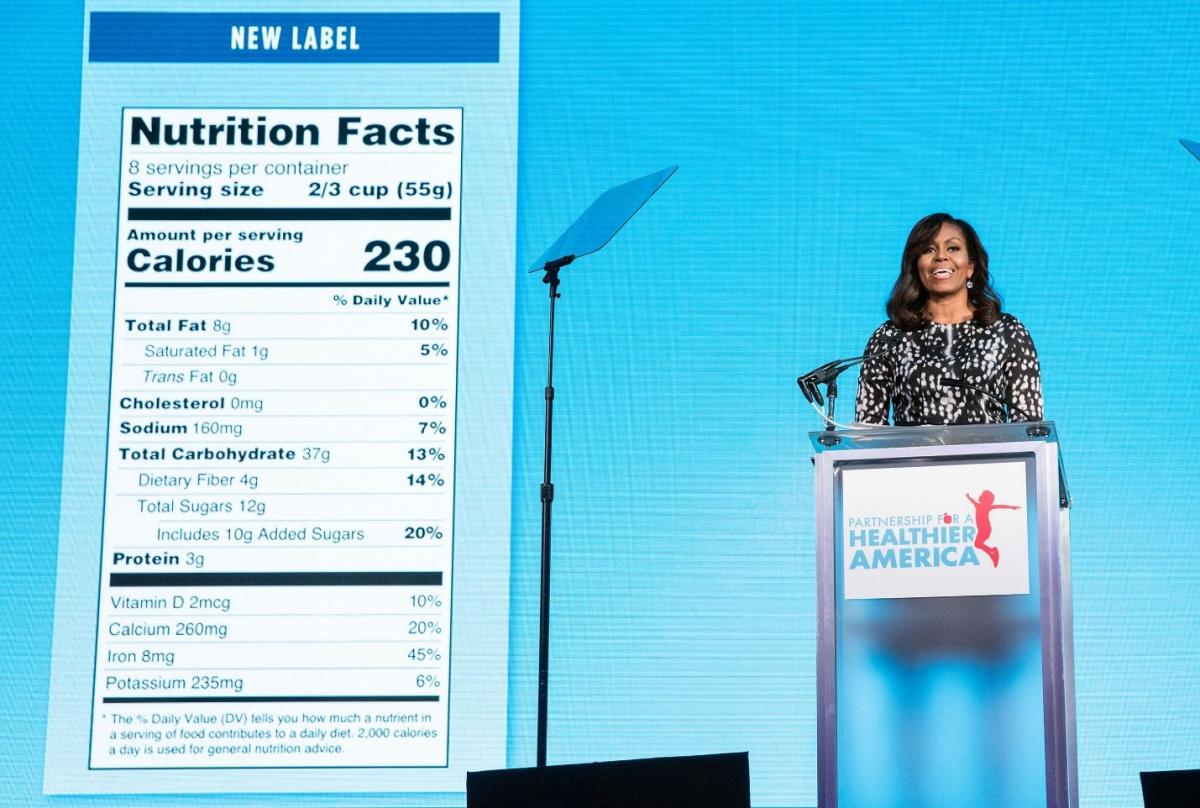 First Lady Michelle Obama announces the modernized Nutrition Facts label for packaged foods during the Partnership for a Healthier America (PHA) Summit at the Renaissance Washington, DC Downtown Hotel in Washington, D.C., May 20, 2016. (Official White House Photo by Chuck Kennedy)
Indeed we have made remarkable progress in making the healthy choice second nature for more Americans. As the First Lady said,
"We have momentum like we have never seen, or could have dreamed of."
We must utilize it to make healthy eating and active living increasingly the norm—to make these healthier choices the easier choices for all Americans!
To see the complete record of what the Obama Administration has accomplished on improving health, go here.