Let's Move! Programs Engage a Nation
From the very beginning, one of the primary tenants of the Let's Move! initiative was that everyone has a role to play. For nearly seven years we have worked hard to set the stage for a healthier next generation of kids by engaging stakeholders on all levels - parents, child care providers, schools, chefs, local elected officials, faith-based leaders, museums, and more.
We are proud of the progress that has taken root in communities across the country thanks in large part to a variety of Let's Move! programs that have brought the mission of Let's Move! to life. Learn more about their reach and impact below, and click on the program name to find out more about each effort.
Let's Move! Cities, Towns and Counties
No community is the same, and each one needs its own unique approach to building healthy environments. Let's Move! Cities, Towns and Counties calls upon local elected officials to adopt long-term, sustainable and holistic approaches to address childhood obesity. To date, more than 81 million Americans live in Let's Move! Cities, Towns and Counties thanks to the commitment of more than 520 local elected officials.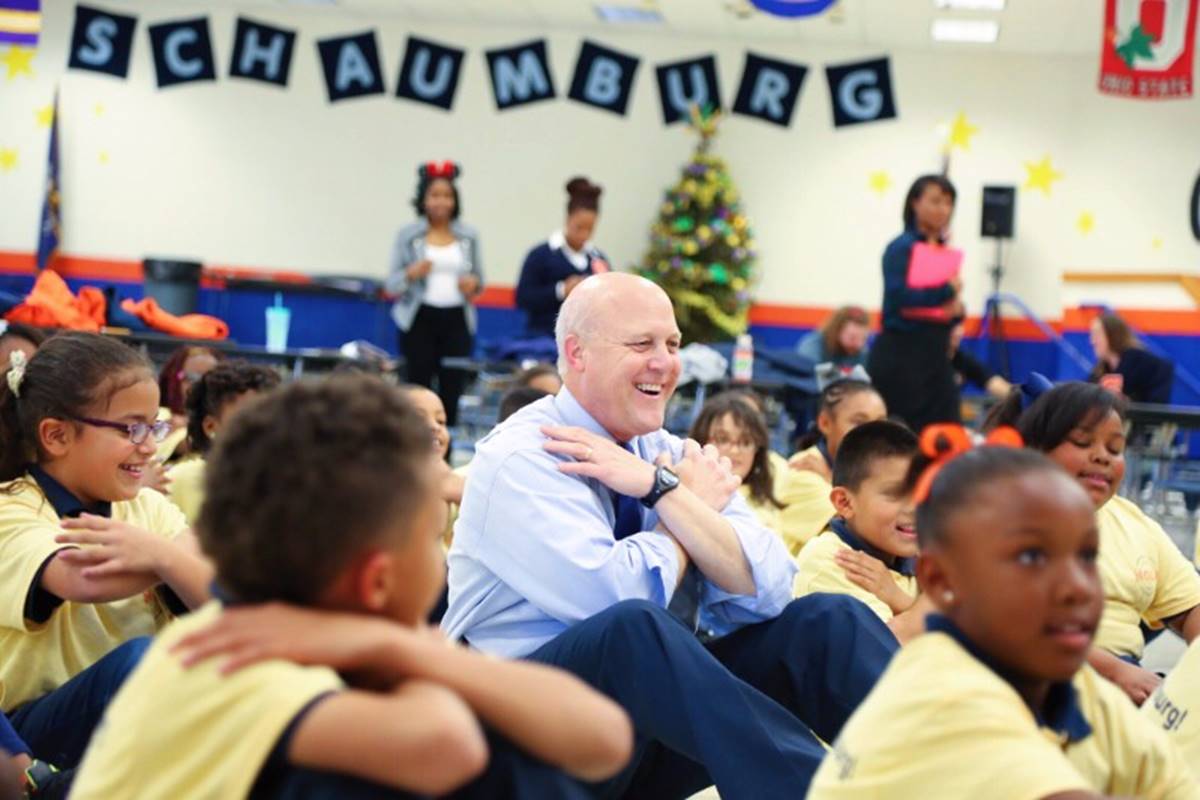 New Orleans Mayor Mitch Landrieu does sit-ups with students at a Fit NOLA event. New Orleans has been part of Let's Move! Cities, Towns and Counties since 2012.
Through Let's Move! Museums & Gardens, museums of all types — from children's museums and public gardens to zoos, science centers, and art and history museums — help to inspire healthy habits. To date, more than 700 museums and gardens across the country, reaching an estimated 17 million visitors, have used interactive exhibits, outdoor spaces, gardens and programing to encourage families to eat healthy and get active.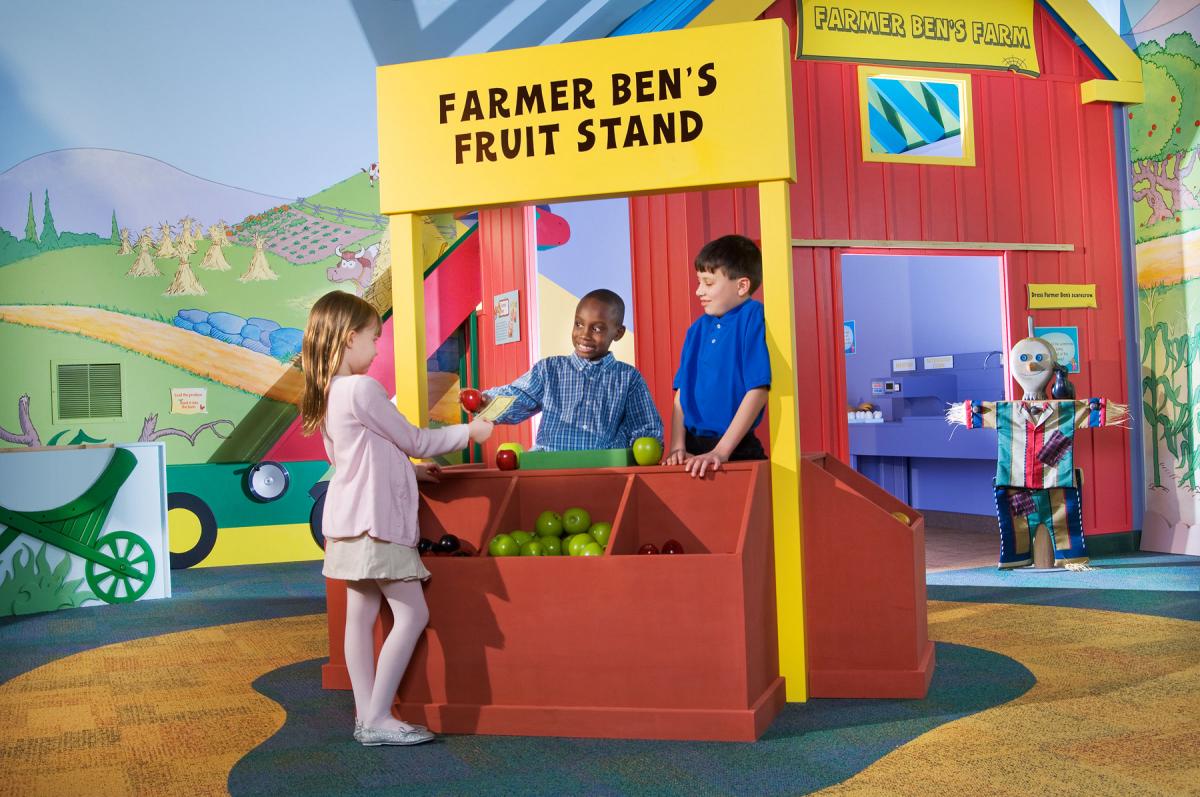 Let's Move! Museums & Gardens supports exhibits that teach kids about healthy eating and being active, like this exhibit at The Strong museum in New York where kids can visit a barn, barnyard, and fruit and vegetable stand filled with learning activities.
Let's Move! Active Schools helps make 60 minutes of physical activity the norm in K-12 schools. Let's Move! Active Schools equips school leaders and educators with physical education and physical activity resources and tools to create active learning environments for students. To date, more than 22,000 schools in all 50 states plus the District of Columbia, serving over 12 million students, are participating in the initiative, and 1,408 of those schools have been recognized for their outstanding efforts through the Let's Move! Active Schools National Award.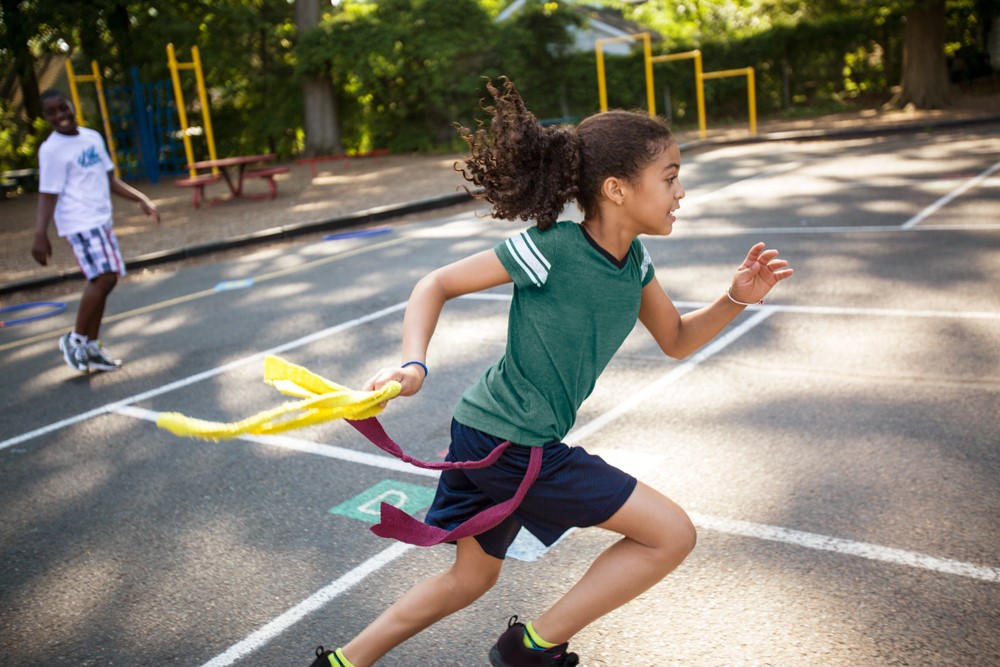 Let's Move! Active Schools strives for K-12 schools to provide students with 60 minutes of daily physical activity before, during, and after school.
Let's Move! Outside is dedicated to getting young people active outdoors and connected to nature. Let's Move! Outside has launched coalitions in more than 50 cities nationwide and reaches over 10 million youth through its four pillars: Play, Serve, Learn, and Work.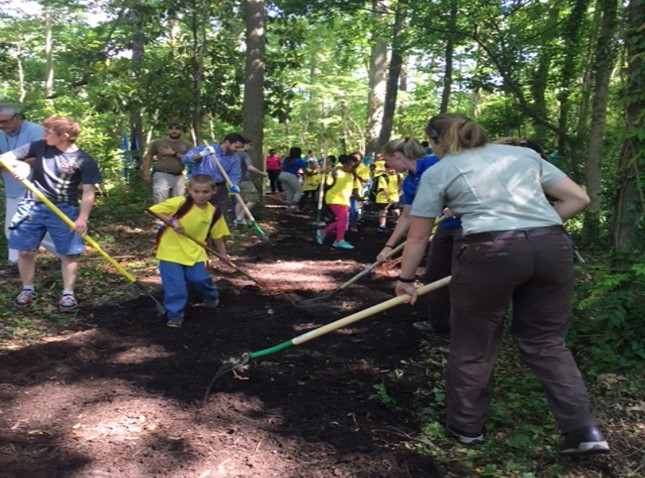 Elementary students help lay mulch to improve trails at the Lake Lawson/Lake Smith Natural Area at the launch of the Let's Move! Outside coalition in Virginia Beach.
Let's Move Salad Bars to Schools
Let's Move Salad Bars to Schools increases elementary, middle, and high school students' access to a wide variety of fruits and vegetables at school lunch. To date, more than 5,000 salad bars have been donated to schools nationwide, reaching 3 million students with healthy options at lunchtime.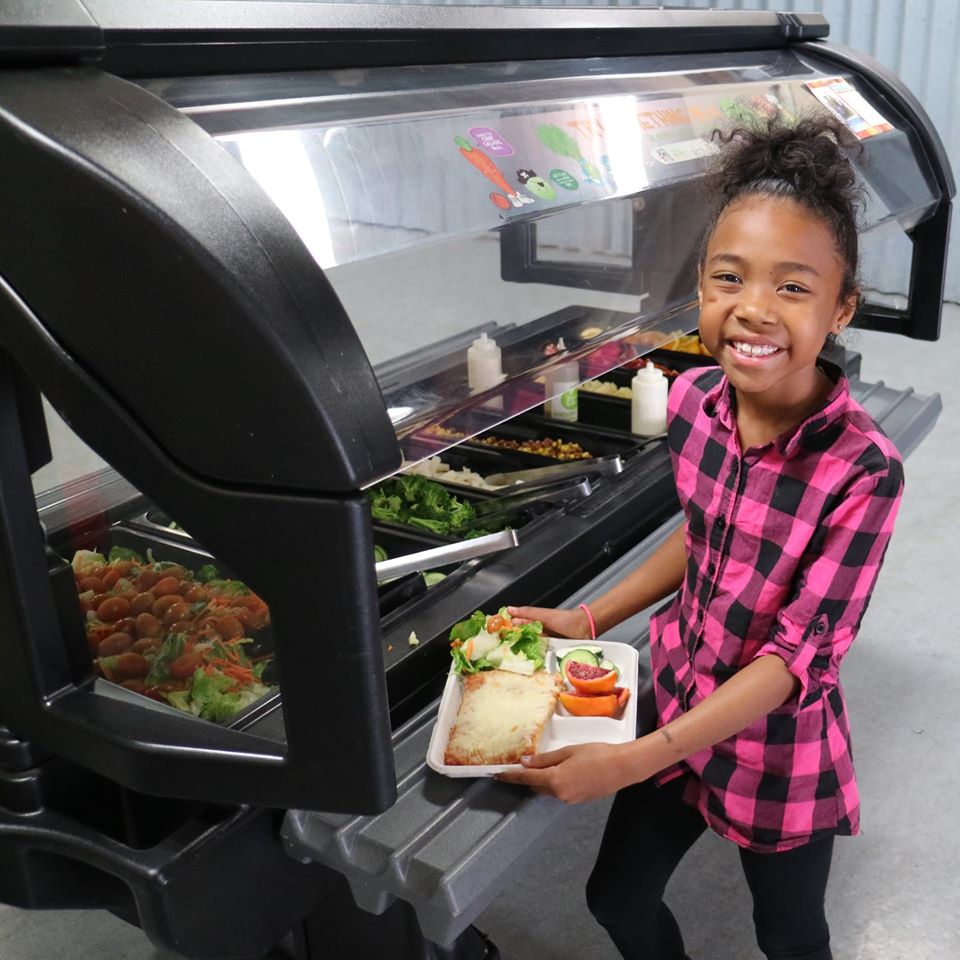 A student from the San Diego Unified School District shows off a healthy lunch tray. Salad bars were donated to 56 schools in her district through the Let's Move Salad Bars to Schools program.
Let's Move! Child Care empowers child care and early education providers to help ensure that our youngest children are getting a healthy start. Let's Move! Child Care promotes five best practice goals for childhood obesity prevention: increase physical activity, reduce screen time, offer healthy beverages, serve healthy food, and support breastfeeding. To date, more than 21,000 child care providers have mobilized and more than 1.6 million children have been served through large network commitments.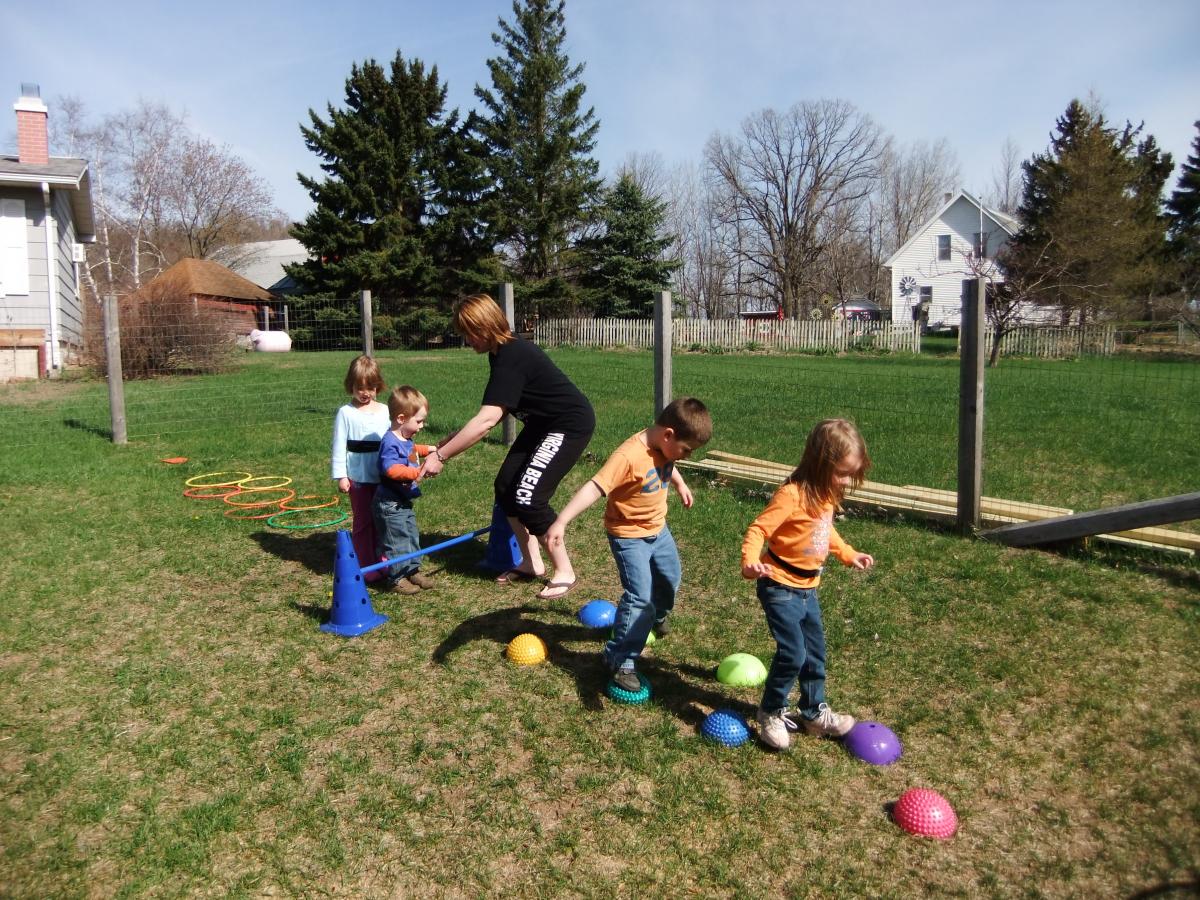 Kids practice jumping, balancing, leaping, and crawling by going through the obstacle course in the backyard of Tender Times Child Care in Wisconsin.
Chefs Move to Schools encourages chefs to lend their creative and culinary expertise in K-12 schools. Through partnerships with teachers, parents, school nutrition professionals, and administrators, chefs have the ability to help make good nutrition fun and appealing in the school environment. To date, over 2,000 chefs have offered their services, volunteering in the classroom, the cafeteria, afterschool programs, and through culinary trainings and demos.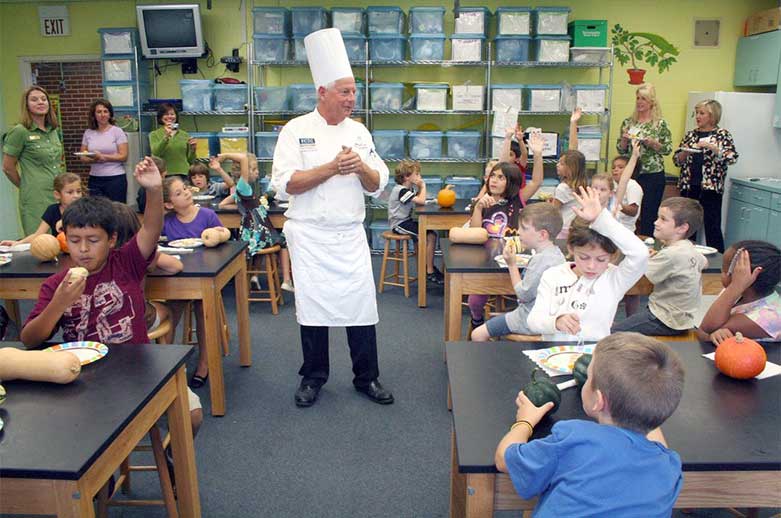 Students learn about fruits and vegetables during a Chefs Move to Schools event.
Let's Read! Let's Move! aims to increase awareness about the critical importance of learning, nutrition, and physical activity through reading. Let's Read! Let's Move! has hosted numerous events which bring in celebrities and other prominent figures to read to children and engage them with fun movement activities.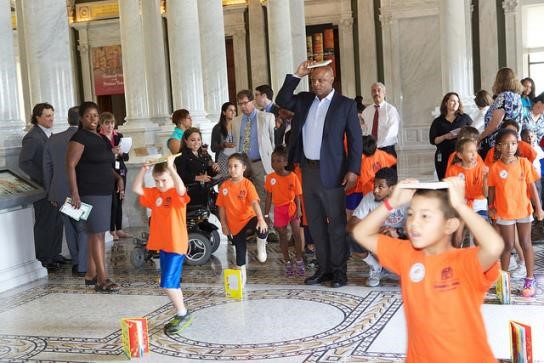 Kids participate in a book relay race in Washington, DC as part of a Let's Read! Let's Move! event.
Let's Move! in Indian Country seeks to improve the health of American Indian and Alaska Native children who are affected by childhood obesity at some of the highest rates in the country. Through this program, federal agencies, community partners, and youth leaders are working together to raise a healthy next generation of Native children.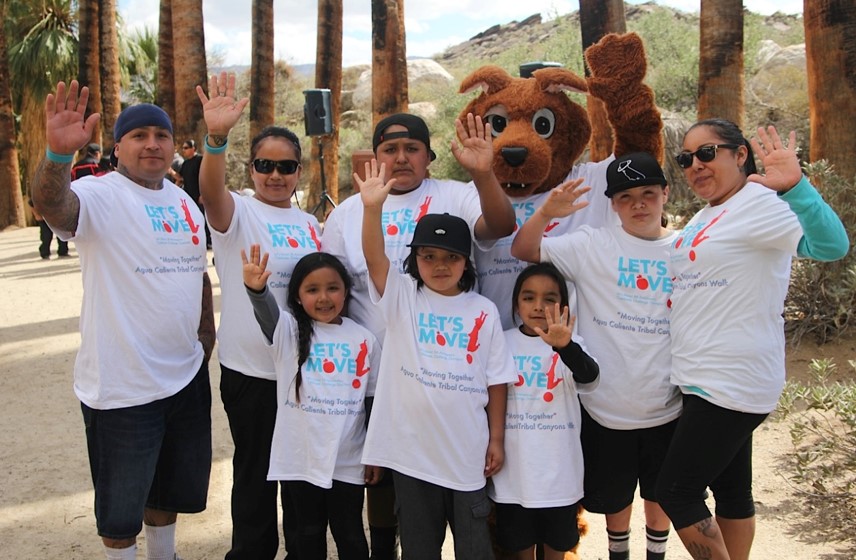 Native youth participate in a walk through the Agua Caliente Indian Canyons as part of Let's Move! in Indian Country.
A map of these Let's Move! program locations and sites as of the end of the Administration can be found here.