Let's Move! Outside Engages Youth in Over 50 Cities
In 51 cities across the country from Anchorage to San Juan, young people are charting their own paths in America's great outdoors. They are cleaning beaches in San Diego, planting gardens in Houston, paddling rivers in Minneapolis and dissecting invasive lionfish in Miami.
Through the Department of the Interior's Partnership with the YMCA of the USA, American Express, local governments and hundreds of nonprofit organizations, Let's Move! Outside is getting millions of kids to play, learn, serve and work outdoors. Through hard work, strong partners, leadership and vision, we have not only met our ambitious goals – we have exceeded many of them.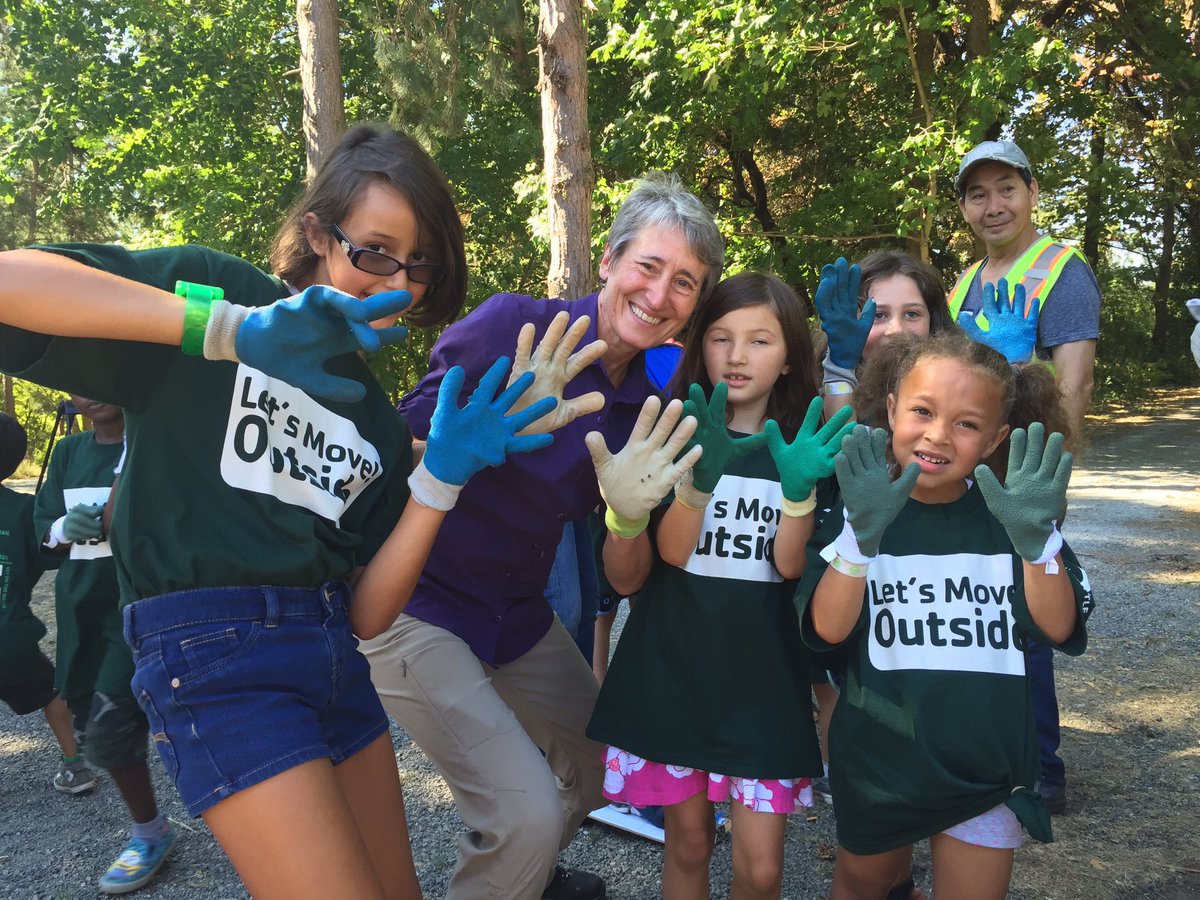 U.S. Secretary of the Interior Sally Jewell launched Let's Move! Outside in Seattle, Washington last week, making it the 51st Let's Move! Outside city in the United States.
Tapping into the energy, curiosity and creativity of our nation's youth not only provides opportunities to learn from young people but also helps them create powerful, lifelong connections to nature that will help all of us address the critical and complex challenges impacting our planet, our health and global communities.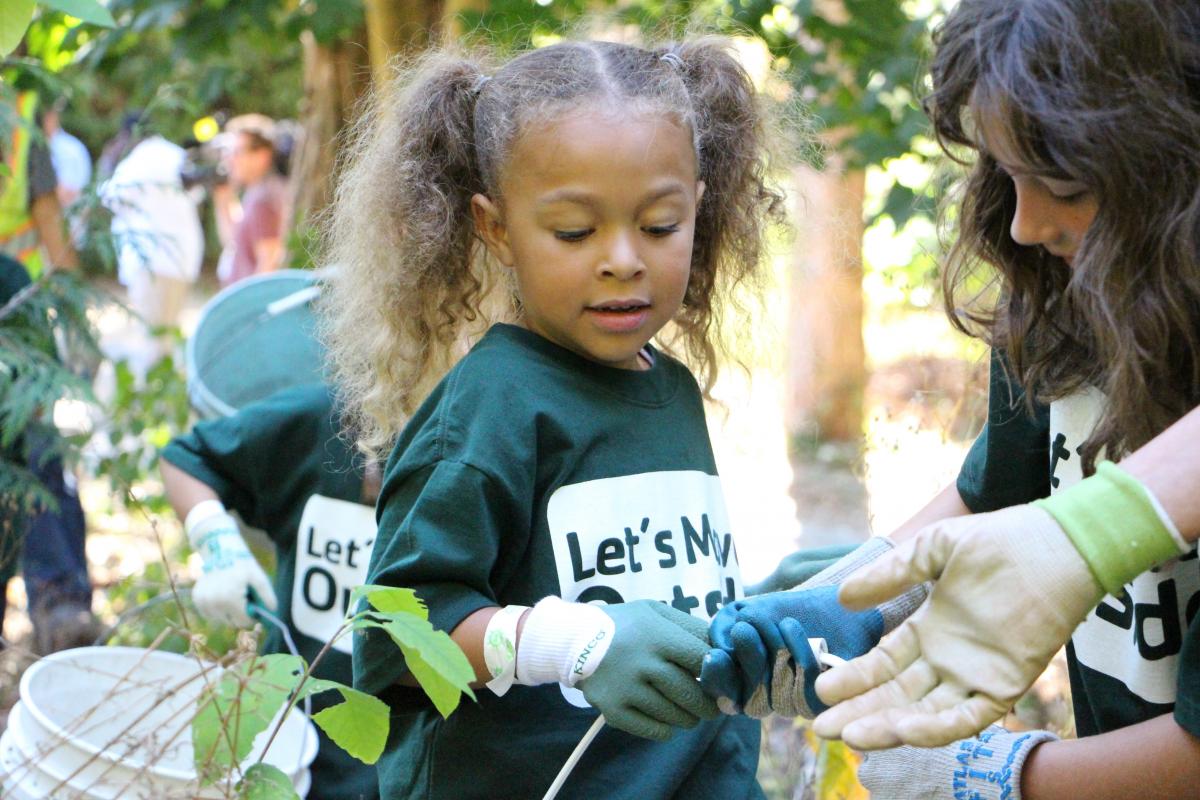 A child in Seattle, Washington participates in a Let's Move! Outside event in August 2016.
If you live in a city where Let's Move! Outside is active, join us! If you're in a community that doesn't have a coalition working on this issue, consider creating one. Our kids and our environment need advocates and champions, and there are ample opportunities for each of us to play, learn, serve and work outside.
To learn more about Let's Move! Outside visit: letsmove.obamawhitehouse.archives.gov/lets-move-outside