Washington, D.C.'s Winning Recipe: D.I.Y. Sushi
"My grandfather is Japanese and my family likes to eat sushi. D.I.Y. Sushi has pretty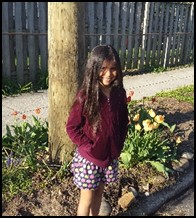 much the same ingredients but everyone gets to make their own rolls. It is good for school lunches because the seaweed is separate and doesn't get soggy. I like it because it is easy to make and you can choose what you want. In summer we can get the carrots and cucumbers from our garden. It is fun to make."
- Elena Sotobashi, Age 8, the 2016 Healthy Lunchtime Challenge winner from Washington D.C.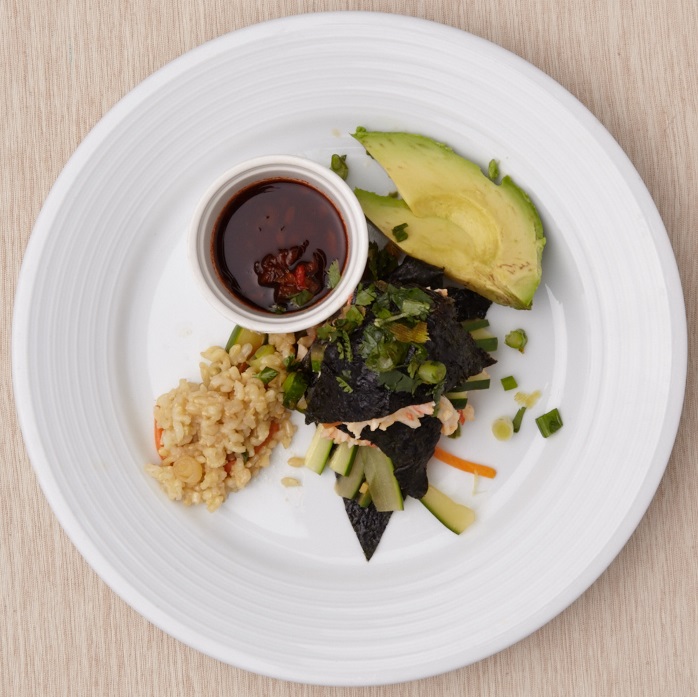 Makes 4 Servings
INGREDIENTS
For the Rice Balls:
1 ½ cups short grain sushi rice (use brown rice if available)
2 cups water
1/3 cup seasoned rice vinegar
Rice press or rice mold (optional)
For the Crab Salad:
8 ounces imitation crabmeat, chopped
3 tablespoons mayonnaise
Wasabi (optional)
For the Vegetable Fillings:
½ cucumber, peeled and thinly sliced
1 avocado, peeled, pitted, and thinly sliced
½ cup shredded carrots
1 bell pepper, seeded and thinly sliced
Pickled ginger
For Wrapping and Dipping:
6 sheets of nori or seaweed paper, cut into 2-inch strips
Low-sodium soy sauce (optional)
Wasabi (optional)
PREPARATION:
To make the Rice: In a large saucepan, combine the rice and water and bring to a boil over medium-high heat. Cover, reduce the heat to low and cook for 20 minutes. Turn off the heat and leave the rice covered for 10 minutes. Fluff the rice and gently stir in the seasoned rice vinegar. Scoop rice into the rice mold, press down with the lid to pack it in, then gently push the rice out of the mold. (It helps to dunk the rice mold in a bowl of cold water in between pressings.) Repeat until you have pressed all the rice. If you do not have a rice press, you can mold the rice with your hands into little balls, dipping your fingers into cold water to keep rice from sticking. You should have about 20 balls or rice cakes.
To make the Crab Salad: Meanwhile, in a medium bowl, combine the crab meat with mayonnaise and a dash of wasabi and combine thoroughly.
To Assemble: Arrange the rice balls, crab salad, vegetable fillings, and seaweed on a serving platter. Now it's the fun part! Place one rice ball on a seaweed sheet, choose your fillings, wrap it up, and EAT! You can try different combinations on each roll. Serve with dipping sauces.
427 calories 11g fat 66g carbohydrates 17g protein