North Dakota's Winning Recipe: Red Potato Boat with 3 Bean Bison Chili
"We are potato farmers—Stella is a part of the fifth generation of our family that will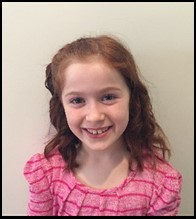 farm potatoes," says Stella's dad, Eric. "So a potato had to be a big part of the recipe. We made chili to put in the potato to show one example of how a potato can be healthy. We selected bison meat because it is lower in fat and cholesterol than beef. We used dried beans because North Dakota is the largest producer of dried beans in the world. Stella loves to cook—we cook together every chance we get."
- Stella Halverson, Age 8, is the 2016 Healthy Lunchtime Challenge winner from North Dakota.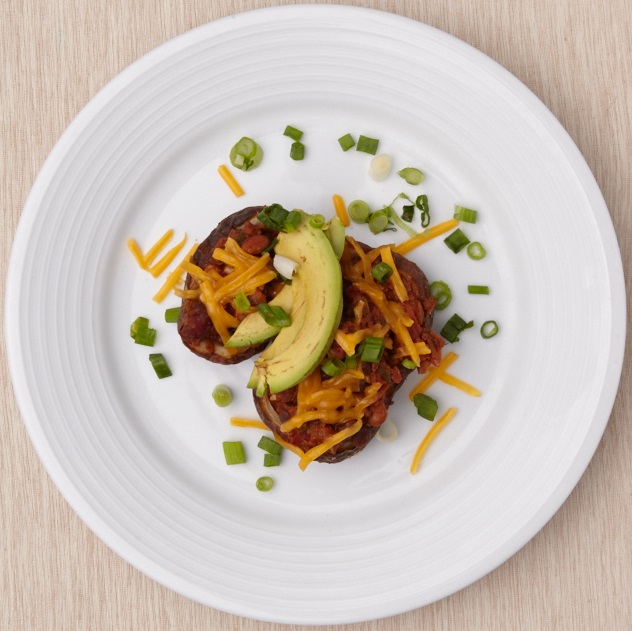 Makes 6 Servings
INGREDIENTS
For Red Potato Boats:
For 3 Bean Bison Chili:
1 pound ground bison
3 14-ounce cans diced tomatoes
1 8-ounce can tomato sauce
1 green bell pepper, seeded and chopped
1 medium onion, peeled and chopped
1 cup chopped celery
2 tablespoons minced garlic
¾ teaspoon salt
½ teaspoon cayenne pepper
3 tablespoons chili pepper
1 15-ounce can pinto beans, rinsed and drained
1 15-ounce can black beans, rinsed and drained
1 15-ounce can red kidney beans, rinsed and drained
Garnishes:
½ cup shredded low-fat cheese
¼ cup chopped green onions
1 avocado, peeled, pitted, and cubed
PREPARATION:
To make the Red Potato Boats: Preheat the oven to 350°F. On a large baking sheet, bake the potatoes for 1 hour, or until soft all the way through. Let cool. Using a spoon, scoop out the center of the potato to create the boat. Drizzle the inside with oil and set aside.
To make the 3 Bean Bison Chili: Meanwhile, in a large stockpot, brown the bison meat over medium heat and cook for 10 minutes, or until cooked through. Drain. Add the remaining ingredients, mix to combine, reduce heat to low and simmer for 1 hour.
To Assemble: Spoon chili into the scooped-out potato, sprinkle with cheese, green onions, and avocado.
557 calories 11g fat 86g carbohydrates 32g protein
Learn More: