Nebraska's Winning Recipe: Tasty Veggie Tacos
"In Nebraska we are fortunate to have access to delicious fresh and garden-raised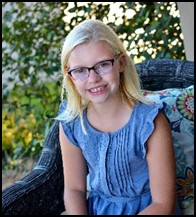 vegetables. It hit me that we can make foods that we already love, into healthier but yummy foods. That inspired me to whip up something that utilized vegetables for more than just the toppings. Cauliflower creates a twist on taco shells and is the foundation of a new take on tacos. I hope you enjoy this new take on tacos!"
- Lauren Hinrichs, Age 10, the 2016 Healthy Lunchtime Challenge winner from Nebraska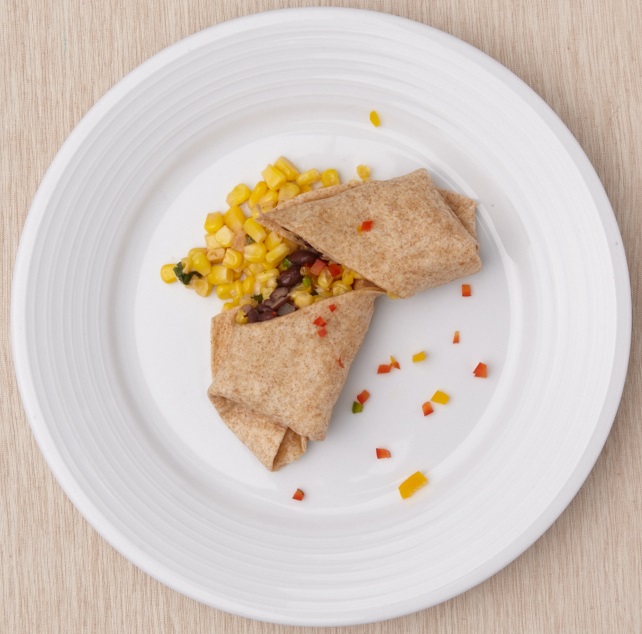 Makes 4 Servings
INGREDIENTS
For the Cauliflower Tortillas:
1 head cauliflower, chopped
2 large eggs
¼ cup chopped fresh cilantro
Juice of ½ fresh lime
Salt and freshly ground black pepper
For the Corn Salad:
2 ears of corn, kernels removed (about 1 cup fresh corn kernels)
¼ cup chopped cilantro
1 teaspoon zest and juice of ½ fresh lime
1 tablespoon olive oil
¼ teaspoon sea salt
½ cup crumbled queso fresco
For the Black Beans:
1 tablespoon olive oil
1 yellow onion, peeled and chopped
Salt and freshly ground black pepper
1 tablespoon ground cumin
2 15-ounce cans black beans, rinsed and drained
⅓ cup water
Garnish: 1 large avocado, sliced into thin strips, pickled jalapeños, salsa and/or fresh tomatoes
PREPARATION
To make the Cauliflower Tortillas: Preheat the oven to 375°F. Line a large baking sheet with parchment paper or grease with oil or nonstick cooking spray. In a food processor, add cauliflower and pulse until it becomes rice-like consistency. Place in a microwave-safe bowl and microwave for 2 minutes, then stir and microwave again for another 2 minutes. Place in a thin dish towel, let cool for several minutes and then squeeze out as much liquid as possible. In a medium bowl, whisk the eggs. Add in cauliflower, cilantro, lime, salt, and pepper and mix until well combined. Use your hands to shape 4 "tortillas" on the parchment paper. Bake for 10 minutes, carefully flip each tortilla, and return to the oven for an additional 7 minutes, or until completely set and light golden. Place tortillas on a wire rack to cool slightly.
To make the Corn Salad: In a microwave-safe bowl, cook the corn for 2 minutes. In a medium-sized mixing bowl, combine the corn with the remaining ingredients and set aside to marinate.
To make the Black Beans: In a large nonstick skillet, warm the olive oil over medium heat, add the onions and salt, to taste. Cook, stirring occasionally, about 5 minutes, or until the onions have softened. Add the cumin and cook for about 30 seconds, add the beans and water. Stir, cover, reduce heat to low, and simmer for 5 minutes. Mash half of the beans with the back of a fork or a masher. Remove from heat, season with salt and pepper to taste.
To Assemble: Place 2 tablespoons of the bean mixture into each cauliflower taco shell, top with corn salad, and enjoy with optional garnish.
435 calories 15g fat 56g carbohydrates 24g protein