Mississippi's Winning Recipe: Kickin' Cauliflower Shrimp and Grits
"I was inspired to make Kickin' Cauliflower Shrimp and Grits, because a lot of the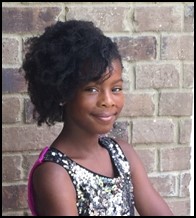 people in Mississippi love shrimp and grits. Sadly, some of my fellow Mississippians add pounds of butter and salt to their shrimp and grits. So this is my version of healthy shrimp and grits, dedicated to the state of Mississippi."
- Aniya Madkin, Age 10, the 2016 Healthy Lunchtime Challenge winner from Mississippi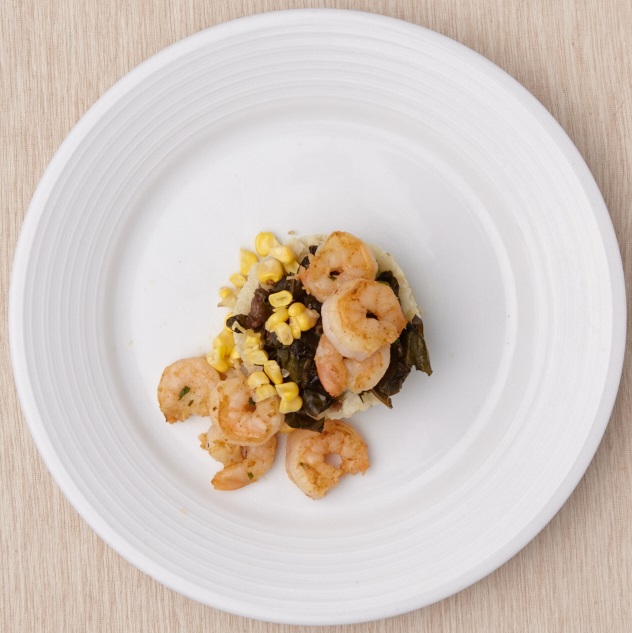 Makes 4 Servings
Ingredients
3 tablespoons olive oil
¼ onion, peeled and chopped
2 garlic cloves, peeled and minced
1 bunch collard greens, chopped
½ cup water
Dash of balsamic vinegar
Salt and freshly ground pepper
1 head cauliflower, stem removed and chopped
Zest and juice of 1 fresh lemon
½ cup lite coconut milk
10 ounces fresh shrimp, peeled, tails removed, deveined
1 ear corn, kernels removed (or ½ cup kernels)
1 teaspoon fresh chives
1 teaspoon chili powder
Red pepper flakes (optional)
PREPARATION
In a large stockpot, warm 1 tablespoon of oil over medium heat, add the onion and garlic and cook for 1 minute. Add the collard greens, water, balsamic, salt, and pepper. Cook for 25 minutes on low heat, or until greens are tender.
Meanwhile, in a food processor, add cauliflower and pulse until it's rice-like in consistency. In a large saucepan, cook the cauliflower over medium heat until it releases some water, about 3 minutes. Add ¾ of the zest and juice of lemon, the coconut milk, and 1 tablespoon of olive oil. Reduce heat to low, add the corn, and cook for 5 minutes, or until cauliflower and corn are cooked through.
In a large nonstick skillet, warm remaining tablespoon of olive oil on medium heat. Add the shrimp, chives, salt, pepper, chili powder, and red pepper flakes, if using, and cook about 5 minutes or until shrimp are pink and cooked through.
To Assemble: Plate the cauliflower grits topped with greens and shrimp and squeeze a little lemon juice on top before serving.
232 calories 14g fat 16g carbohydrates 14g protein