Massachusetts' Winning Recipe: Fit to Run Boston Marathon Cod-Potato Cake
"We live at the start of the Boston Marathon. Our school and community become one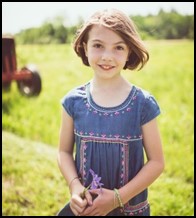 soul during marathon season as we are a runners' town. We used local ingredients in our recipe plus what our state is known for. We created a healthy and balanced dish packed with protein and fresh ingredients that will bring the marathon spirit to the schools during lunch time. Our town is still healing after the Boston Marathon bombing, and this project gave us an opportunity to see the goodness and unity of our town. Eating healthy helps us stay alert and participate in school activities and extracurricular events as well."
- Abby Newman, Age 10, the 2016 Healthy Lunchtime Challenge winner from Massachusetts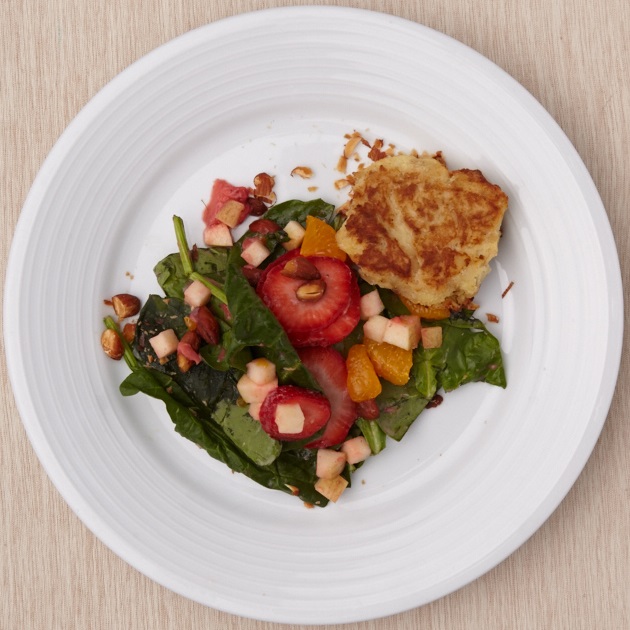 Makes 6 Servings
INGREDIENTS
For the Cod-Potato Cakes:
2 large russet potatoes, peeled and sliced
1 tablespoon olive oil
1 ½ pounds fresh cod, or any flaky white fish
¼ cup rolled oats
2 eggs
¼ cup low-fat milk
Salt and freshly ground black pepper
2 tablespoons canola oil
For the Salad:
4 cups fresh spinach, chopped
2 apples, peeled, cored, and chopped
½ cup strawberries, stemmed and sliced
2 clementines, peeled and sectioned
¼ cup dried cranberries
3 tablespoons toasted almonds
For the Vinaigrette:
¼ cup fresh strawberries
1 tablespoon olive oil
2 teaspoons local honey
2 teaspoons mustard
Juice from ½ large lemon
Salt and freshly ground black pepper
PREPARATION
To make the Cod-Potato Cakes: In a large stockpot, boil water over high heat. Add the potatoes and cook for 10 minutes, or until potatoes are tender. Mash with a masher or fork. Let cool. Meantime, in a large nonstick skillet, warm the olive oil over medium heat. Add the cod and cook for 4 minutes per side, or until flaky and cooked through. Let cool. In a large mixing bowl, combine mashed potatoes, oats, cod fish, eggs, milk, salt, and pepper. Mix well. In a large cast iron skillet or nonstick skillet, warm the oil on medium heat and cook 4 cod cakes at a time, turning over after 4 minutes or until crisp on both sides and hot throughout.
To make the Salad: In a large salad bowl, combine all of the ingredients together. In a small bowl, whisk together the vinaigrette ingredients.
To Assemble: Divide the Salad and Cod-Potato Cakes amongst the plates, drizzle with the Vinaigrette, and garnish with toasted almonds.
410 calories 15g fat 44g carbohydrates 28g protein