National Park Week
During National Park Week, April 16 – 24, First Lady Michelle Obama is encouraging all Americans to #FindYourPark and extending a special invitation to 4th graders and their families to discover everything that our natural, historic and cultural treasures have to offer through the President's Every Kid in a Park initiative.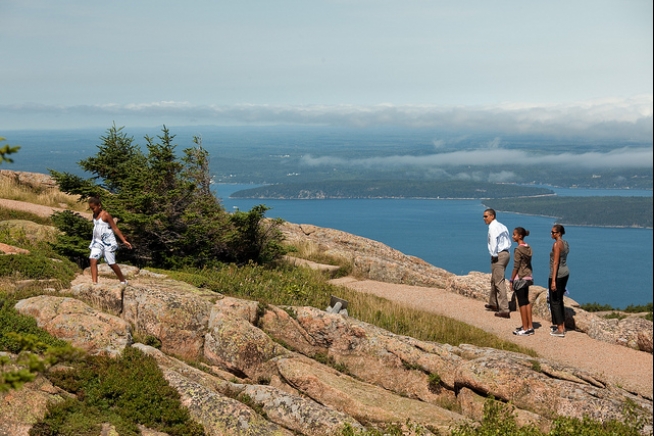 President Barack Obama and his family hike on Cadillac Mountain at Acadia National Park in Maine, July 16, 2010. (Official White House Photo by Pete Souza)
As part of President Obama's commitment to protecting our nation's natural, cultural, and historic sites and ensuring that every American has the opportunity to visit and enjoy them, the Obama Administration launched the Every Kid in a Park initiative in September 2015. This federal initiative provides fourth graders and their families with the opportunity to visit our country's more than 2,000 federal lands and waters free of charge for a full year. In celebration of National Park Week, a new website supporting the Every Kid in a Park initiative was launched to provide additional tools and resources for youth and their families to plan and share highlights from their trips.
Whether across the country, or in your own backyard, our parks are places for young people to learn, explore and play. Outdoor activity is a fun way to stay active and healthy. Learn more about the Lets Move! Outside initiative.