Celebrating National Nutrition Month
Over the past six years, Let's Move!'s mission has been to help kids and families lead healthier lives. We've been working to create healthier environments in schools across the country and to provide better information to parents to make healthy choices for their families. For National Nutrition Month this March, we celebrate the progress and encourage continued support for healthier kids and families.
Healthier Schools
Thanks to the Healthy, Hunger-Free Kids Act, school nutrition standards were updated in 2010, requiring more fruits, vegetables, whole grains, lean protein, and low-fat dairy as part of school meals. Over 97 percent of schools are now successfully implementing the nutrition standards, providing students with healthier breakfasts, lunches, and snacks. And through programs like Let's Move! Salad Bars to Schools, two million students have access to a variety of fresh fruits and vegetables that they can choose from to get the nutrition they need to succeed.
Read more of the progress on healthy school meals and the U.S. Department of Agriculture's (USDA) efforts to support healthier schools.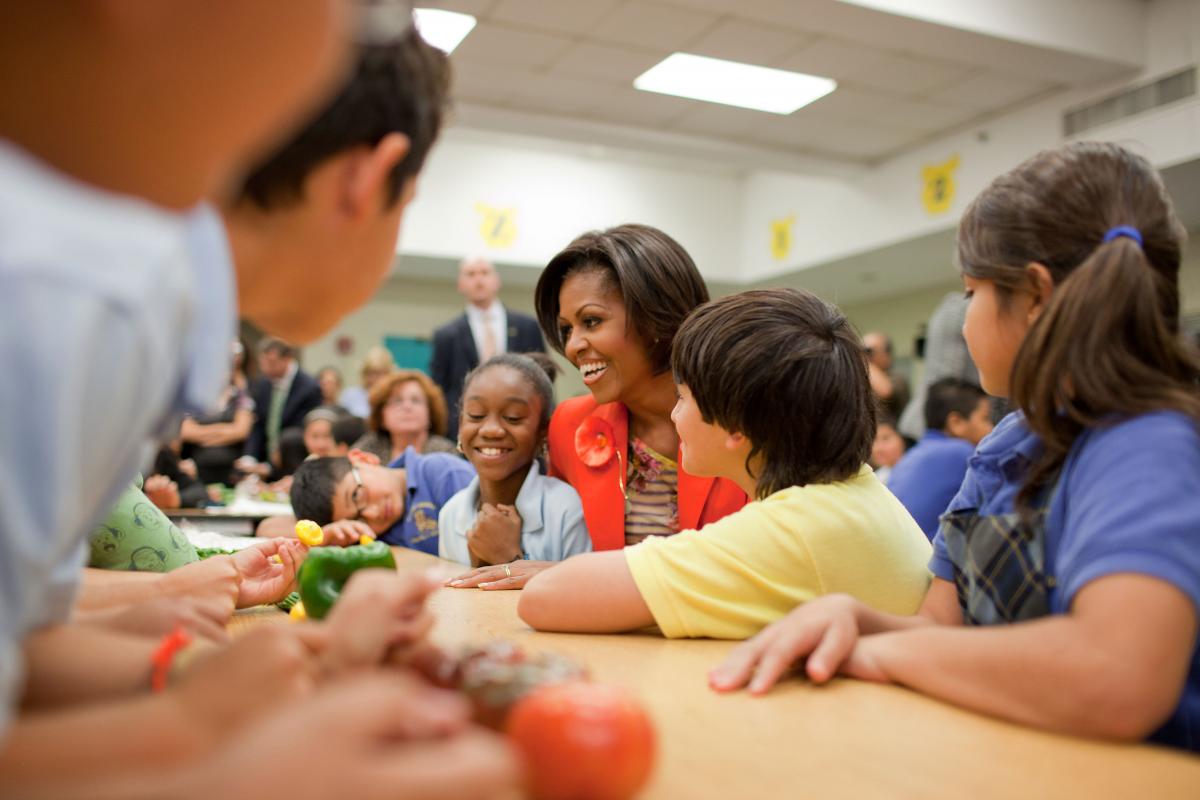 First Lady Michelle Obama joins students for a "Let's Move! " Salad Bars to Schools launch event at Riverside Elementary School in Miami, Fla., Nov. 22, 2010. (Official White House Photo by Chuck Kennedy)
Not only are cafeterias getting healthier, many schools are also growing gardens to teach students about healthy eating and where their food comes from. Produce from school gardens is often incorporated into lessons in the classroom and is even used in the cafeteria for meals at some schools. USDA has created a variety of Garden Resources for educators and schools to help connect nutrition education to school gardens through fun activities.
Healthier Homes
Making small changes to your family meals can have a big impact. Check out USDA's MyPlate, and use it as a resource to create healthy meals that include a variety of fruits, vegetables, whole grains, lean proteins, and low-fat dairy. MyPlate's latest initiative, MyPlate, MyWins, is all about finding a healthy eating style that works for you and fits with your everyday life by providing helpful tools and tips.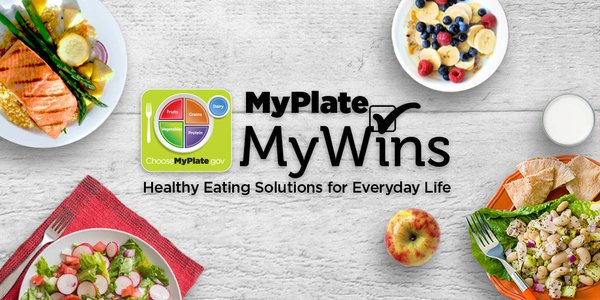 Other great resources available include SuperTracker, an interactive food and activity tracking tool, and the MyPlate Board on Pinterest, which has hundreds of tasty recipes from kid-friendly options and side dishes, to quick and easy meals and more to spice up your family's healthy eating routine.
And if you're inspired by the White House Kitchen Garden to start your own garden to provide fresh fruits and veggies for your family, we've got you covered. Check out our Gardening Guide for information on how to start your own backyard or community garden this spring.