Celebrating National School Lunch Week
The 2015 school year is well underway for students across the country. Millions of kids spend the majority of their days in school, and for many students, it is the only place they have access to nutritious foods.
President Obama has proclaimed this week National School Lunch Week, recognizing the work of school professionals to ensure that students are receiving the nutrition they need to succeed in the classroom and establish healthy habits for life.
"During National School Lunch Week, we rededicate ourselves to safeguarding our Nation's future by providing our children with the support and nourishment they need to maintain healthy lifestyles, and we thank the school administrators, educators, and cafeteria workers who, alongside devoted parents, caregivers, and guardians, work together to achieve this goal," said President Obama.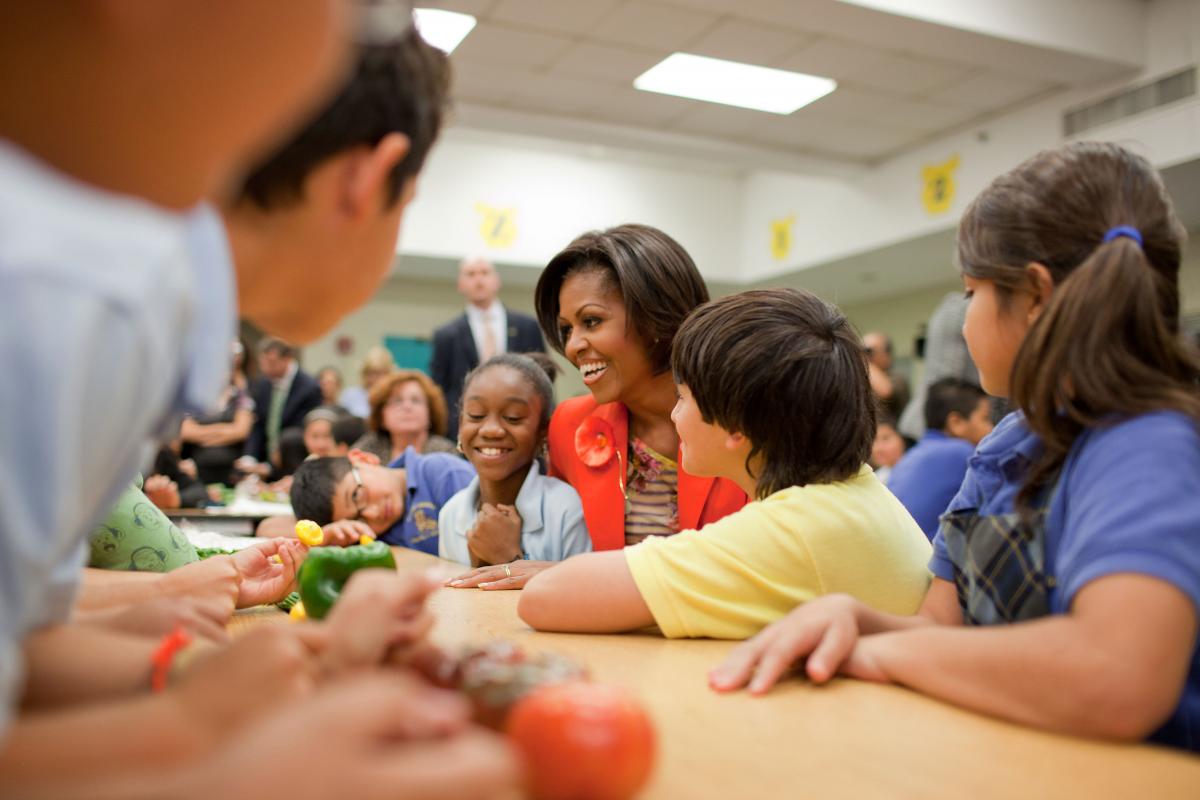 First Lady Michelle Obama joins students for a "Let's Move! " Salad Bars to Schools launch event at Riverside Elementary School in Miami, Fla., Nov. 22, 2010. (Official White House Photo by Chuck Kennedy)
Five years ago, the Healthy, Hunger-Free Kids Act was passed to update school nutrition standards and require more fruits, vegetables, whole grains, lean protein, and low-fat dairy as part of school meals. For the past three years, the nutrition standards have been implemented in schools across the country, providing students with access to healthier breakfasts, lunches, and snacks, and now over 95 percent of schools are successfully implementing the standards.
We continue to see support for healthier school meals. Earlier this year, the W.K. Kellogg Foundation released a national survey demonstrating that Americans support healthy school meals, with 86 percent supporting the current nutrition standards and keeping them in place or strengthening them. In addition, another study published this year in Childhood Obesity showed that students are consuming healthier food at school as a result of the standards and that the standards are not contributing to an increase in plate waste.
We celebrate and thank the dedicated administrators, school nutrition directors, and staff at schools across the nation – not only this week, but throughout the entire year – who are creating healthier environments for our next generation and providing the foundation for a bright and healthy future.