Vegetable Confetti Spring Rolls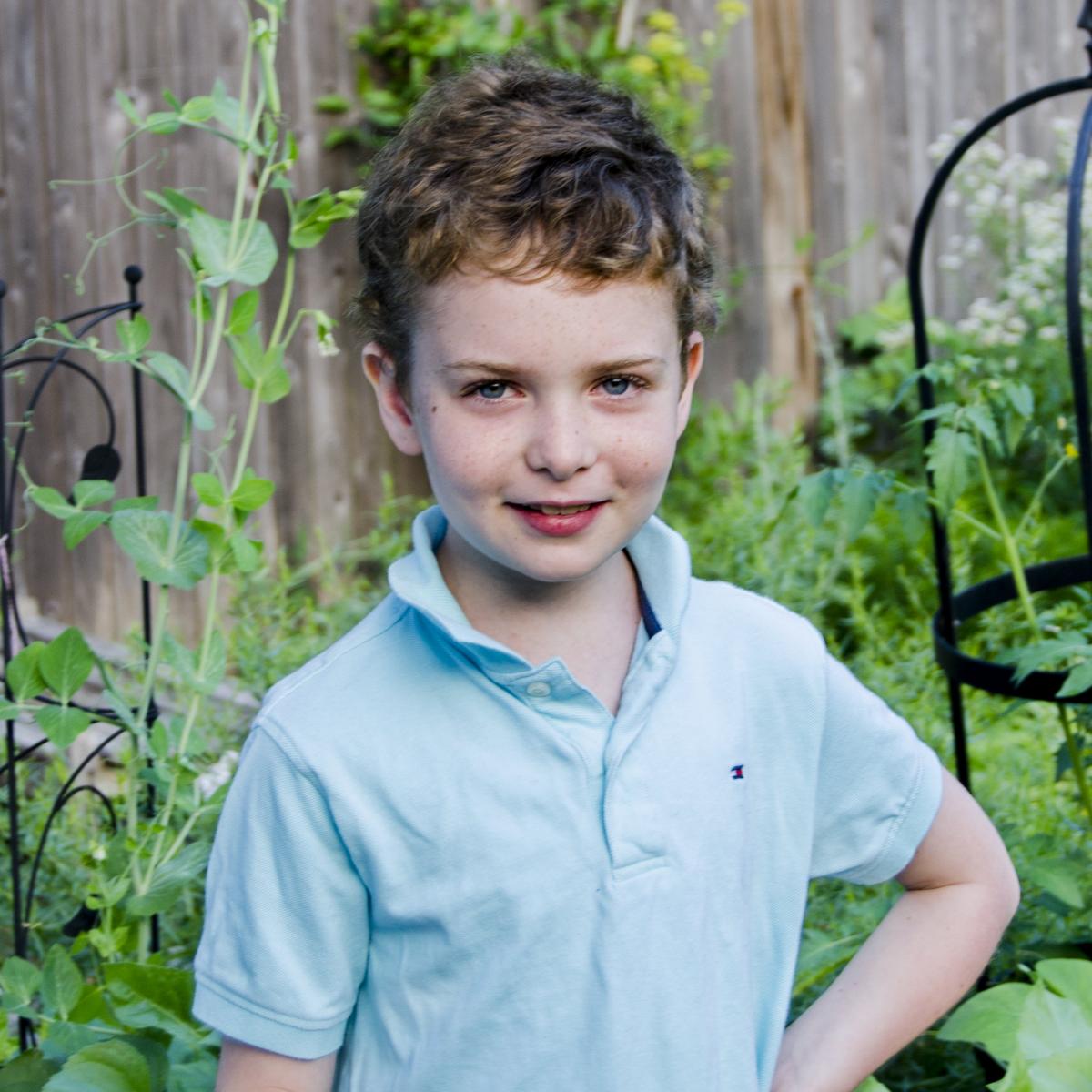 "I like to make my wraps myself. Everyone can put what they like inside, and you can eat a whole meal in just a roll," says Timothy. "I also like spicy food, but I am picky about vegetables. When we chop the veggie mix up into confetti, it looks fancy, but I can't really tell what is there, and then when it is wrapped inside rice paper, I can't even see it! The best part is that I am getting many different veggies in every bite, but when I eat it, I mostly taste the mint and the hoisin sauce!" - Timothy Burke, Age 8, Washington D.C.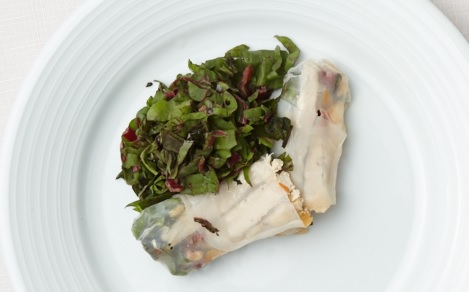 Makes 12 Servings
Ingredients:
1 cup brown rice
¼ cup olive oil plus 2 tablespoons
½ teaspoon lime zest
¼ cup lime juice
½ teaspoon sea salt
2 skinless, boneless chicken breasts
2 cups chopped rainbow chard with stems
½ cup chopped red bell pepper
½ cup chopped orange bell pepper
½ cup chopped yellow bell pepper
½ cup peeled and chopped carrot (purple if possible)
½ cup chopped fresh mint leaves
1 package rice paper
Hoisin sauce
⅓ cup chopped peanuts
Preparation:
In a large stockpot, combine 1 ½ cups water with the brown rice and bring to a boil over medium-high heat. Reduce the heat to a simmer and cook for 20 to 30 minutes, or until the rice is tender.
In a medium bowl, mix ¼ cup of the olive oil with the lime zest, lime juice, and sea salt. Add the chicken, cover, and marinate in the refrigerator for 30 minutes.
In a large sauté pan, heat the remaining 2 tablespoons olive oil over medium-high heat. Add the chicken and cook for 8 minutes, or until cooked through and golden down. Let cool, then dice into small pieces and place in a small serving bowl. In a large bowl, combine all of the vegetables.
Soak rice paper in hot water as directed on package. Lay out on the plate. In the center of each paper, put 1 teaspoon hoisin sauce, 1 tablespoon rice, 1 teaspoon chicken, 3 tablespoons vegetable confetti, and 1 teaspoon peanuts (optional).
Fold 2 sides into the center, then roll tightly from one end to the other, being careful not to rip the rice paper.
133 calories; 7g fat; 14g carbohydrates; 6g protein
Learn more: