Oodles of Zoodles with Avocado Pistachio Pesto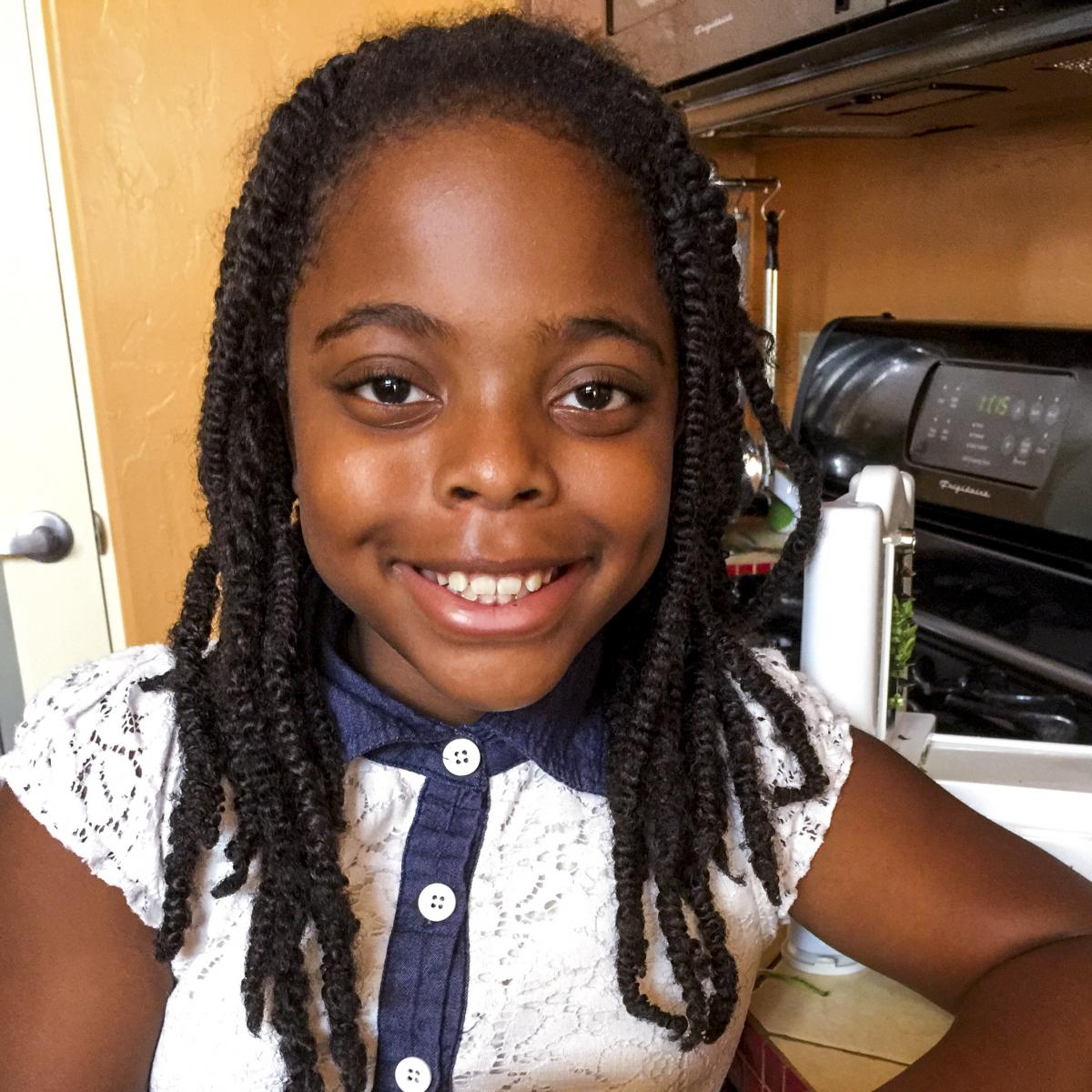 "I am not a big fan of cooked zucchini, but when my sister made zucchini noodles one day with a tomato sauce, I loved it," says Nia. "So, I started experimenting and came up with a very delicious pesto sauce by using lots of flavors that I love, like avocado, spinach, and pistachios. It turned out so delicious and when I made it for dinner for my family, they loved it. It is crunchy fresh, and the sauce is just awesome." - Nia Thomas, Age 10, Arizona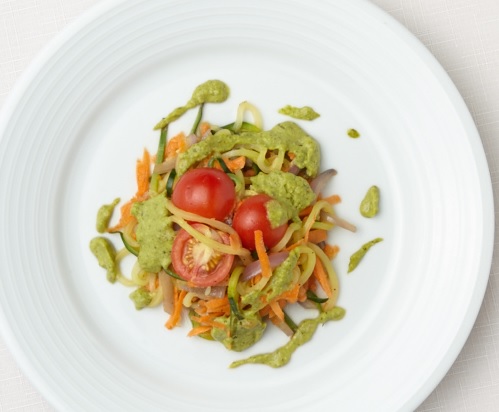 Makes 5 Servings
Ingredients:
For the Pesto:
1 ripe avocado
1 packed cup fresh basil
1 packed cup fresh cilantro
1 jalapeño, ribs and seeds removed
2 garlic cloves, peeled
Juice of 1 lime
½ cup olive oil
1 teaspoon salt, or to taste
½ cup pistachios
For the Zoodles:
4 zucchinis, peeled
2 cups cherry tomatoes, halved
2 cups peeled, shredded carrots
½ medium red onion, peeled and thinly sliced
Preparation:
To make the Pesto: In a blender or food processor, blend 1 cup water with all the pesto ingredients, except the pistachios, until incorporated. Add the pistachios and blend until mostly smooth. Taste and adjust seasoning if needed. Set aside.
To make the Zoodles: Use a grater, peeler, mandoline slicer, or spiralizer to turn the zucchini into zoodles. (I used a spiralizer to get the noodle aka zoodle shape.) In a large bowl, mix the zoodles with the tomatoes, carrots, and red onion. Arrange the salad in bowls. Top with the pesto and serve.
310 calories; 31g fat; 8g carbohydrates; 3g protein
Learn more: