New Mexican Style Layered Tostada with Cauliflower Tortilla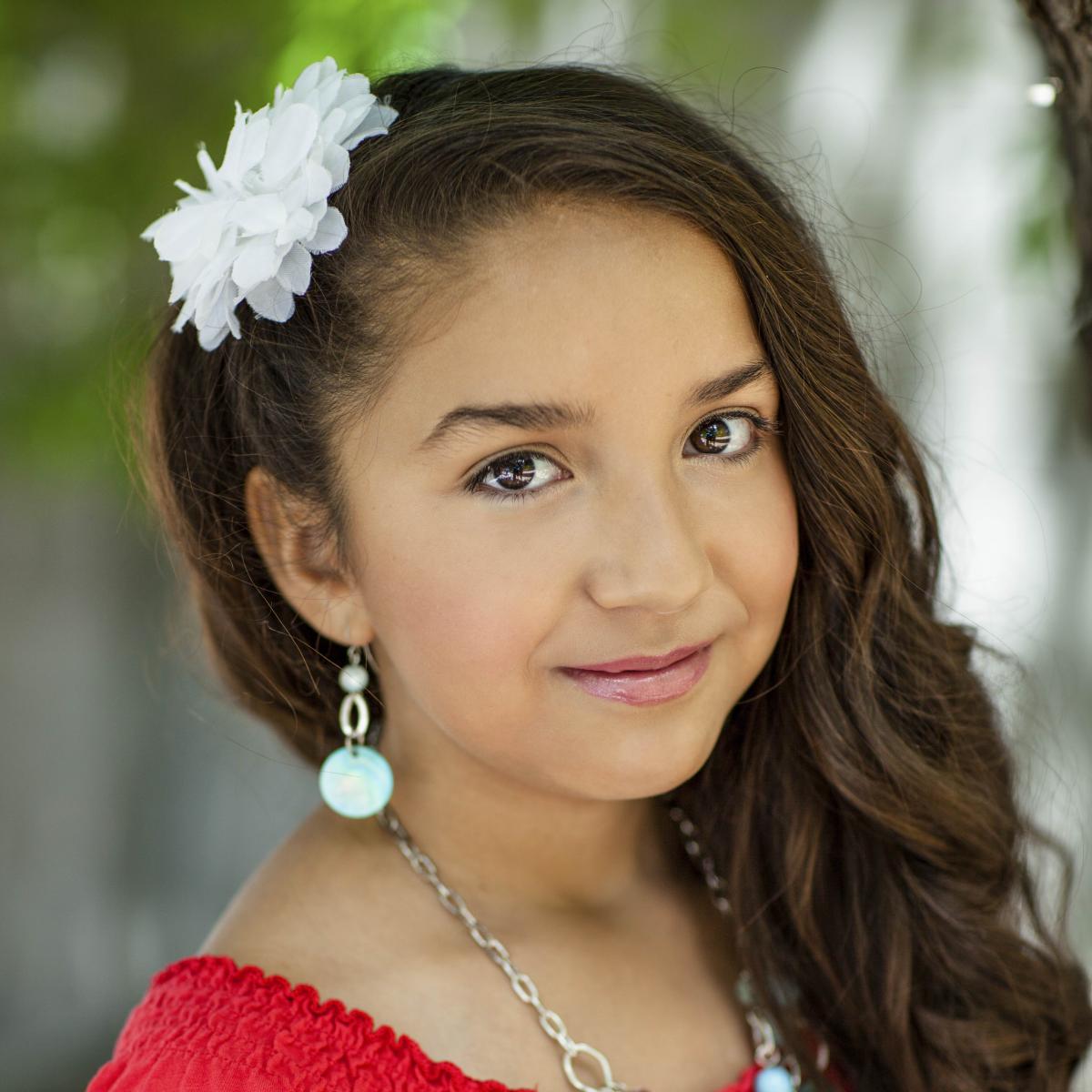 "A tostada is a very popular and versatile dish! Usually served on a corn tortilla, we substituted that for a gluten-free option: a cauliflower tortilla," says Hannah. "They are easy to make, and everyone can make their own! By replacing the corn tortilla with a cauliflower tortilla, we add more veggies to our plate. For some extra flavor, we included a red chile–turkey sauce for an authentic New Mexico taste." - Hannah Torres, Age 10, New Mexico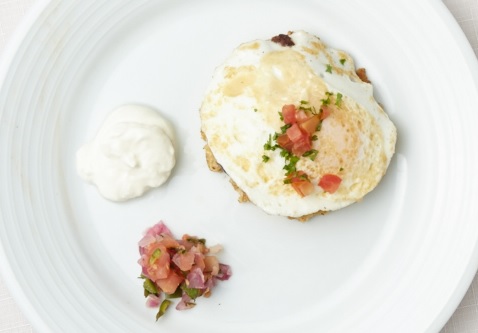 Makes 6 Servings
Ingredients:
For the Cauliflower Tortillas:
1 head cauliflower, cut up and stems removed
2 large eggs
1 teaspoon garlic salt
1 teaspoon peeled and minced onion
1 teaspoon pepper
For the Tostadas:
1 (15-ounce) can low-sodium black beans
1 cup instant brown rice
1 (10-ounce) can diced tomatoes
12 ounces lean ground turkey
2 tablespoons red chile powder
6 large eggs
Low-fat shredded Mexican-style cheese
1 avocado, chopped
1 tomato, sliced
¼ onion, peeled and sliced
¼ head of lettuce, shredded
1 cup plain Greek yogurt
Salsa
Preparation:
To make the Tortillas: Preheat the oven to 375°F. In a blender or a food processor, pulse the cauliflower until you get a texture finer than rice. In a steamer set in a large stockpot filled with boiling water, cook the riced cauliflower for 5 minutes. Let cool. Place the steamed cauliflower in a dishtowel or paper towel and squeeze out as much excess water as you can. Transfer the cauliflower to a large bowl. Add the eggs, garlic salt, onion, and pepper (you can use any spices you like).
Separate the mixture into 6 balls of equal size, and spread/smash each ball out on a parchment-lined baking sheet to make 6 small circles, each about the size of corn tortillas. Bake for 8 to 10 minutes, then flip and cook for another 5 minutes. Set aside.
To make the Tostadas: In a medium sauté pan, heat the black beans over medium-high heat for 3 minutes. Mash the beans until they reach a refried bean consistency.
In a medium saucepan, bring 1 cup of water to a boil. Stir in the brown rice and return to a boil. Reduce the heat to a simmer, add ½ can diced tomatoes, and simmer for 5 minutes.
In a large nonstick saucepan, cook the turkey over medium-high heat, breaking up the meat with a wooden spoon, for about 8 minutes, or until no pink is left. Add the remaining ½ can diced tomatoes and the red chile powder. Mix thoroughly, then reduce the heat to low and simmer for 5 minutes.
Meanwhile, in a large nonstick skillet, fry the eggs over medium heat.
To assemble: Layer each tortilla with 2 tablespoons mashed black beans, ¼ cup rice, 2 tablespoons red chile–turkey sauce, a pinch of cheese, 1 egg, avocado, tomato, onion, lettuce, 1 tablespoon yogurt, and salsa!
508 calories; 20g fat; 51g carbohydrates; 35g protein
Learn more: