Chicken Taco Tower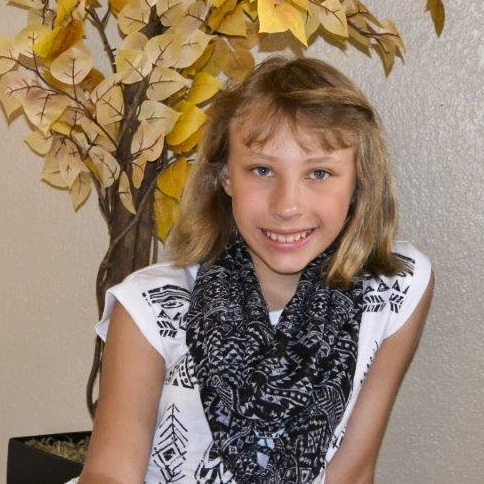 "I'm just a normal kid, so when my stepmom got breast cancer I was scared. When I found out we were going to change our eating habits to be healthier I was mad," says Sydney. "But once we started eating healthy, I realized it wasn't a bad thing at all. I love tacos and I came up with this new version so I could still eat healthy and have my favorite food. In the summer we use vegetables out of our own garden. It tastes even better then." - Sydney Tyner, Age 11, Pennsylvania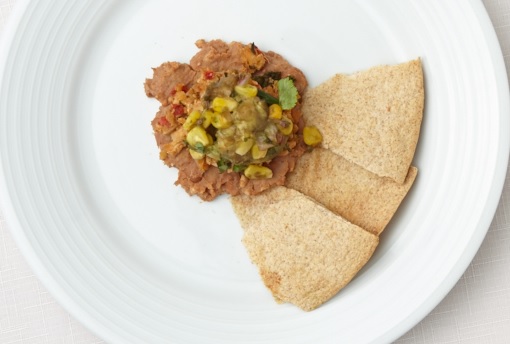 Makes 6 Servings
Ingredients:
For the Chicken Taco Meat:
2 tablespoons olive oil
⅓ cup peeled and diced onion
⅓ cup diced green bell pepper
1 garlic clove, peeled and minced
1 pound ground chicken
1 tablespoon chili powder
½ teaspoon ground cumin
½ cup fat-free refried beans
1 tablespoon chopped fresh cilantro
¼ teaspoon lime juice
Pinch of salt
6 (6-inch) corn tortillas
Shredded low-fat cheddar cheese, for serving
Shredded romaine lettuce, for serving
For the Corn and Avocado Salsa:
1 ear of corn, shucked
1 avocado, peeled and diced
½ diced tomato
1 tablespoon peeled and minced onion
1 tablespoon chopped fresh cilantro
¾ tablespoon lime juice
Salt to taste
Preparation:
To make the Chicken Taco Meat: Preheat the oven to 350°F. In a large nonstick skillet, heat 1 tablespoon of the olive oil over medium heat. Add the onion and bell pepper and sauté for about 3 minutes. Add the garlic and cook for 2 minutes, then add the chicken and cook, breaking the meat up with a wooden spoon, for about 10 minutes, or until the chicken is cooked through. Add the chili powder and cumin and cook for 1 minute. Add ¾ cup water and bring to a boil. Reduce the heat to low and simmer until the water is almost gone. Stir in the refried beans and cook for about 3 minutes, or until the beans are incorporated. Add the cilantro, lime juice, and salt.
Lightly grease both sides of the tortillas with the remaining 1 tablespoon olive oil and place on a large baking sheet. Bake for 15 minutes, or until crisp.
To make the Corn and Avocado Salsa: In a medium bowl, combine all the salsa ingredients.
To assemble the Taco Tower: Divide the chicken-refried bean mixture among the baked tortillas. Top with cheddar cheese and romaine lettuce. Finish with a heaping tablespoon of the corn and avocado salsa.
316 calories; 19g fat; 24g carbohydrates; 17g protein
Learn more: