2015 Kids' "State Dinner" Winners Announced!
Today, fifty-five talented and aspiring young chefs found out they are headed to the White House this summer for the fourth annual Kids' "State Dinner!" With nearly one thousand entries submitted, the winning recipes were selected based on their healthfulness, taste, originality, affordability, and following USDA's MyPlate recommendations. We were extremely impressed with the incredible recipes that kids cooked up this year!
"Reading over these winning recipes, two things become very clear," says First Lady Michelle Obama. "America's kids are passionate about not just eating healthy food, but about cooking healthy food, too. And we're raising some truly inventive and talented chefs. I can't wait to meet our 2015 winners and try some of their recipes at the Kids' "State Dinner.'"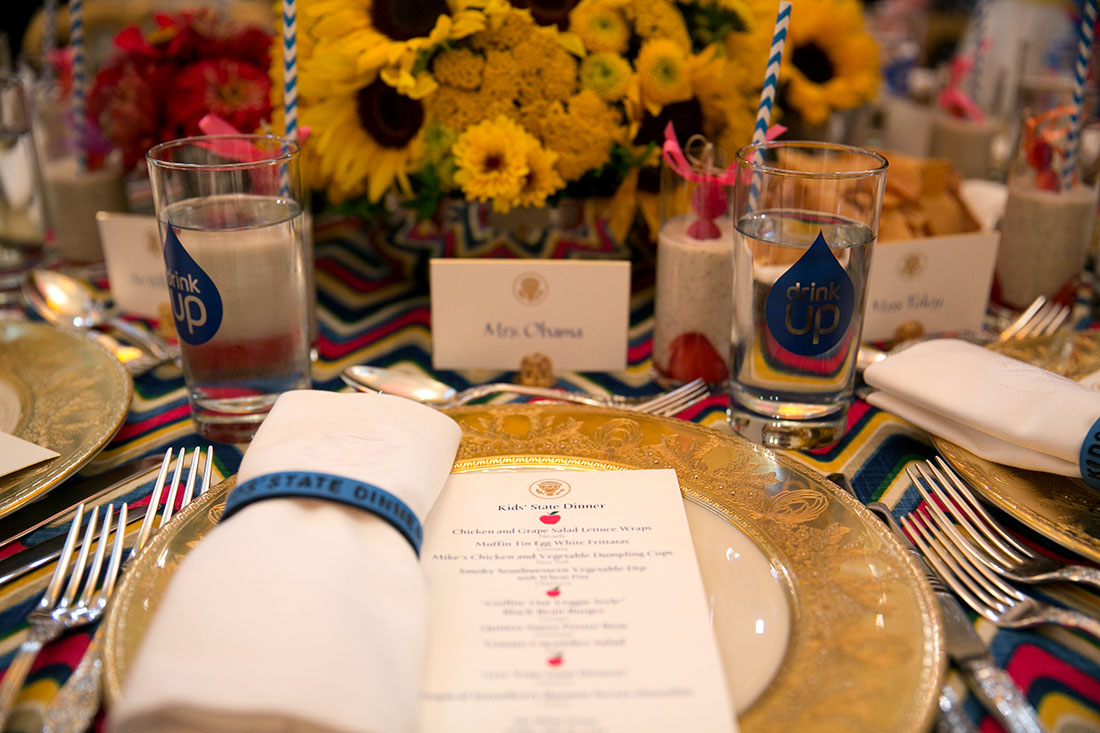 The place setting for the Kids' State Dinner in the East Room of the White House, July 18, 2014. (Official White House Photo by Amanda Lucidon)
This year, the First Lady teamed up with PBS flagship station WGBH Boston, the U.S. Department of Education, and the U.S. Department of Agriculture to host the Healthy Lunchtime Challenge. The fifty-five winners, representing all U.S. states, four territories, and the District of Columbia, will attend the Kids' "State Dinner" at the White House hosted by Mrs. Obama on July 10. The young chefs and a parent or guardian will join the First Lady for a healthy lunch, featuring a selection of the winning recipes, followed by a visit to the White House Kitchen Garden.
The winning entries featured wholesome, tasty ingredients, such as salmon, chickpeas, cauliflower, and quinoa. Be sure to check out the list of winners, and stay tuned to catch all the action on July 10 at this year's Kids' "State Dinner!" You can also follow along on social media using #KidsStateDinner.
LEARN MORE