You're Invited: White House Spring Garden Tours
This weekend, the White House will open its gardens and grounds to visitors to see the Jacqueline Kennedy Garden, the Rose Garden, and our favorite, the White House Kitchen Garden. Just last week, the First Lady, along with kids from Let's Move! programs across the country, planted the seventh annual White House Kitchen Garden, and this weekend, you can come check it out for yourself!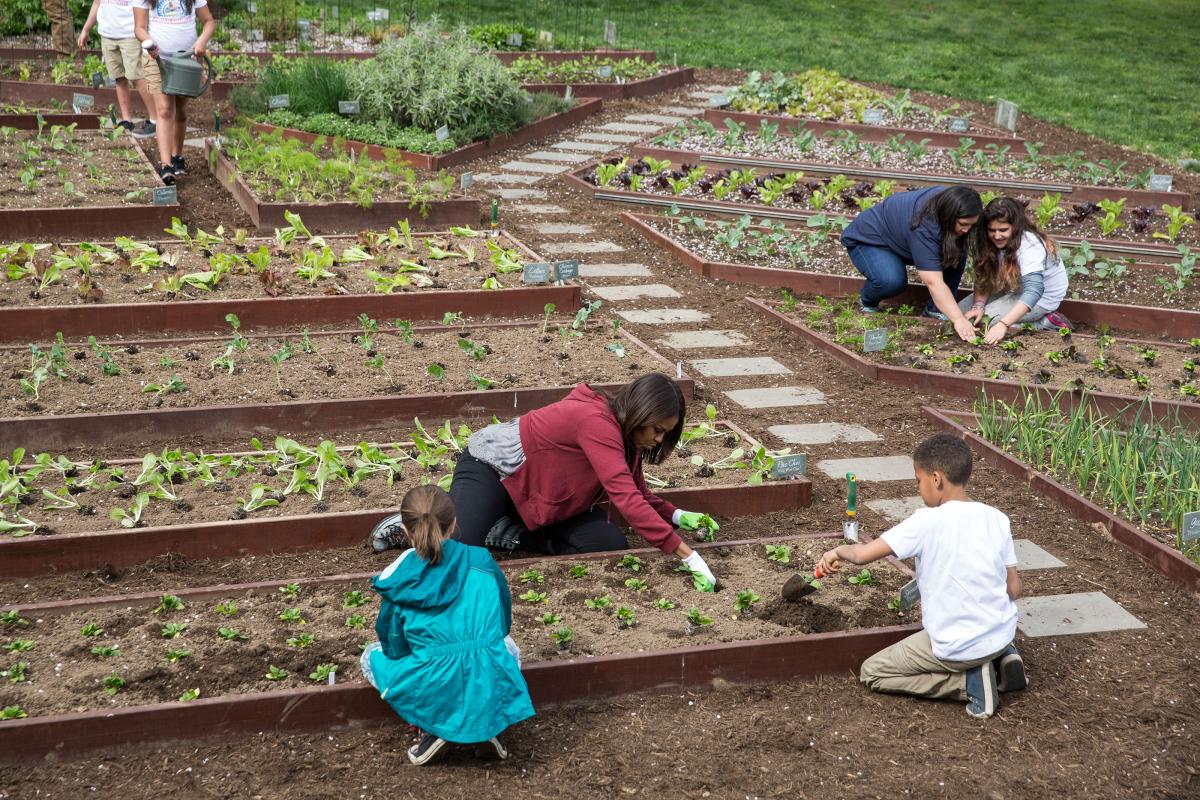 First Lady Michelle Obama joins students for the spring garden planting in the White House Kitchen Garden, April 15, 2015. (Official White House Photo by Lawrence Jackson)
The National Park Service will distribute free, timed tickets at the Ellipse Visitor Pavilion located at 15th and E Streets NW this Saturday, April 25 and Sunday, April 26 beginning at 9:00 am. Tickets will be distributed – one ticket per person – on a first-come, first-served basis, and all those who wish to see the gardens must have a ticket to enter. Tours of the garden will take place on Saturday, April 25 from 10:00 am to 4:30 pm ET, and Sunday, April 26 from 10:00 am to 2:30 pm ET. Click here for more information about the spring garden tours.
While you're here for the tour be sure to share your experience or follow along online with #WHGarden.
Learn more about how the White House Kitchen Garden was started and check out our Gardening Guide to get started planting your own garden today! Also, don't forget to join our #GimmeFive garden challenge by planting five new veggies and sharing as they grow using #GimmeFive.