Have You Learned the #GimmeFive Dance?
The First Lady joined Ellen DeGeneres and the So You Think You Can Dance All Stars a few weeks ago to debut the #GimmeFive dance for the fifth anniversary of Let's Move!.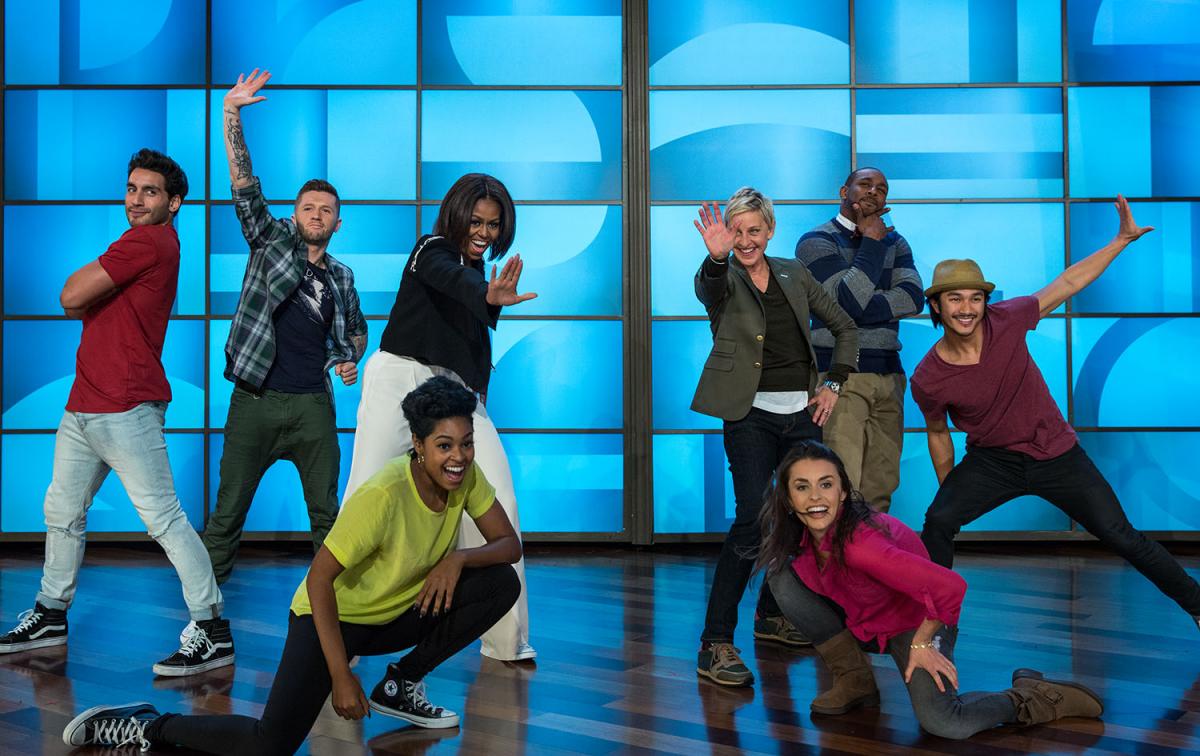 First Lady Michelle Obama, Ellen DeGeneres and SYTYCD dancers perform a #GimmeFive dance during a taping of ellen, the Ellen DeGeneres Show, in Burbank, Calif., March 12, 2015. (Official White House Photo by Amanda Lucidon)
Mrs. Obama challenged Ellen to learn the dance as part of the #GimmeFive challenge, and then Ellen passed on the challenge to everyone at home to learn the dance too. Since its debut, people across the country are learning the dance and performing it in their schools and organizations and even at large conferences and gatherings.
Have you learned the dance yet? If not, we are here to help!
Watch this tutorial from So You Think You Can Dance mentors Travis Wall and tWitch and have fun learning the steps:
Once you've got the moves down, teach your family and friends and share on social media using #GimmeFive. Then, don't forget to tune in next Monday, April 6 as the So You Think You Can Dance All Stars bring the #GimmeFive dance to the White House Easter Egg Roll. We hope you'll join in as everyone on the South Lawn performs the dance!