First Lady Michelle Obama Chooses Winners of Easter Egg Roll Design Contest
First Lady Michelle Obama has chosen the winning artwork from this year's White House Easter Egg Roll Design Contest. Elementary and middle school students from nearly 30 states and three foreign countries submitted artwork related to this year's theme, "#GimmeFive." As part of the fifth anniversary of Let's Move!, Mrs. Obama is challenging Americans across the country to #GimmeFive things they are doing to eat better, be more active, and lead a healthier life, and design contest submissions were asked to showcase the #GimmeFive theme through their artwork. Posters will be handed out as a prize to children who win the Easter Egg Roll and Egg Hunt, and programs will be distributed to all guests at the event.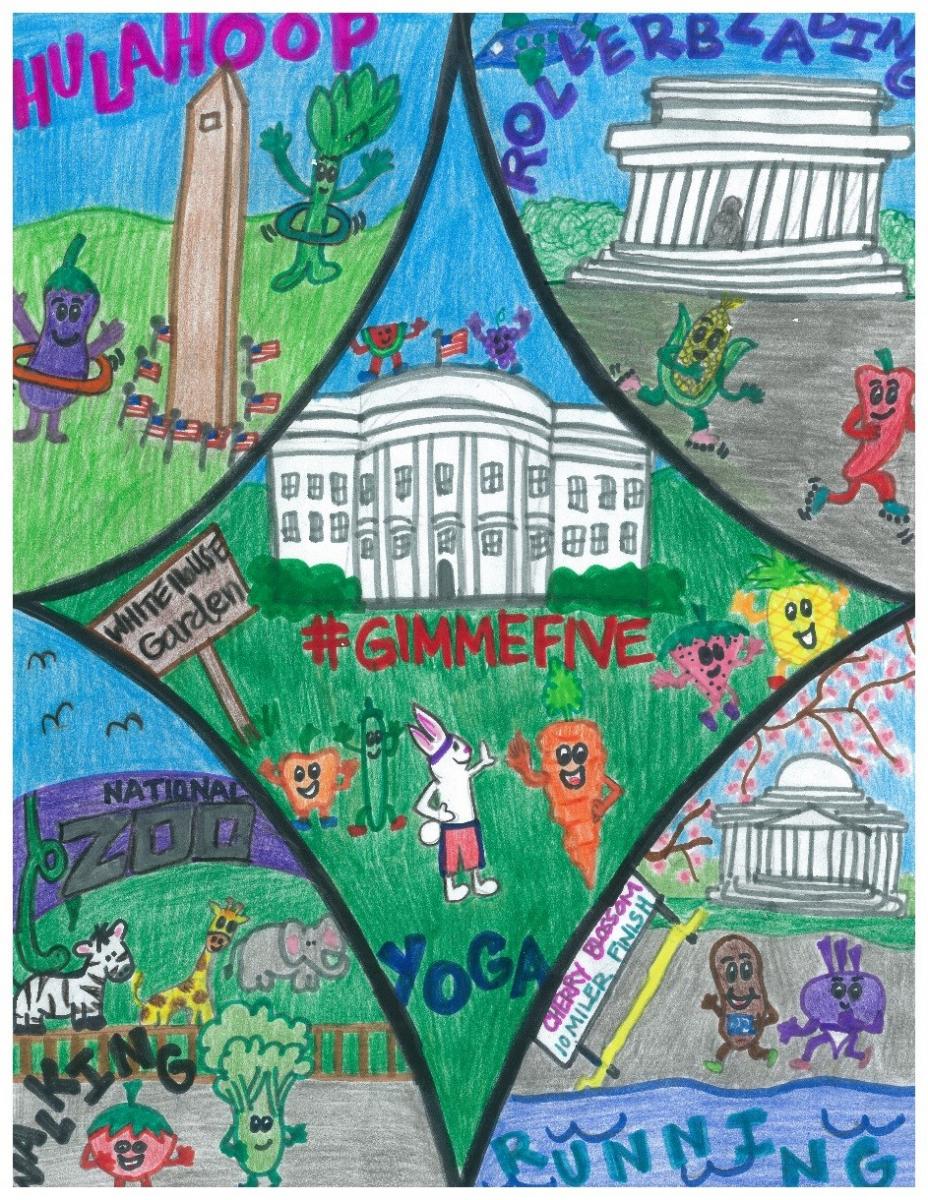 2015 Easter Egg Roll Poster Artwork
Haley Neslony is an 8-year-old from Monarch Charter Academy in Glen Burnie, Maryland. Her artwork was chosen as the 2015 Easter Egg Roll Souvenir Poster. Through her artwork, Haley shows five ways to stay healthy and keep active, including rollerblading, running, hula hooping, walking, and doing yoga.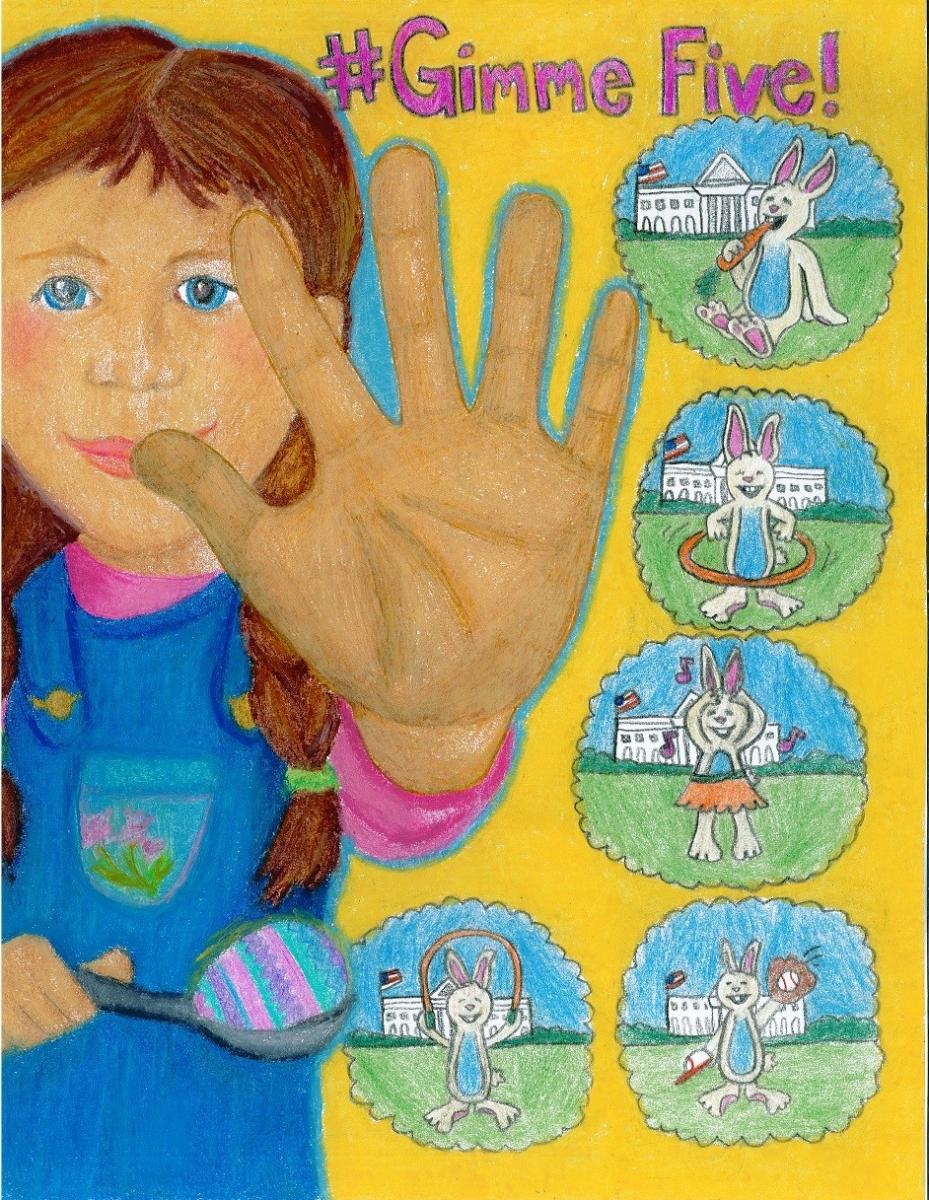 2015 Easter Egg Roll Program Cover Artwork
Amanda Dressel is a 14-year-old from Christ Community Lutheran School in Watertown, Minnesota. Her artwork was chosen as the 2015 Easter Egg Roll Program Cover. In her artwork, Amanda shows five ways to lead a healthy life, including eating healthy, hula hooping, dancing, playing sports, and jumping rope.
The 2015 Easter Egg Roll will be held on Monday, April 6 on the South Lawn of the White House. Join in the fun from home by tuning in all day at www.WhiteHouse.gov/live for interactive opportunities to participate in the event, and follow along on social media with #GimmeFive.