Introducing the 2015 Easter Egg Roll: Opening the Ticket Lottery
Ed. Note: This is a cross post from the blog of whitehouse.gov You can find the original post here.
Mark your calendars: On April 6, President Obama and First Lady Michelle Obama will host the 137th-annual White House Easter Egg Roll on the South Lawn! The Easter Egg Roll is a special White House tradition that dates all the way back to 1878 and President Rutherford B. Hayes – and it's now the largest public White House celebration.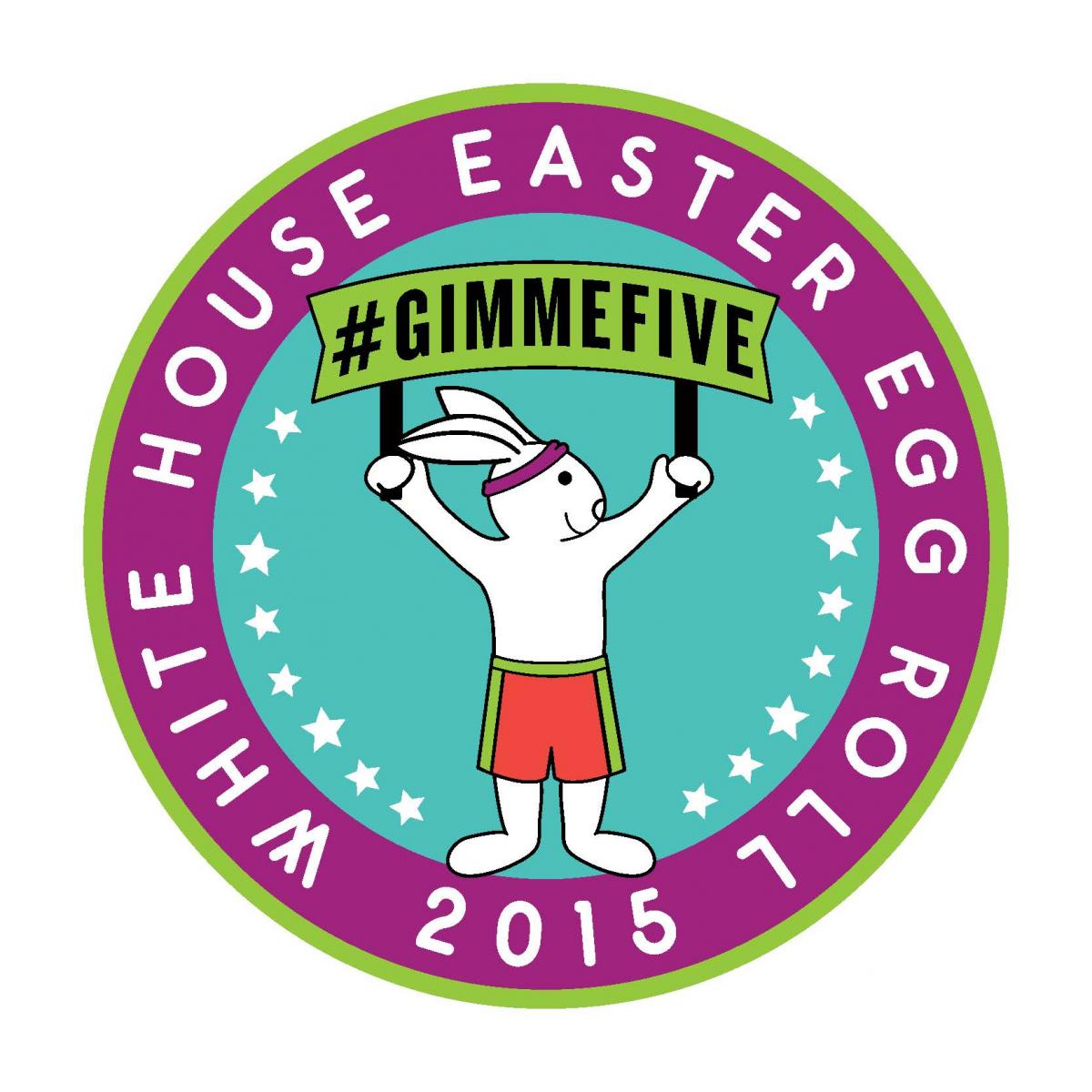 This year's Easter Egg Roll theme is "#GimmeFive." As part of the First Lady's Let's Move! initiative, which aims to help kids grow up healthy and strong, Mrs. Obama is asking Americans to share five things they're doing to live a healthy life – whether that's eating five vegetables, doing five jumping jacks, or another combination of five healthy things.
Be creative and show us what #GimmeFive means to you! Share on social media with #GimmeFive, and be sure to pass on the challenge to others!
The ticket lottery for the 2015 Easter Egg Roll starts today, so make sure you sign up! We are expecting more than 35,000 people to gather on the White House South Lawn for celebrations, cooking demonstrations, and Easter classics like the egg roll and egg hunt – so make sure that you enter for your chance to be one of them. Tickets are provided free of charge and will be distributed via an online lottery hosted on www.recreation.gov.
Visit www.recreation.gov soon though, because the lottery is only open from Monday, February 23 at 12 p.m. EST until Thursday, February 26 at 12 p.m. EST.
But if you can't make it to Washington, D.C. to take part in the Easter festivities in April, don't worry – you can still be a part of the fun! This year, we're inviting all elementary and middle school students to submit designs for the 2015 Easter Egg Roll program and souvenir poster. If you'd like to try your hand, submissions related to this year's theme, "#GimmeFive," can be uploaded here.
And if you'd like to learn more about the Easter Egg Roll, be sure to check out our official site: WhiteHouse.gov/EasterEggRoll