City of Fontana, Calif. Improving Healthy Food Availability
The City of Fontana is a Let's Move! City of over 205,000 people in beautiful southern California, and has made the health of its residents a key priority. Fontana Mayor Acquanetta Warren signed the city up for the Let's Move! Cities, Towns, and Counties (LMCTC) initiative in 2012, demonstrating Fontana's continued commitment to building a healthy, sustainable community. Fontana was the first city in the State of California to earn gold medals in all five of LMCTC's goal areas.Through creative partnerships and community initiatives, Fontana exemplifies how LMCTC sites are working to keep kids healthy.
Partnering for Success—and Bringing Smart Servings to Students
LMCTC Goal III: Smart Servings for Students focuses on providing healthy food choices to children and youth. In response to feedback from LMCTC sites, this goal was recently expanded to include afterschool meals and summer meals. By offering healthy meals to kids, cities can help fight both hunger and obesity in their communities.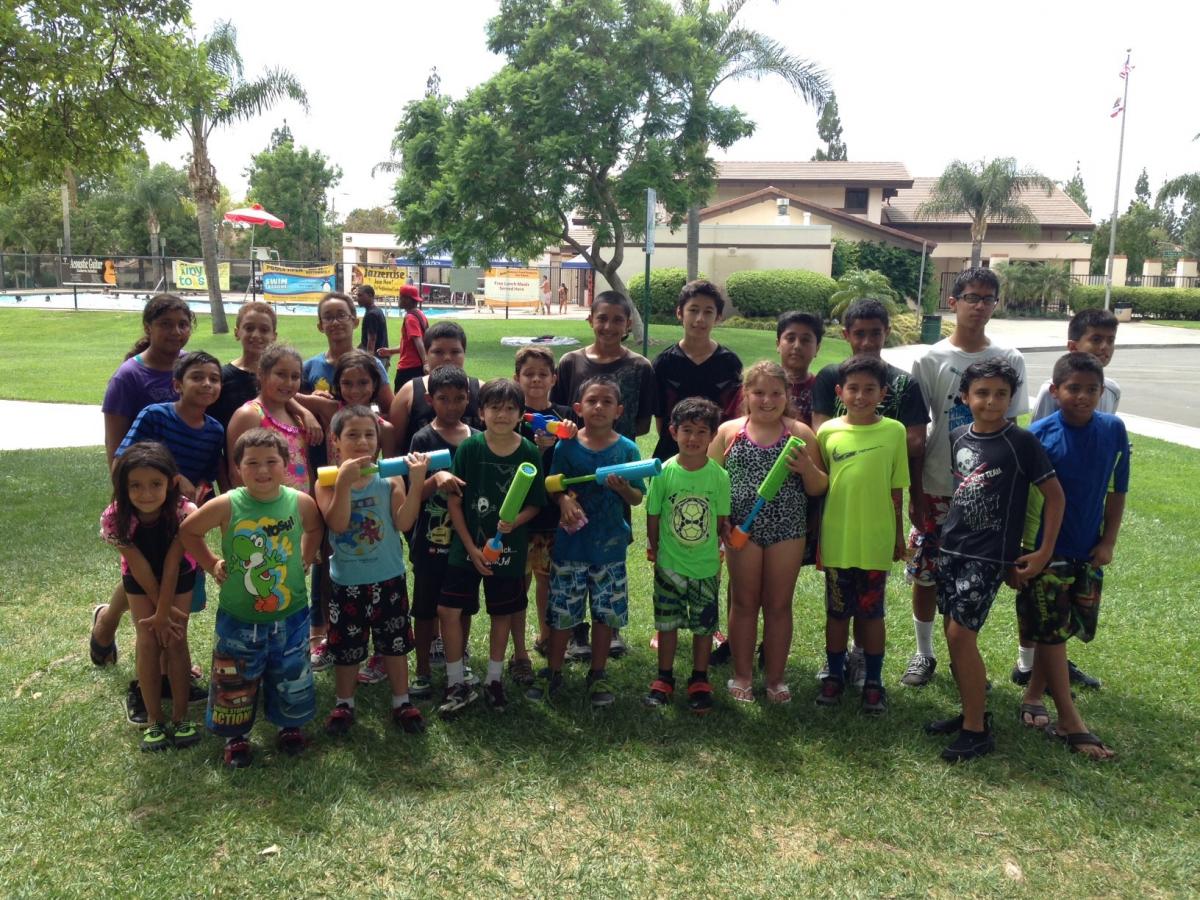 The City of Fontana is dedicated to positively changing our children's lives, helping them learn, grow and fulfill every last bit of their potential.
The City of Fontana is partnering with the Fontana Unified School District (FUSD) to provide children with access to healthy food and active play during the summer months through the Summer Food Program and their Let's Move Outside Program. The Summer Food Program created by this partnership is providing over 119,000 summer meals and snacks to Fontana's youth at 20 different sites around the city.
Golds Across the Goals
The City of Fontana has earned gold medals in all five LMCTC Goals areas, which means they have reached the highest levels of attainment possible for each of the initiative's five goals. To earn a gold medal in Goal III, municipalities or counties must use at least four approaches to publicize their healthy meal programs. Fontana has taken innovative steps to promote its programs including: free recreation drop-in programs hosted at two food program sites; marketing the program through print materials in English and Spanish at FUSD schools and City sites; street and site banners; newspaper advertisements; via its website; email and social media advertising; and through the City public access television channel communications.
Fontana is also using the Summer Food Program to promote healthy lifestyle education. The Fontana Community Service Department is offering a new pilot drop-in recreation program "Let's Move Outside" which provided an hour of structured active play at two city parks to combat youth obesity. In addition, twelve sites are also holding nutrition and physical activity classes with parents that cover MyPlate, increasing fruit and vegetable intake, and how to be active and have fun as a family.
With strong leaders and strong partnerships, the City of Fontana is a Let's Move! City committed to reducing childhood obesity. As Mayor Acquanetta Warren has said, "I am grateful to be mayor of a City that understands the need for strong partnerships between the school districts and the many organizations that work with youth. These organizations work collaboratively with a common goal to eliminate childhood obesity and that affords many occasions to surround young people with the knowledge and programming to make them successful. Our partners recognize the need to invest in our young people by providing the opportunities they need to be healthy, strong and energetic."