Happy and Healthy? Not If They're Hungry
It's impossible to separate children's health and their nourishment. Kids who are healthy and happy aren't hungry. As a pediatrician who has spent 30 years focusing on children's development, I'm convinced of this.
I became even more convinced in 2008 when the recession began to significantly affect the patients at Arkansas Children's Hospital in Little Rock. Data from our emergency room backed this up. For 15 years I've been surveying just how much food insecurity impacts families who come to our ER. This has been a research project with Children's Health Watch, a group that collects data aimed at improving kids' health.
In 2008 we found that nearly 20 percent of families who came in for emergency treatment didn't know how they were going to afford their child's next meal. That was more than double the rate for each year of the entire previous decade. I also noticed that children in my Growth and Development Clinic weren't gaining the weight they needed to thrive because there just wasn't enough food to go around.
I asked: What could we do about that? The answer seemed pretty clear: We could feed them.
My colleagues and I couldn't allow these children to go hungry. The leadership at Arkansas Children's Hospital agreed, and we began working tirelessly with local partners to figure out the best strategy to ensure that children across the state could have healthy meals through the months when they don't receive them at school.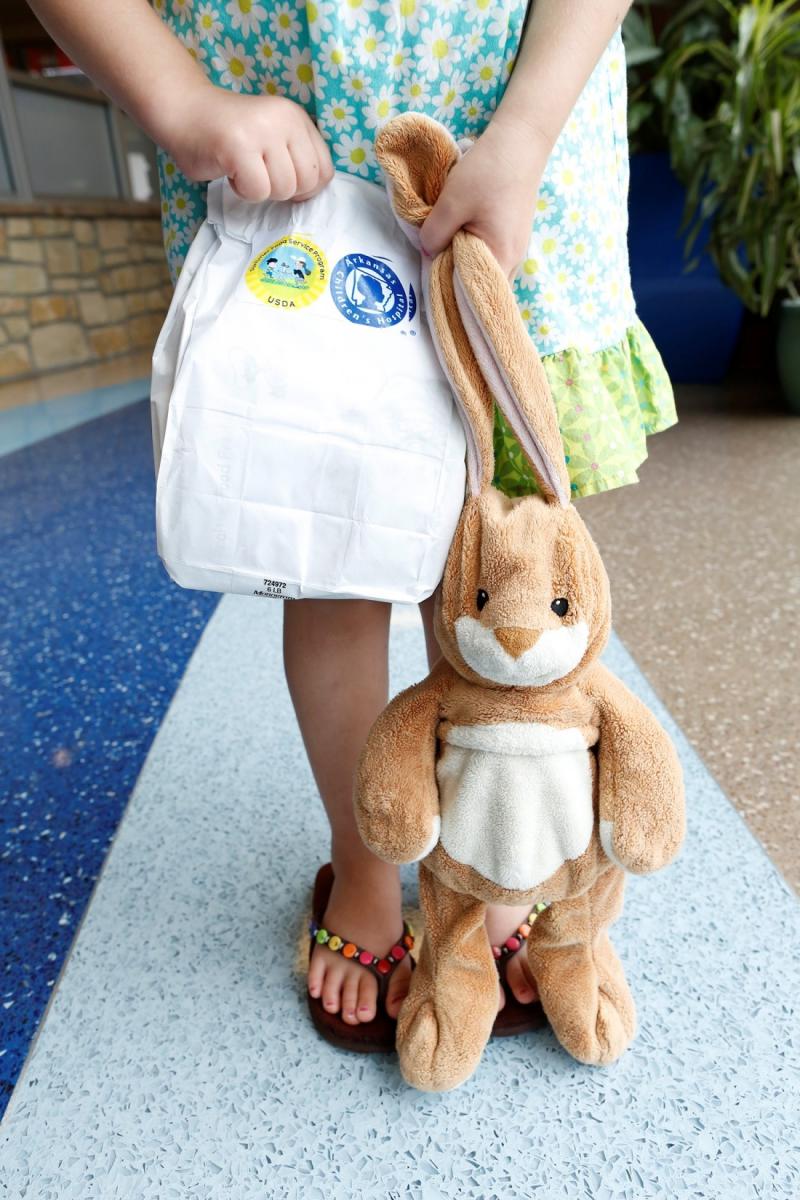 Every day, more than 250 children receive a free lunch at Arkansas Chrildren's Hospital since the state's only pediatric medical center started offering the meals through the Summer Food Service Program in June.
In 2013, Arkansas Children's Hospital started participating in the USDA Summer Food Service Program. Between June and August, children received more than 1,700 free meals after walking through our doors. All children under 18 who visited our 29-block campus were eligible for these meals through our Nutrition Services department. We were pleased with the success last year and made the same commitment to families this summer.
We have been bowled over by how many moms, dads and grandparents have taken advantage of this benefit in 2014. In the first two weeks alone, Arkansas Children's Hospital provided 1,900 meals to hungry kids. We've averaged 250 each day. Our front-line staff works hard to create these nutritious meals for young patients and their siblings.
But filling their tummies isn't the only benefit, of course. The Summer Food Service Program is also eliminating the stress of parents who have no idea how they'll make ends meet. More than once, our staff has reached out to hug moms who are brought to tears when they learn their children will be able to have lunch or dinner -- and not be forced to skip another meal -- because of this important program. Others may arrive at our hospital in an emergency without any time to prepare and are grateful that this is one less thing to worry about in their time of crisis.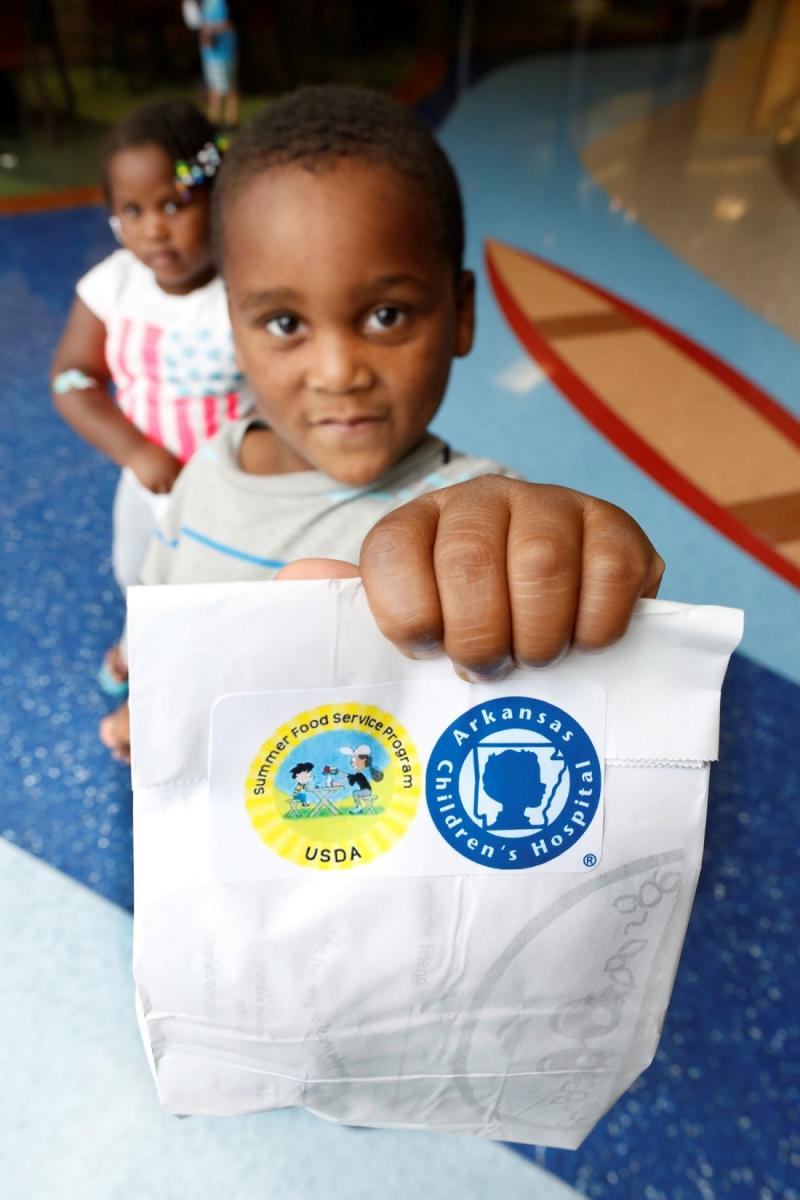 Kaven Flowers, 5, and K'Moira Jackson, 3, picked up nutritious lunches after visiting Arkansas Children's Hospital in early July.
This summer we served 11,300 meals through mid-August, but we want to do more. Now we are working to expand this offering to a year-round meal service. We want children to be eligible to receive a free meal every day between the hours of 10 a.m. and 5 p.m. Support for those meals would come through another important and effective federal program, the Child and Adult Care Food Program.
Every day I see huge grins on the faces of children leaving the cafe where they receive their Summer Food Service meals. To all of us who have worked so hard to give them better chances for good health and nutrition, there could be no better benefit than that.