Farm-to-School and School Nutrition Programs: Dedicated to Serving Healthy Fresh Food
Farm to School (F2S) means different things to different people depending on where you live in the country. In Delaware, utilizing F2S to source local produce allows Laurel School District to meet the fruit and vegetable requirements of the new meal pattern outlined by federal guidelines for school meals. With a little creativity, we found these guidelines can be met with this valuable resource.
Delaware's Farm to School Program unifies 19 school districts and assists all schools in purchasing local products. F2S is an economic benefit to Delaware farmers, as well as its economy and agricultural industry.
We take advantage of unique opportunities to incorporate local produce into our school menus. Delaware strawberry growers are part of our farm to school efforts and provide this sweet fruit for us to celebrate the state's Strawberry Week held during the third week of May.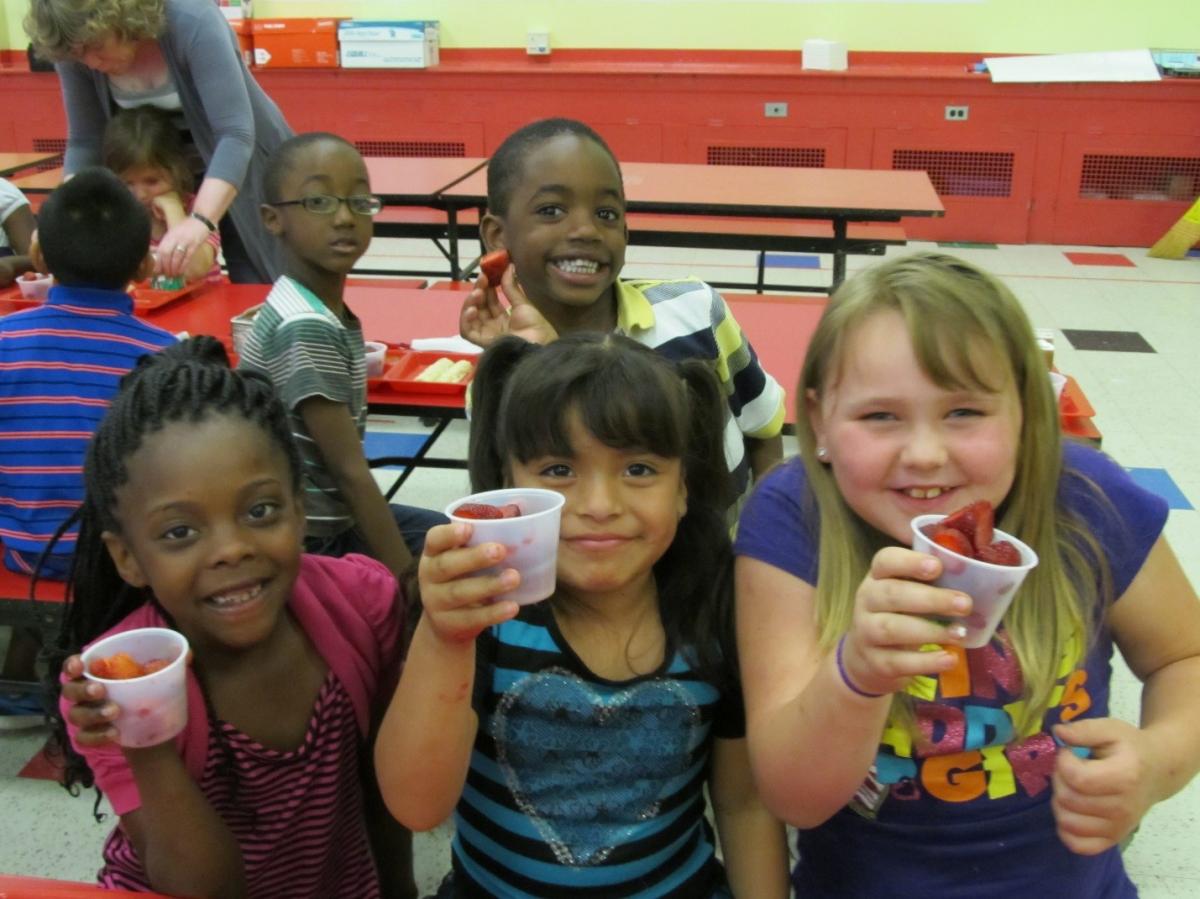 Dunbar Elementary School students enjoying fresh, local strawberries during Delaware's Strawberry week.
Laurel School District partnered with Nemours Health and Prevention Services' Food of the Month Program and held asparagus taste tests during a meal service. The goal was to introduce students to a new locally sourced vegetable and get their input on how it was prepared and served. Local asparagus was roasted with olive oil, sea salt and fresh garlic. Raw asparagus was placed on dining tables so students could compare the raw form to the cooked form. Even though one student thought the asparagus was a string bean, he tried it and loved it!
Many Delaware schools extend the National School Lunch Program or offer the Summer Food Service Program (SFSP). The summer is the prime growing season in Delaware, so students are exposed to a wide assortment of local produce, including sweet corn, watermelon, cantaloupe, honeydew, tomatoes, onions, potatoes, cucumbers, and a variety of squash.
One SFSP site celebrated local sweet corn. It was steamed and served in the husk so students would know that corn doesn't come from a bag or a can! It was the very first time in our district that staff prepared or served fresh corn, and it was a success. One teacher commented that she had never seen anything like this in the 30 years she has taught in Laurel.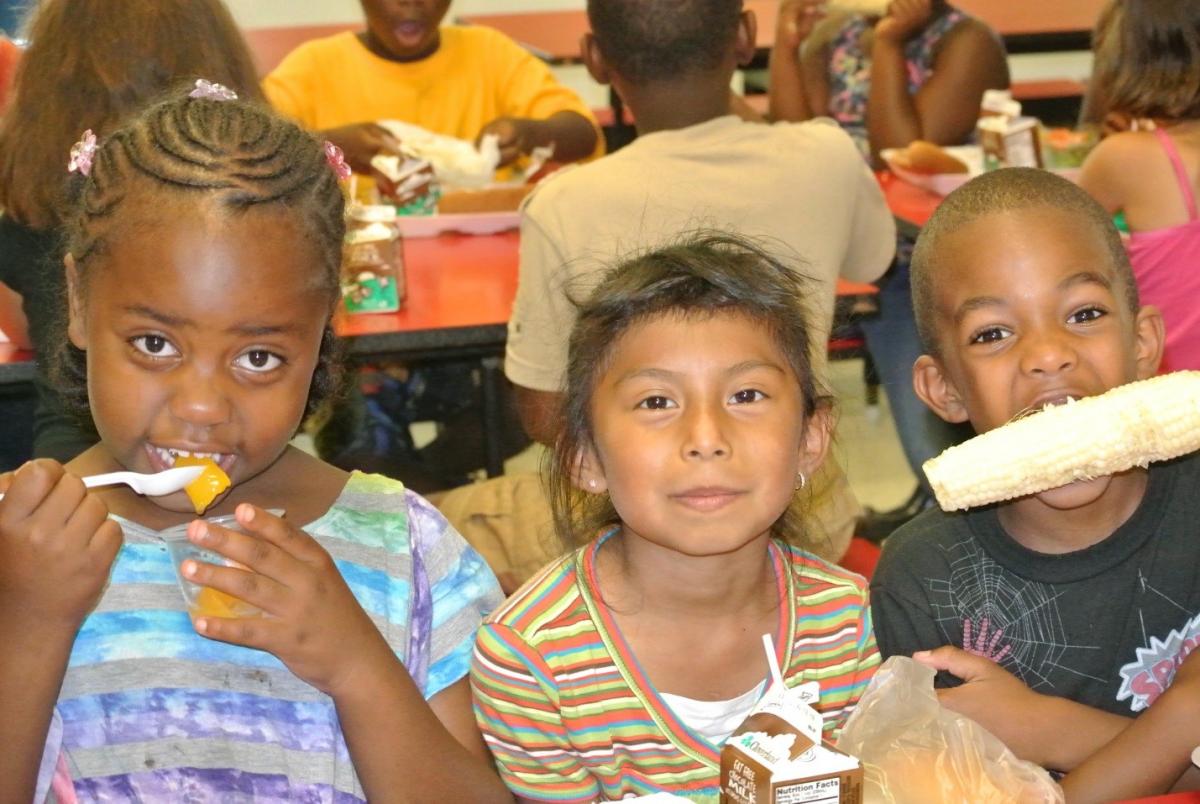 Laurel School District Summer Foodservice Program youth celebrating Sweet Corn Day from C & S Farms, Laurel, Delaware, July 9, 2014.
From the time students returned to school in August until late November, there is a huge variety of local produce served, such as melons, peaches, nectarines, squash, eggplant, radishes, zucchini, peppers, string beans, broccoli, cabbage, kale lima beans, potatoes, carrots and a wide variety of apples.
The Laurel School District looks forward to celebrating Watermelon Wednesdays in September when fresh local Laurel watermelon will be served. The Mar-Del Watermelon Association's queen will visit to promote the health benefits of watermelon.
Increasing F2S opportunities is an ongoing process and beneficial to all who participate. Our students get access to the most nutritious foods possible and school nutrition dollars stay in our state which helps our local economy.
Everyone wins with F2S!