Ask the First Lady: Vine Q&A on the White House Garden & Let's Move!
Ed. Note: This is a cross post from the blog of whitehouse.gov. You can find the original post here.
Next week, the First Lady will welcome students and chefs from the around the country to the White House for the annual fall Kitchen Garden harvest. The White House garden was planted in 2009 and inspired the First Lady's Let's Move! initiative to help kids and families lead healthier lives.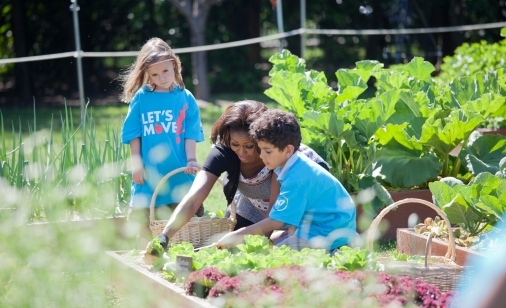 And before the First Lady gets her hands dirty in the garden, she's going to answer your questions on Vine, an app for creating and sharing 6 seconds or less videos (not to be confused with the kind you'd find in the garden).
Here's how you can join:
Record a 6 second video with your question about healthy eating, home cooking, gardening, and all things Let's Move!
Post your video on Vine with #AskTheFirstLady, and you can share it on Twitter too.
Follow along on Tuesday, October 14th to see if the First Lady answered your question.
Whether you're a teacher, student, parent, garden enthusiast or aspiring chef — the First Lady wants to hear from you and answer your questions!