New CDC Water Toolkit Helps Child Care Providers Make Water the Healthier Choice
While summer days are over, the heat is sticking around and water is necessary for kids of all ages. In September 2013, First Lady Michelle Obama and the Partnership for a Healthier America announced PHA's campaign called "Drink Up" to encourage water consumption. Since the launch of the Drink Up initiative, more than 60 companies and organizations including various water and retail companies have joined the movement and encouraged others.
What children drink can have a major effect on how many calories they consume. Water can be used to quench children's thirst in between meals, without adding extra calories to their diets. In child care settings, it is also important to make sure water is available inside and outside while children play, learn, and grow!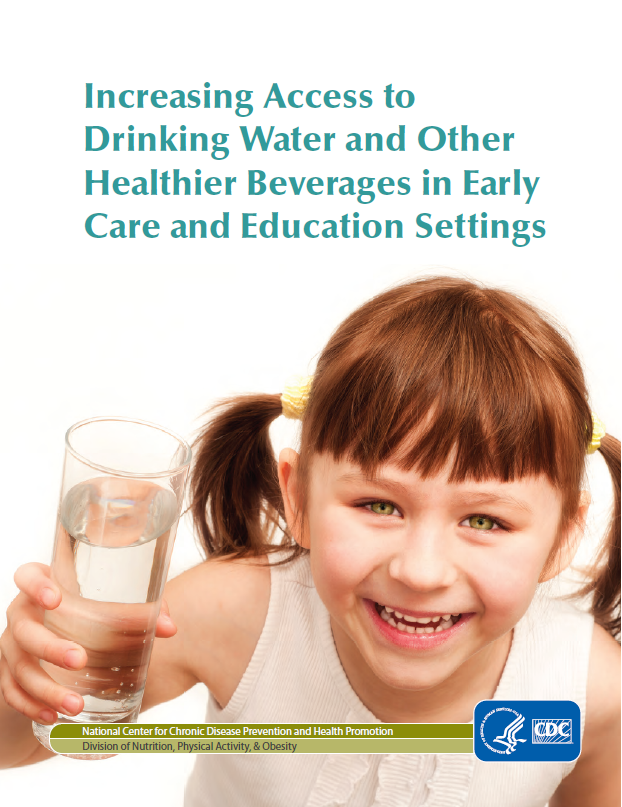 The Centers for Disease Control & Prevention has just released a new water toolkit, Increasing Access to Drinking Water and Other Healthier Beverages in Early Care and Education Settings, to help early education child care centers and family child care homes make water the healthier choice for children. This toolkit gives information on how to ensure access to free drinking water during the day in these child care settings. The easy-to-use guide provides needs assessment tools, implementation strategies, and resources for promoting water and other healthier beverages.
By providing water to children instead of sugar-sweetened beverages, early child care and education (ECE) providers can help children reduce their intake of added sugars and extra calories. Water also hydrates children's growing bodies.
ECE facility directors, teachers, and staff can use this guide to:
Promote water as a healthier beverage choice.
Meet Child and Adult Care Food Program (CACFP) and state requirements to provide drinking water to children throughout the day.
Help make free drinking water and healthier beverages available while remaining in compliance with CACFP regulations.
Let's Move! Child Care also reminds us of the importance of giving children just plain old water and encouraging them to drink up!