Getting in Tune with Nutrition and Physical Activity
Just for fun, try singing the following words to the tune of "Twinkle, Twinkle Little Star":
Carrots, peas, and broccoli,

vegetables are good for me.
Songs like "The Vegetable Song" are just one of the many creative ways EatPlayGrow™'s action-packed curriculum helps children aged 2 to 5 years learn about nutrition and physical activity.
EatPlayGrow™'s focus on this age group grew out of the Children's Museum of Manhattan (CMOM) and National Institutes of Health's (NIH) We Can! program's recognition of the importance of early childhood health education. In fact, a recent study published in The New England Journal of Medicine found that children who enter kindergarten overweight are far more likely to become obese than their normal-weight peers.
EatPlayGrow™ combines the most up-to-date science from the NIH with CMOM's creative educational approach. It is an ideal program for childcare centers, faith-based organizations, museums, libraries, and many other community locations. The lesson plans in the program include fun art projects, games, songs, and physical activities that teach kids and their parents how to eat healthy and stay active. The lesson plans are available in both English and Spanish.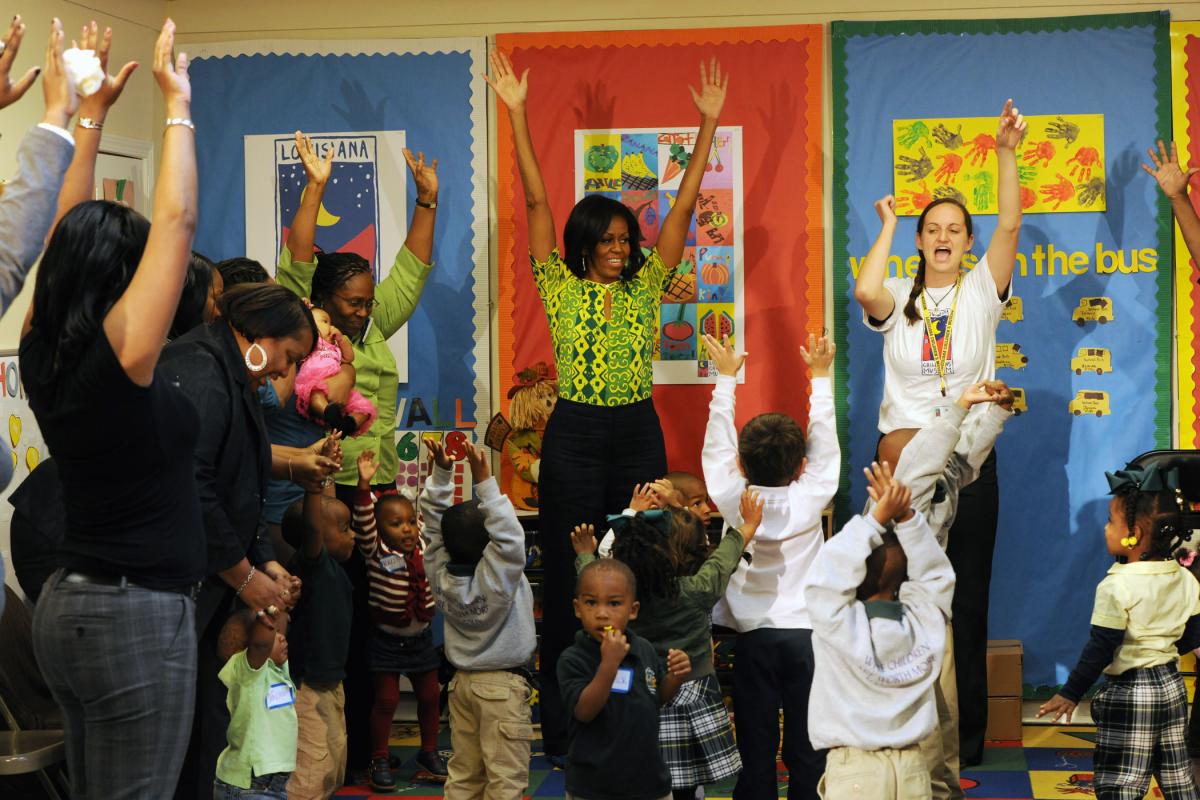 First Lady, Michelle Obama joins children in a song and dance number from EatPlayGrow! at the Royal Castle Child Development Center in New Orleans, La. Nov. 2, 2011
As Institute of Museum and Library Services Director Susan Hildreth describes it, "CMOM is using museum expertise in hands-on learning to connect with diverse communities across America. EatPlayGrow™ will give community leaders and institutions the tools they need to keep our kids healthy."
This fall, Let's Move! Faith & Communities, along with Let's Move! Child Care and Let's Move! Museums & Gardens, will host a webinar on how community and faith leaders can bring this exciting new curriculum to their communities and congregations!
Monday, September 15, 12-1:30 p.m. EDT. Click here to register.
We hope that you will join us for what promises to be fun- and fact-filled presentation!