Veggie Spaghetti with Alabama Gulf Shrimp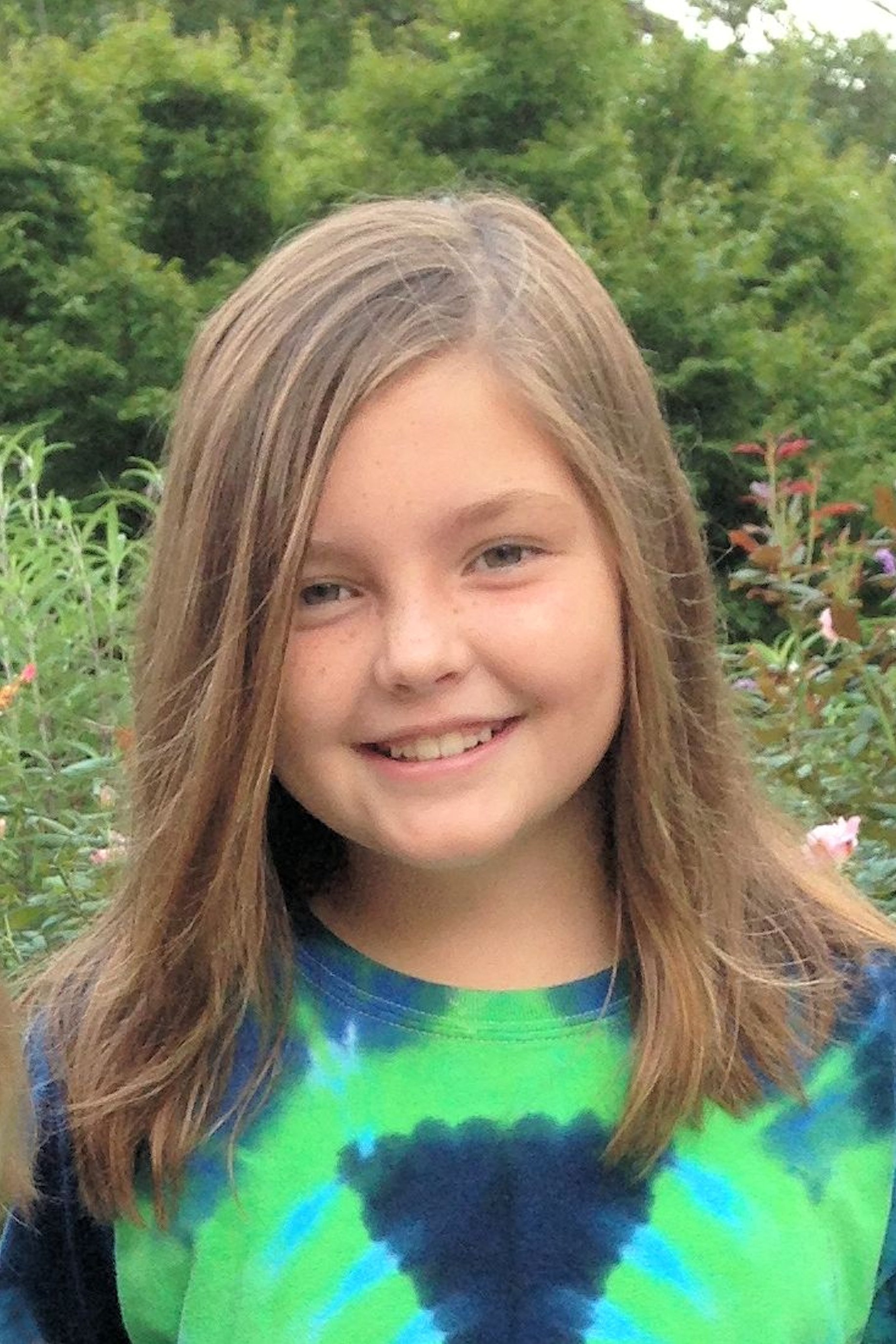 "I watch cooking shows on the Food Network. The show Chopped is all about how to create a dish out of different ingredients," says 10-year-old Jane. "For this recipe, I tried to think that way about ingredients that I love--tomatoes, kale, and pasta. I basically tried to replace a traditional meat spaghetti dish with vegetables. For the pasta, I used spaghetti squash. It's fun to scrape it into the bowl, and it looks like a science experiment! From there, I knew that fresh flavor plus healthy Alabama Gulf shrimp as a healthy protein would be perfect. My secret ingredient is the dried red pepper." - Jane Battle, age 10, Alabama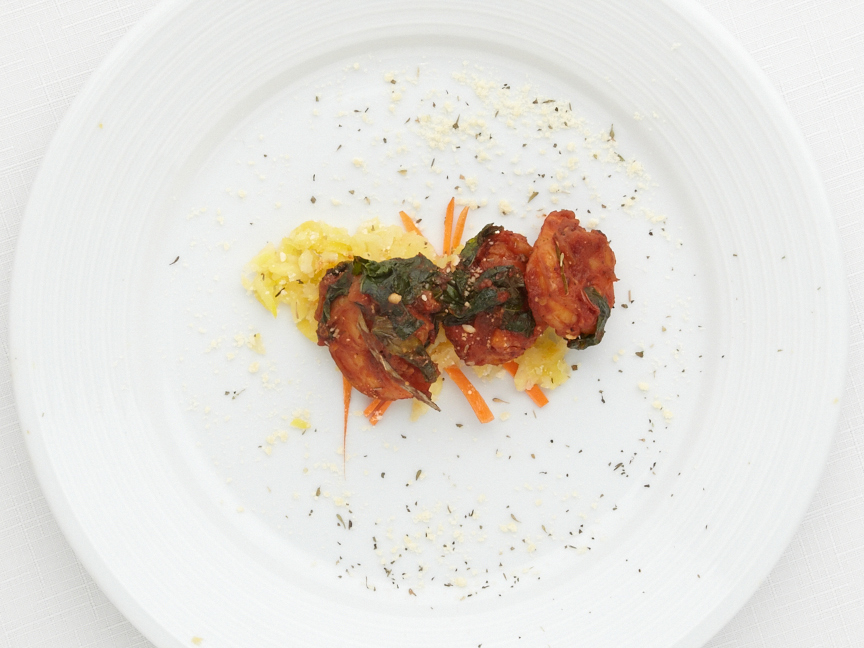 Makes 4 servings
Ingredients:
1 large (or 2 small) spaghetti squash
1 tablespoon olive oil
1 yellow onion, peeled and chopped
6 cloves garlic, peeled and finely chopped
4 tomatoes, coarsely chopped
1 teaspoon sugar
1 teaspoon coarse sea or kosher salt
12 fresh basil leaves, cut into thin strips
8 dried whole chiles de árbol
24 large raw Alabama Gulf shrimp, peeled and deveined
2 ½ cups kale, chopped
Preparation:
Pierce the squash with a large-pronged fork in several spots. Microwave the squash on high for 15 minutes, or until it feels soft to the touch. Let cool for 5 minutes. Cut the squash in half lengthwise; remove and discard seeds. With a fork, scrape spaghetti squash into a bowl and set aside.
In a large sauté pan, warm the oil on medium heat. Add the onion and garlic and sauté until the onions are clear and the garlic is slightly browned, about 6 minutes. Add tomatoes, sugar, and salt. Cover with a lid and cook for 10 minutes. Turn the heat to low, add the basil and chiles, and continue cooking for 8 to 10 minutes. Add shrimp, increase the heat to medium, and cook for 5 minutes. Add kale on top of the sauce mixture, cover the pan, and cook for 5 more minutes. The shrimp should be pink and the kale wilted.
Place 1 ½ cups of the cooked spaghetti squash on the plate and top with the tomato/shrimp sauce.
167 calories; 5g fat; 24g carbohydrates; 10g protein
More information about the Kids' State Dinner: