Tennessee Tabouli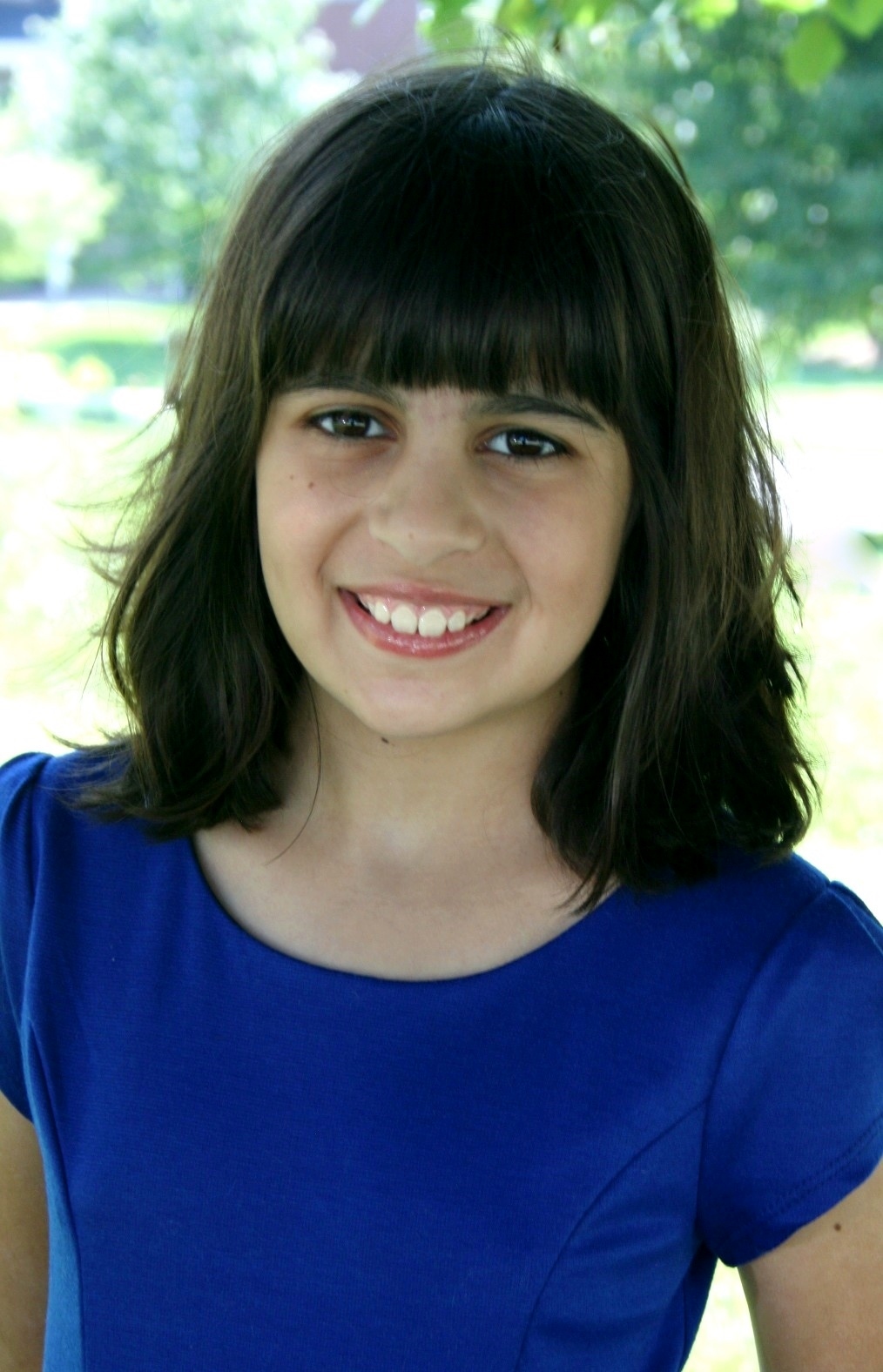 "I live in a three-generation home, and I love watching my grandma and mom cook," says Lily. "I've learned so much from them about using fresh ingredients. We grow our own herbs and some fruits and veggies too. I call this dish Tennessee Tabbouleh because it's a Mediterranean recipe. I added my own twist by using whole-wheat couscous instead of cracked wheat because it's easier to find in the grocery store and has lots of good-for-you protein and fiber." - Lily Sahihi, age 9, Tennessee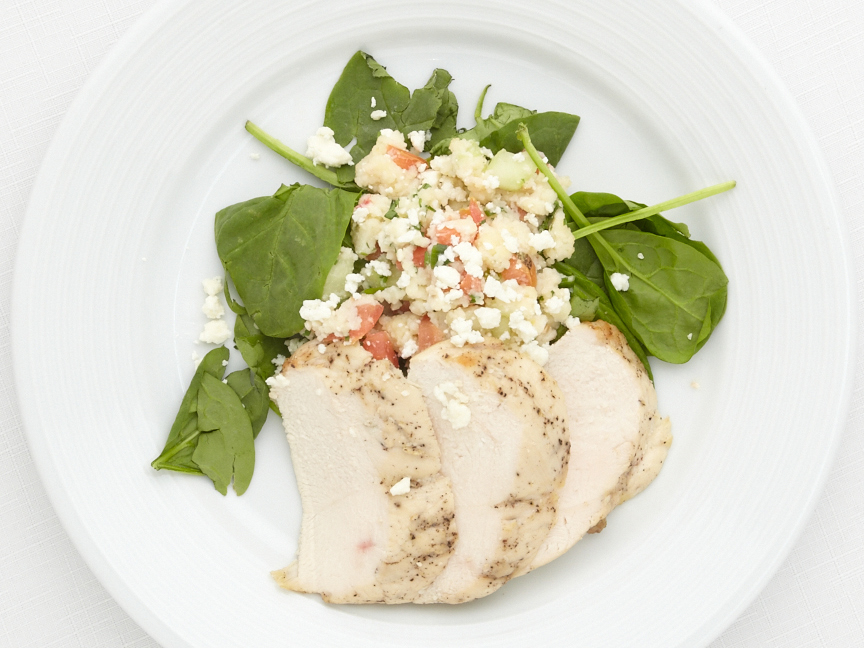 Makes 4 servings
Ingredients:
For the Couscous:
1 teaspoon olive oil
¼ teaspoon salt
1 cup whole-wheat couscous
For the Tabbouleh:
Juice of 3 lemons
2 tablespoons olive oil
½ teaspoon salt
2 cups cherry tomatoes, halved
3 small or 1 large cucumber, chopped
2 scallions, sliced thin
1 bunch parsley, stems removed and chopped
1 large dark green leafy lettuce
2 boneless skinless chicken breasts, cooked and sliced into strips
¼ cup low-fat feta cheese
Preparation:
In a medium pot, bring 1 cup water, olive oil and salt to a boil on moderate heat. Remove from the heat, stir in the couscous, cover, and let it sit for 5 minutes. Fluff with a fork and pour into a large serving bowl to cool.
In a medium bowl, whisk together the lemon juice, olive oil, and salt and set it aside. Add the cherry tomatoes, cucumber, scallions, and parsley to the couscous. Drizzle the dressing on top and toss. Lay a large lettuce leaf or two smaller ones on each plate. Divide the tabbouleh, top with chicken and feta.
445 calories; 14g fat; 41g carbohydrates; 34g protein
More information about the Kids' State Dinner:
Check out the other winning 2014 Kids' State Dinner Recipes here.
Learn more about Kids' State Dinner here.