Tangy Veggy Springetty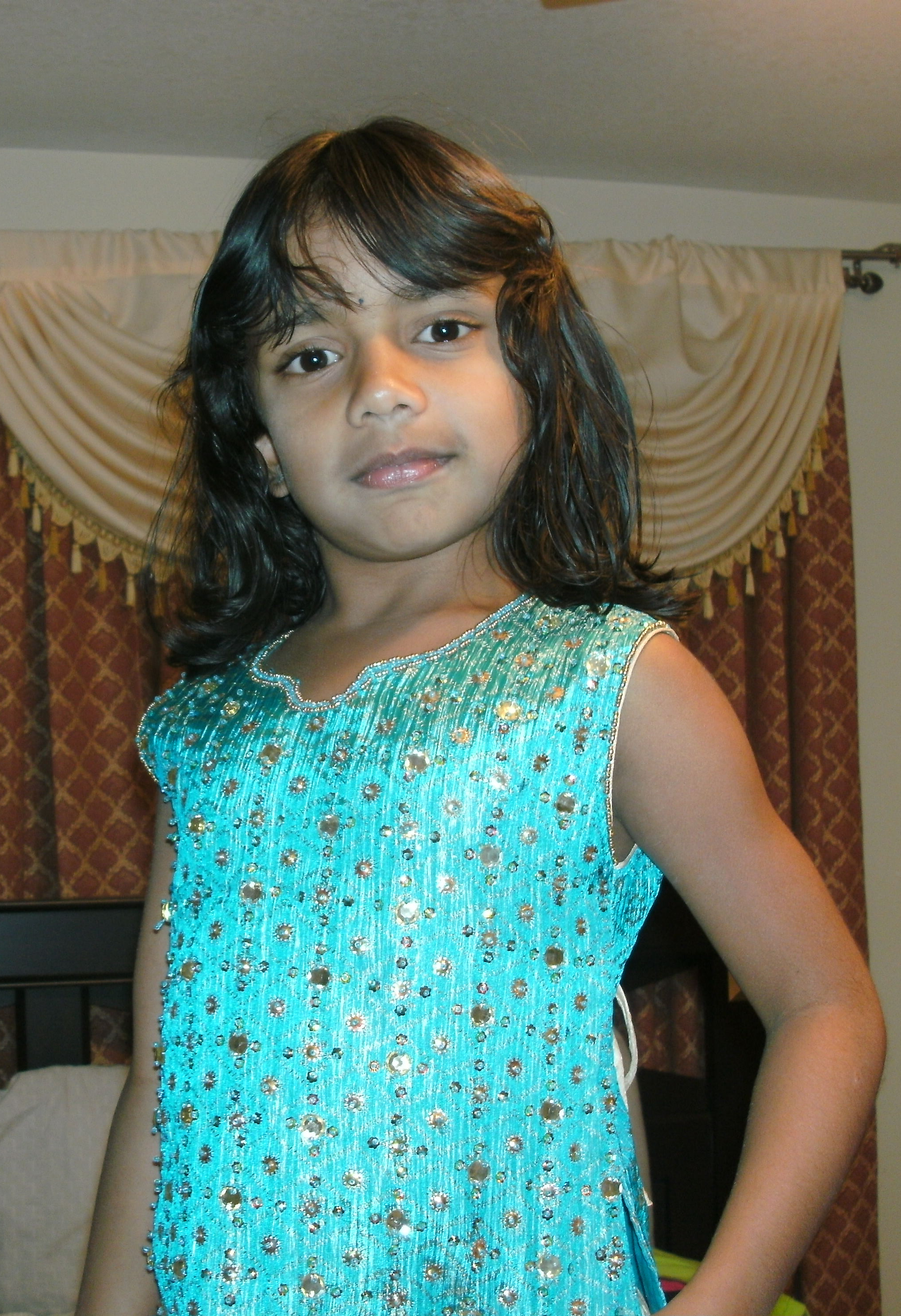 "I love to help my dad grow vegetable and fruits in our home garden, and I love to help my mom use those veggies in different ways with our cooking," recounts Jasmy. "My favorite dish is this spaghetti with lots of vegetables and shrimp cooked in lemony sauce. I like to eat this with fresh fruit or a fruit smoothie." - Jasmy Mavilla, age 8, Kansas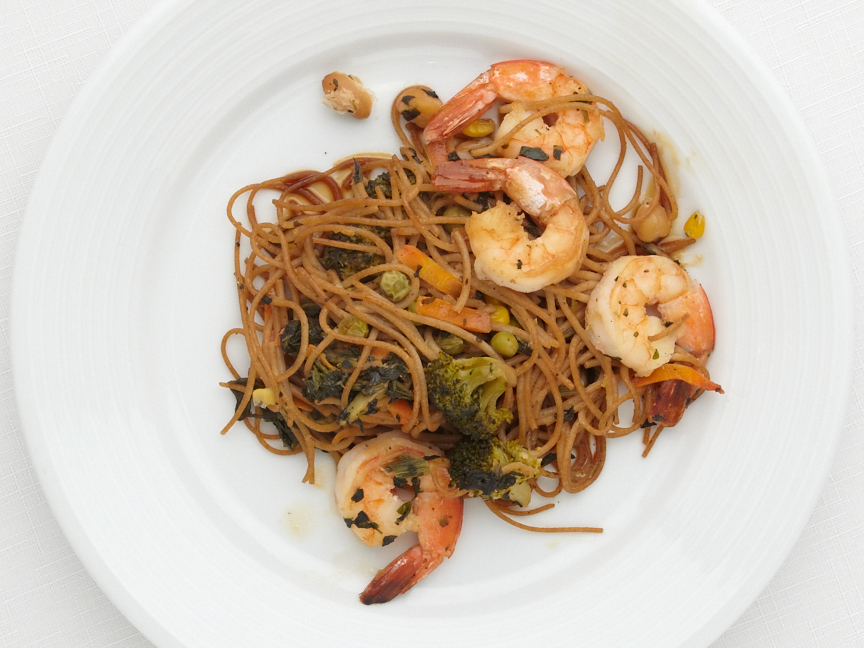 Makes 4 to 6 servings
Ingredients:
For the Pasta:
1 pound whole-wheat spaghetti or angel hair pasta
3 cups fresh or frozen mixed vegetables
Parmesan cheese, for garnish
For the Sauce:
2 tablespoons olive oil
1 pound of 20 count shrimp, peeled and deveined
1 tablespoon minced garlic
Salt and pepper to taste
½ cup fresh lemon juice (from about 2 lemons)
½ teaspoon white wine vinegar, optional
1 tablespoon lemon zest, optional
1 cup canned garbanzo beans, optional
Preparation:
Bring a large pot of salted water to a boil. Add the pasta and cook until almost al dente, about 6 minutes. Add in the vegetables and cook about 3 minutes more. Drain, reserving 1 cup of the cooking liquid.
In a large sauté pan, warm the olive oil over medium heat. When the oil is hot add the shrimp and cook until the shrimp are pink, about 4 minutes. Add the garlic and season with salt and pepper. Transfer the shrimp to a separate bowl. Turn the heat to low and add lemon juice, white wine vinegar, and reserved cooking liquid (1/4 cup at a time). Whisk until the sauce is well mixed and reduced by one third.
Add the pasta to the pan along with the shrimp, lemon zest, and garbanzos, if using, and mix to combine. Serve with Parmesan.
467 calories; 10g fat; 43g carbohydrates; 32g protein
More information about the Kids' State Dinner:
Check out the other winning 2014 Kids' State Dinner Recipes here.
Learn more about Kids' State Dinner here.