Sunrise Tuscan Chicken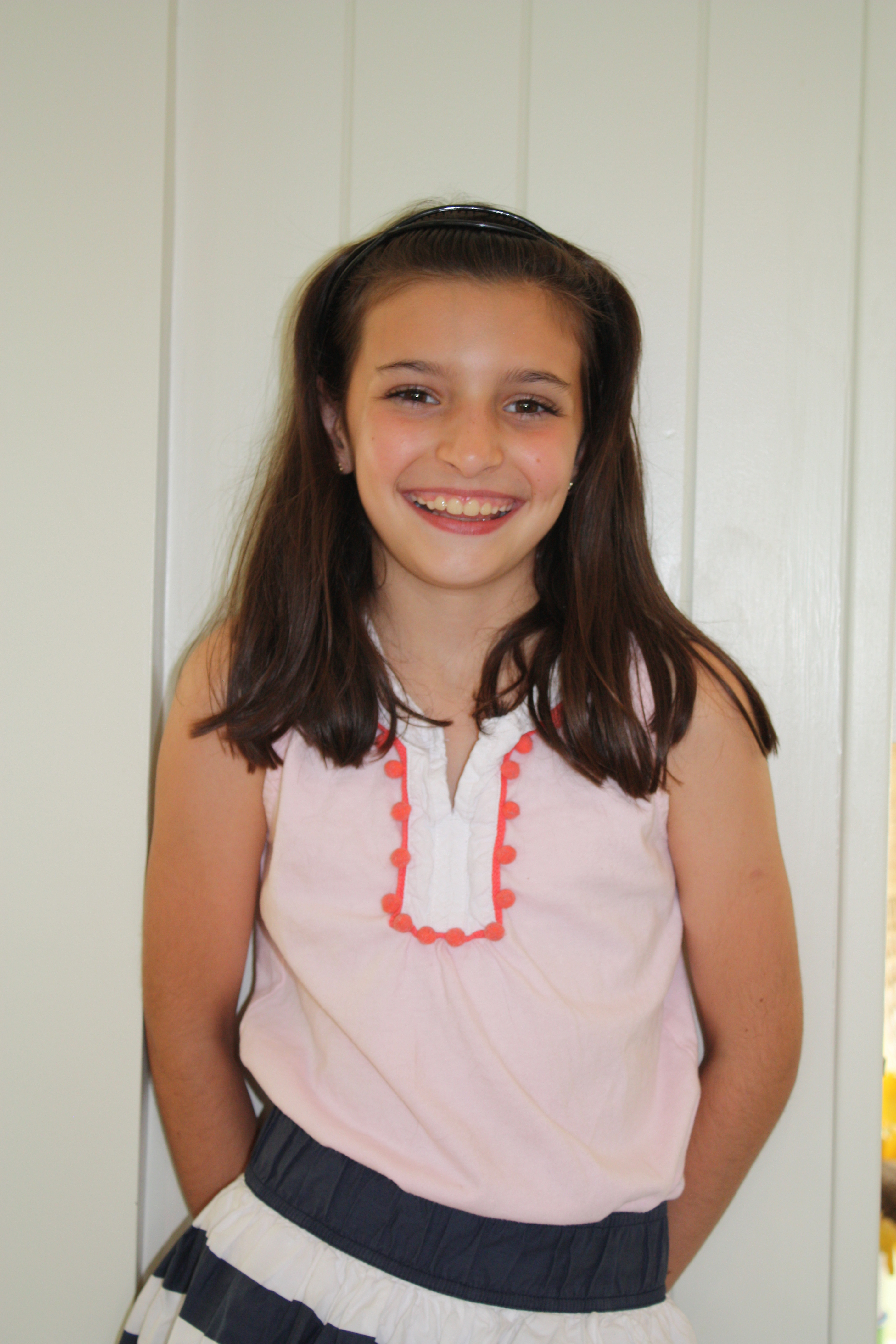 "I came up with my recipe because I love Italian food, and wanted to share my recipe with everyone!" says Abigail. "I love fresh ingredients, especially in the summertime, going to the farmers' market with my mom to shop. I have included my 'sunshine' in the recipe, and it is a tangerine with fresh strawberries. I also included a lean protein, whole grain pasta, spinach as my vegetable." - Abigail Cornwell, age 9, Ohio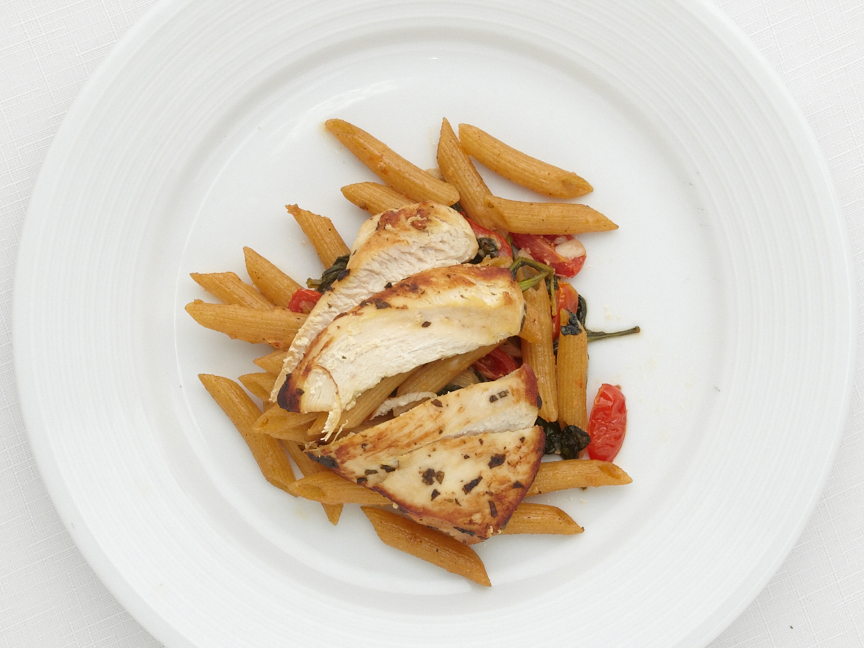 Makes 8 servings
Ingredients:
For Chicken:
2 tablespoons olive oil
1 pound skinless, boneless chicken breasts
Handful fresh basil leaves
Juice of 1 lemon
For Pasta & Sauce:
1 pound whole-wheat penne pasta
3 tablespoons olive oil
2 minced garlic cloves
2½ cups low-sodium chicken broth
1 pint cherry tomatoes, halved
1 lemon, thinly sliced
3 cups fresh spinach, stems removed
½ teaspoon salt
½ teaspoon pepper
⅓ cup grated Parmesan cheese
For Sunrise:
3 tangelos, halved
6 large strawberries, sliced
Preparation:
Place chicken in a large plastic resealable bag. Add basil, lemon juice, and olive oil. Place in the refrigerator for 20 minutes to marinate.
In a large sauté pan, warm the olive oil over moderate heat. Add the chicken and cook, stirring often, for 10 minutes, or until fully cooked. Set aside, let cool, and then slice.
In the meantime, bring a large pot of water to a boil, and cook pasta until al dente, about 8 minutes. Drain and set aside.
In a large sauté pan on medium-low heat, warm the remaining tablespoon of olive oil. Add the garlic and cook for 2 minutes. Add the chicken broth, cherry tomatoes, lemon, spinach, and salt and pepper and cook for 5 minutes or until the broth is reduced by half. Add the pasta and stir. Serve pasta with sliced chicken and a sprinkle of Parmesan cheese. Place the tangelo on the plate, face up, and add strawberry slices around to create the sun!
468 calories; 17g fat; 39g carbohydrates; 24g protein
More information about the Kids' State Dinner:
Check out the other winning 2014 Kids' State Dinner Recipes here.
Learn more about Kids' State Dinner here.