Shrimp Tacos with Watermelon Jicama Salad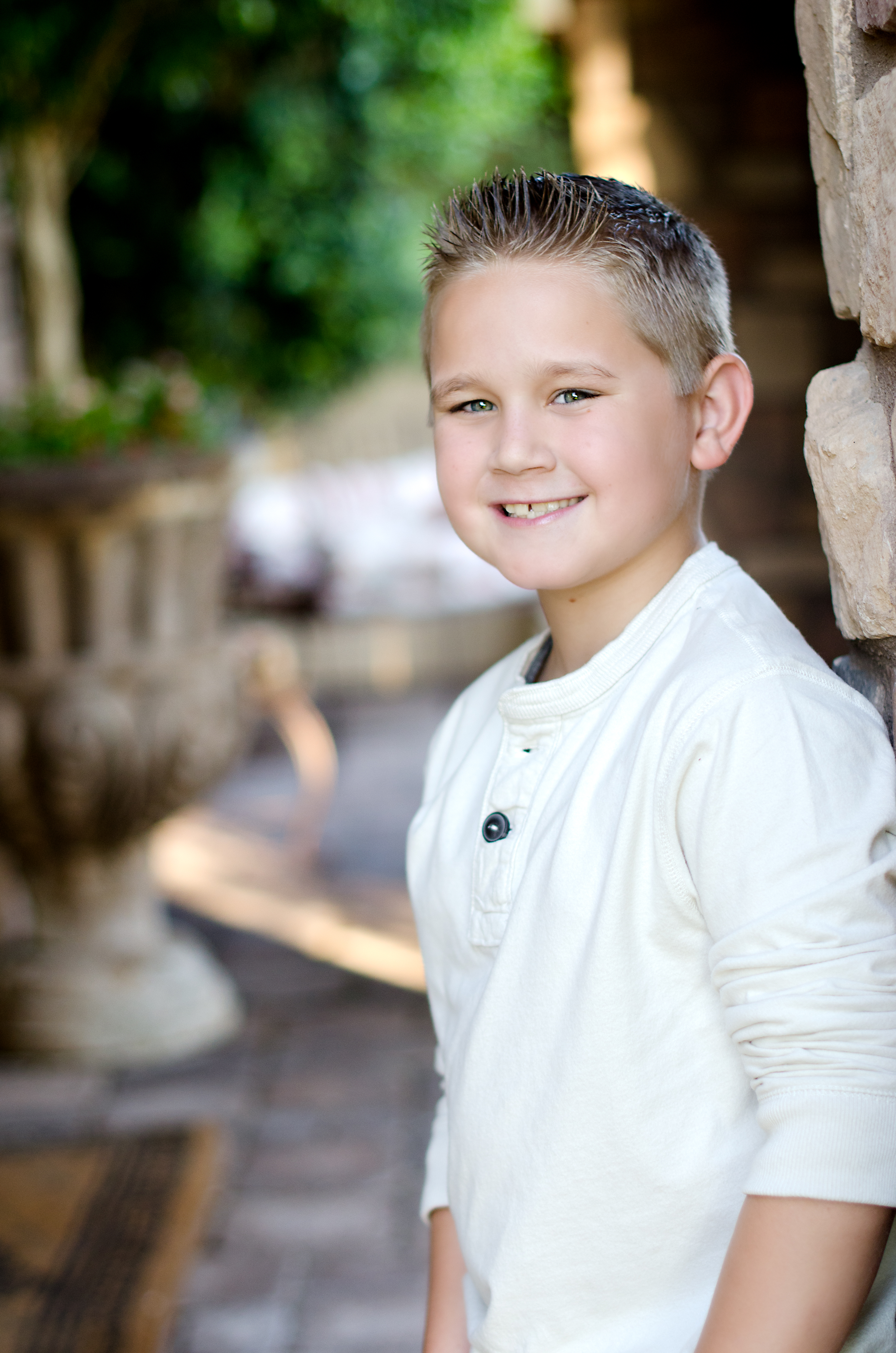 "My mom and dad own a small Mexican food restaurant, so I always go in the kitchen and try to make something new with the ingredients we have," says Cody. "This is a great dish since I live in Arizona, because it is not only delicious and healthy but also very refreshing on warm summer days." - Cody Vasquez, age 11, Arizona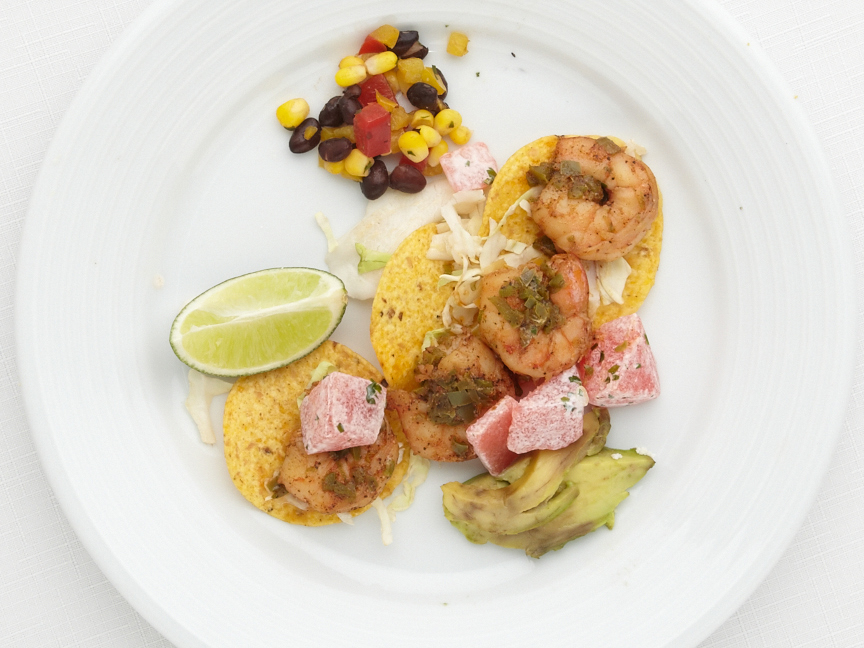 Makes 4 to 6 servings
Ingredients:
For the Watermelon Jicama Salad:
1 small seedless watermelon, chopped
½ cup jicama, peeled and julienned
¼ cup chopped cilantro
½ fresh jalapeño, de-seeded and finely diced
Juice from 1 lime
For the Shrimp Tacos:
2 tablespoons finely diced pickled jalapeños
1 cup plain Greek yogurt
½ pound shrimp, peeled and deveined
Salt and pepper, to taste
Red chili powder, to taste
Ground cumin, to taste
¼ cup extra virgin olive oil
1 dozen 5-inch white corn tortillas
2 cups shredded cabbage
1 avocado, sliced
1 lime, quartered
Salsa, optional
Preparation:
In a small bowl, combine the pickled jalapeños with the plain Greek yogurt. Place in the refrigerator.
To make the Watermelon Jicama Salad: In a large bowl, mix all the ingredients.
In a large bowl, lightly season the shrimp with salt, pepper, red chili powder, and cumin. In a medium sauté pan, warm the olive oil. Add the shrimp and cook until pink and lightly browned, 6 to 8 minutes. Warm the tortillas on a grill, in a pan, or in the microwave.
Place three shrimp in the tortilla and top with a drizzle of your jalapeño yogurt sauce; top with cabbage and avocado and serve with a lime wedge. Feel free to top with your favorite salsa.
382 calories; 22g fat; 35g carbohydrates; 15g protein
More information about the Kids' State Dinner:
Check out the other winning 2014 Kids' State Dinner Recipes here.
Learn more about Kids' State Dinner here.