Seafood Tacos with Lime Coleslaw and Peachy Salsa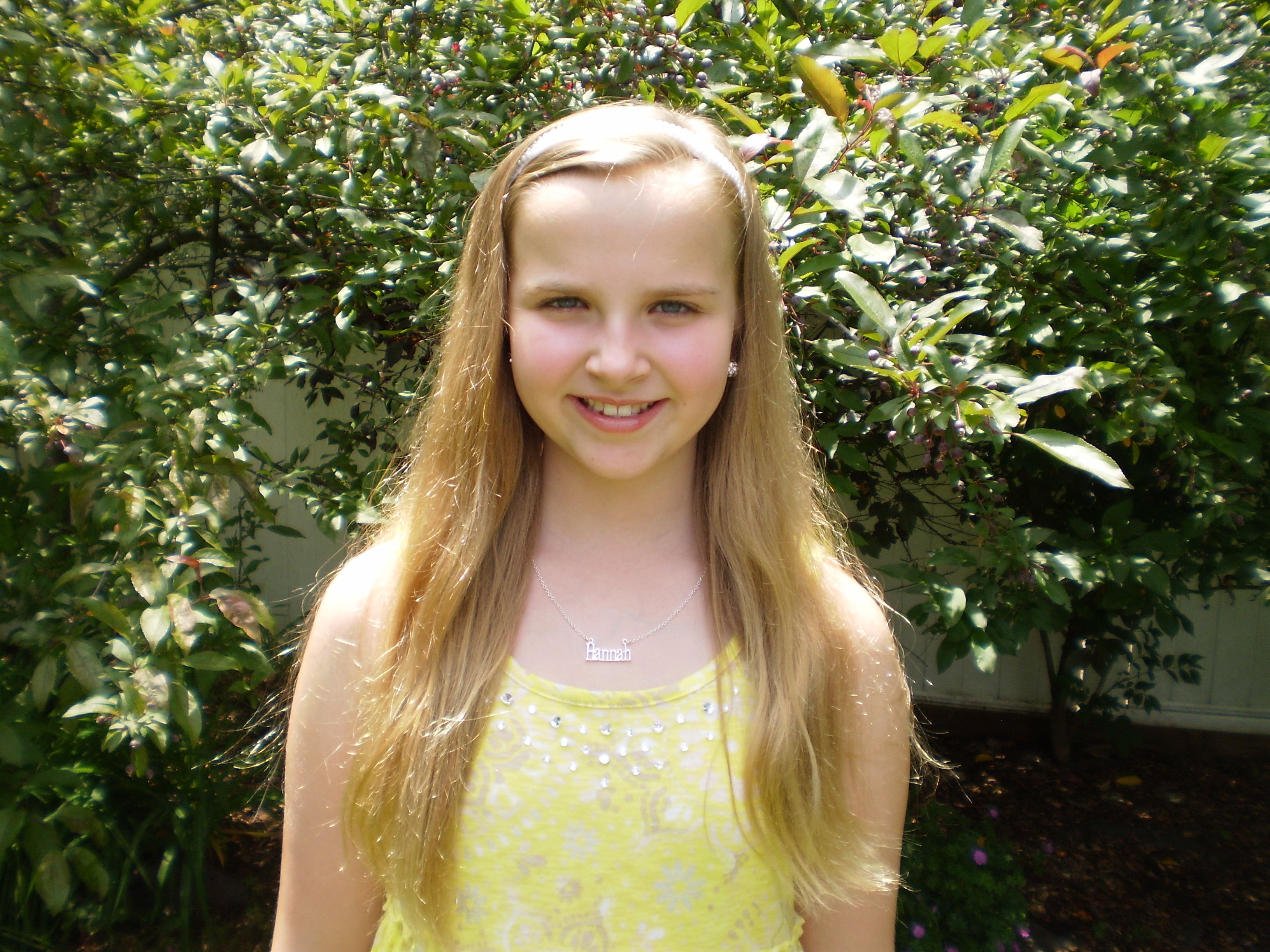 "I love to cook, and hope to one day be a chef with my own show on the Food Network called H to the F to the Hannah Foley Chef," says Hannah. "Our family really loves seafood, and we try to eat healthy. My recipe includes whole grains with a whole-wheat tortilla; lean protein with tilapia fillets and shrimp; veggies in the coleslaw, salsa, and side of grilled asparagus; and fruit with the peaches and nectarines in the salsa." - Hannah Foley, age 10, Pennsylvania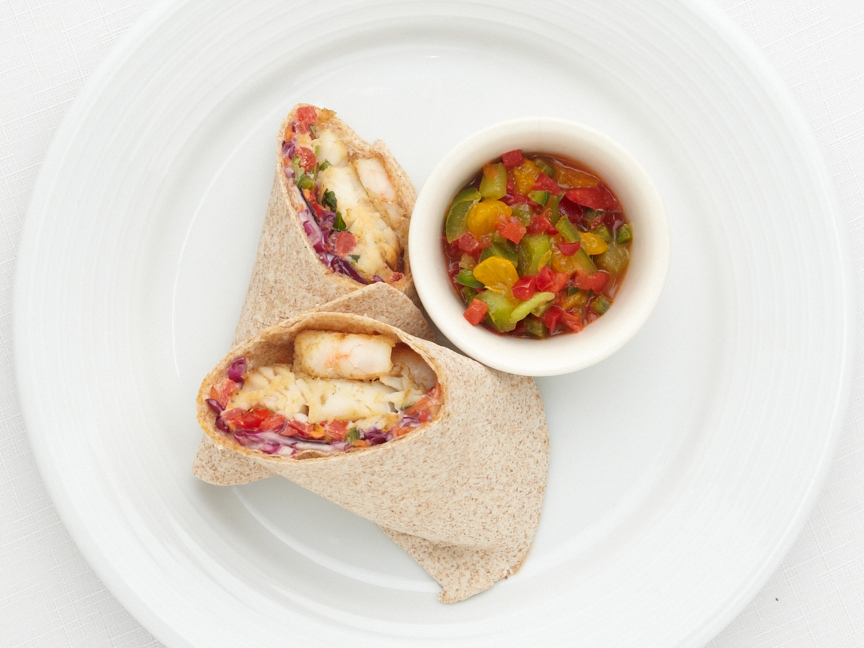 Makes 5 servings
Ingredients:
For the Fish:
5 fresh tilapia fillets
15 medium (20 count) shrimp, shelled and deveined
1 tablespoon olive oil
⅛ teaspoon garlic powder
¼ teaspoon ground cumin
3 tablespoons low-fat mayonnaise
1 teaspoon fresh lime juice
2 cups shredded cabbage and carrots
5 whole-grain tortilla shells
For the Peach Nectarine Salsa:
½ cup diced fresh peaches
¼ cup diced fresh nectarines
½ medium red sweet pepper, seeded and finely chopped
2 tablespoons thinly sliced scallions
½ jalapeño chile pepper, seeded and finely chopped
1¼ teaspoons olive oil
¼ teaspoon fresh lime zest
1¼ teaspoons fresh lime juice
1¼ teaspoons vinegar
¼ teaspoon salt
⅛ teaspoon black pepper
Preparation:
Preheat the oven to 450°F. Rinse fish and shrimp and pat dry with paper towels. Place fish and shrimp in a greased shallow baking dish. In a small bowl, combine olive oil, garlic powder, and cumin and brush mixture over both sides of fish. Bake for about 6 minutes, turn over, and bake for another 5 minutes or until the fish flakes easily with a fork. With fork, break fillets into smaller pieces and chop shrimp.
In a small bowl, combine mayonnaise and lime juice. Add cabbage/carrot mix and toss to coat.
In a small bowl, combine all salsa ingredients and mix together.
To assemble tacos, warm tortillas, wrapped in damp paper towels, in microwave for 45 seconds, and top each with a fifth of the fish, shrimp, some of the coleslaw and salsa, and grilled asparagus.
351 calories; 15g fat; 18g carbohydrates; 39g protein
More information about the Kids' State Dinner:
Check out the other winning 2014 Kids' State Dinner Recipes here.
Learn more about Kids' State Dinner here.