Quinoa Sweet Potato Boat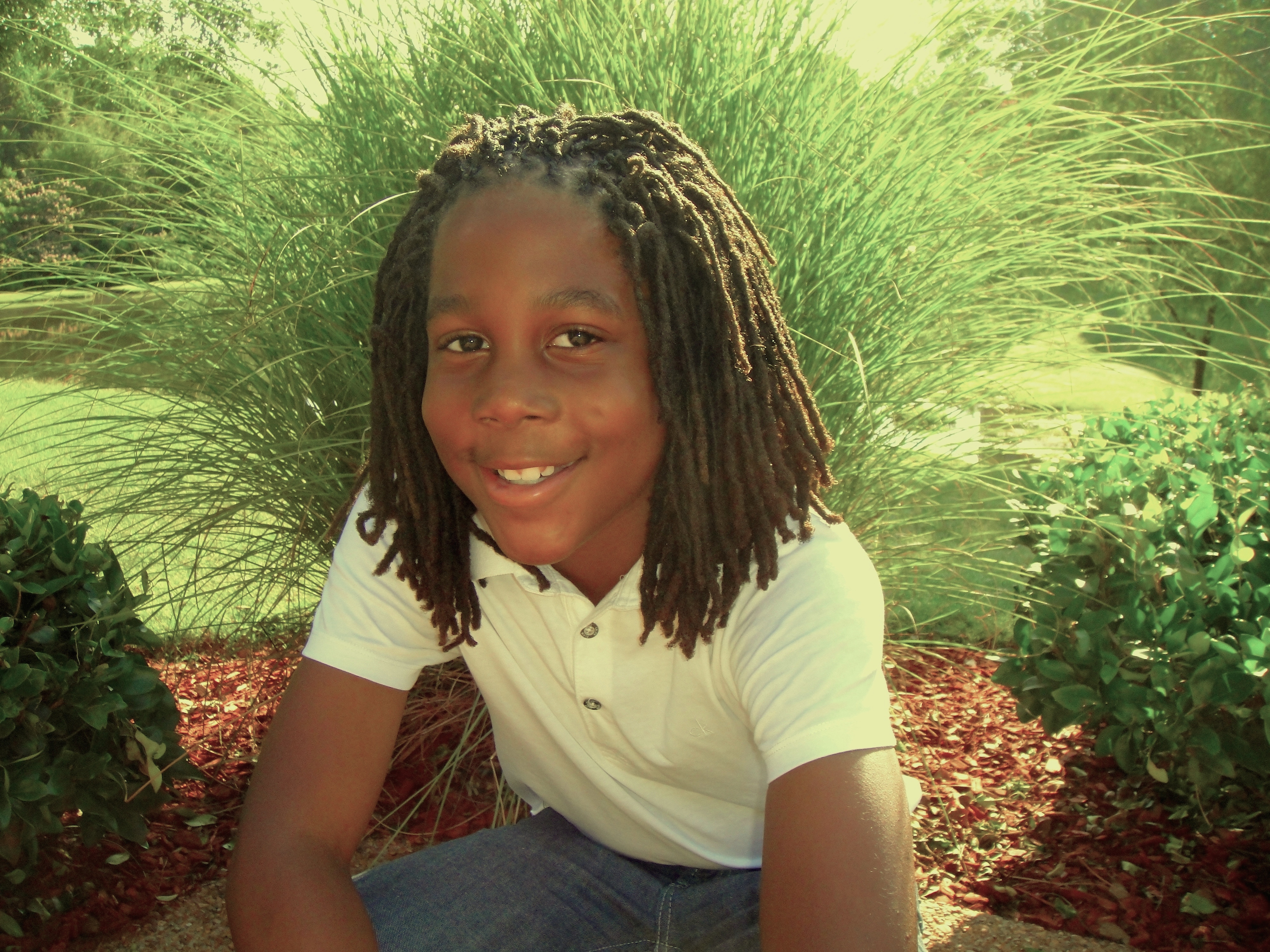 "I came up with this because my family and I decided to give up meat for Lent, but we needed protein," says Devlyn. "I studied black beans in health class along with quinoa. My mom had some sweet potatoes left over, so I thought I should experiment. And I love South American food mixed with my heritage, and I channeled that." - Devlyn Williams, age 10, Mississippi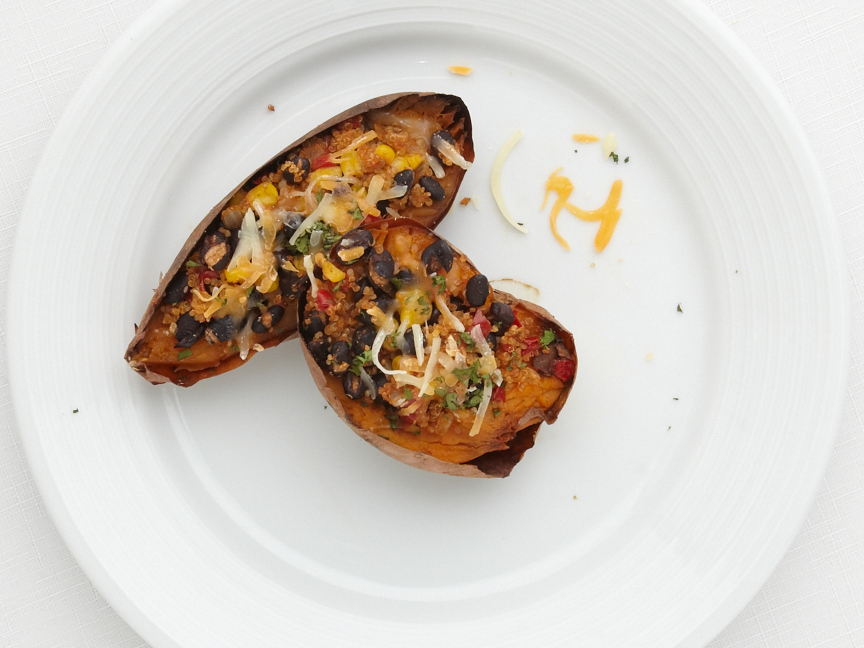 Makes 6 servings
Ingredients:
4 medium sweet potatoes, rinsed and punctured with fork
1 cup uncooked quinoa
1¾ cups low-sodium chicken broth
1 tablespoon extra virgin olive oil
1 minced garlic clove
1 (15-ounce) can black beans, drained and rinsed
1½ cups frozen corn
½ teaspoon ground cumin
½ teaspoon ground red pepper
½ teaspoon ground paprika
½ teaspoon ground coriander
⅛ teaspoon ground cayenne
2 tablespoons honey
Juice of 3 limes
1/3 cup chopped cilantro
½ cup shredded low-fat pepper Jack cheese
Low-fat sour cream, for serving
Preparation:
Preheat oven 400°F. Place sweet potatoes on a baking sheet and bake for 40 minutes, or until tender.
While potatoes bake, in a large stockpot, bring quinoa and chicken broth to a boil over high heat. Reduce heat, cover, and simmer for 15 minutes.
In a large skillet, warm the oil on medium heat. Add onion and sauté until tender, about 5 minutes. Add garlic, quinoa, black beans, corn, cumin, red pepper, paprika, coriander, cayenne, honey, lime, and 3 tablespoons of cilantro. Cook, stirring, for about 5 minutes before removing from heat.
Remove potatoes from oven and let cool. Cut potatoes in half and scoop out some of the potato in each half to make boats. Divide the quinoa among the boats and sprinkle with cheese. Place boats in oven and broil until cheese melts, about 5 minutes. Remove from oven and serve warm. Garnish with leftover cilantro and sour cream.
456 calories; 10g fat; 36g carbohydrates; 20g protein 
More information about the Kids' State Dinner:
Check out the other winning 2014 Kids' State Dinner Recipes here.
Learn more about Kids' State Dinner here.