Pan-Seared Salmon with Vegetables & Tricolor Salad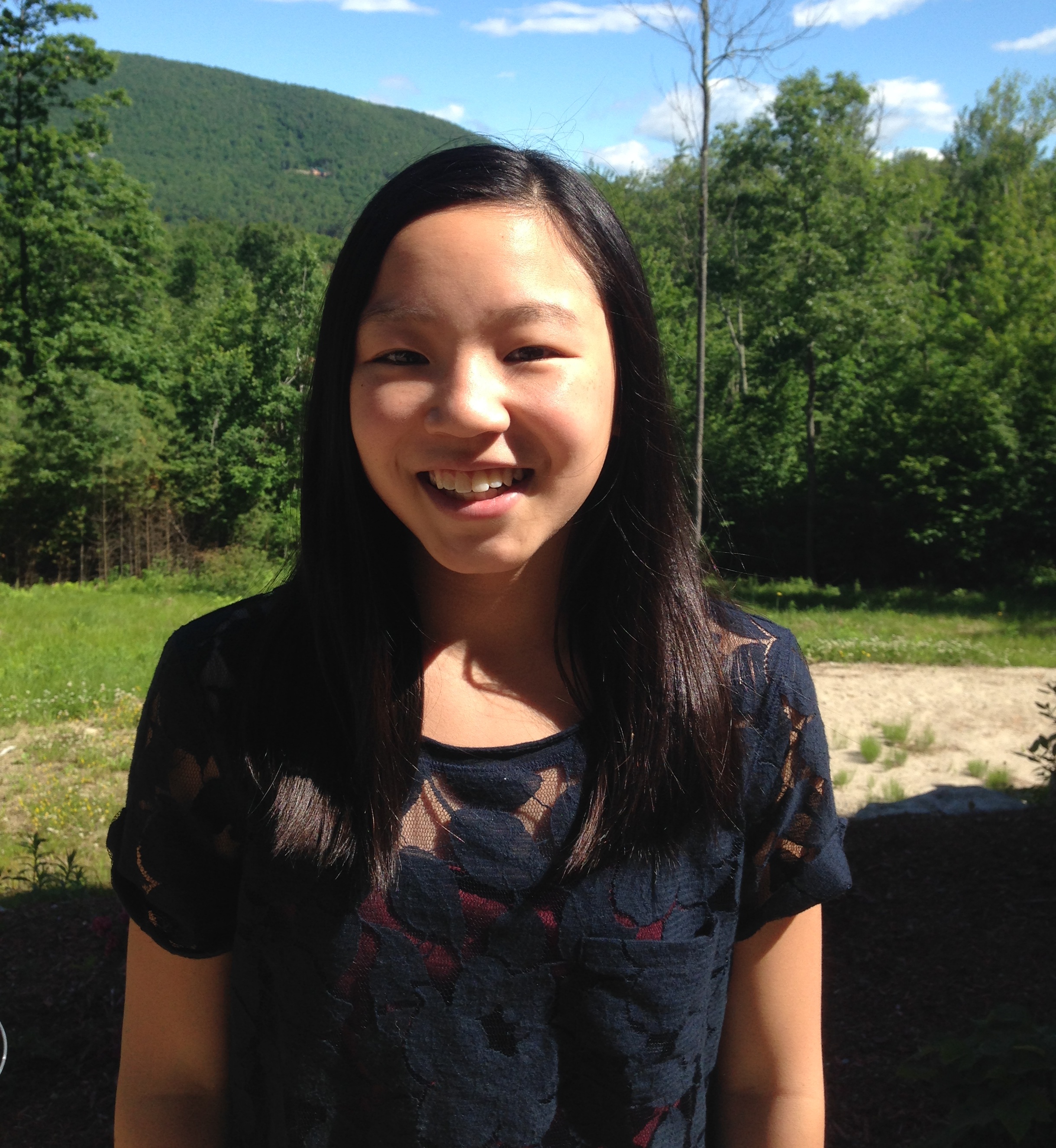 "I always try to eat healthy every day, and I think everyone should too," says Jessica. "I know that some kids think that healthy foods do not taste good, and I hope to turn that around with my dish. I included all of my favorite foods in the dish that are low on calories and have good flavors. Kids, including myself, eat with their eyes, so when I created this recipe I wanted to make the dish look fresh, delicious, and have lots of colors. Know that you can still have something delicious that's good for you!" - Jessica Bakas, age 12, New Hampshire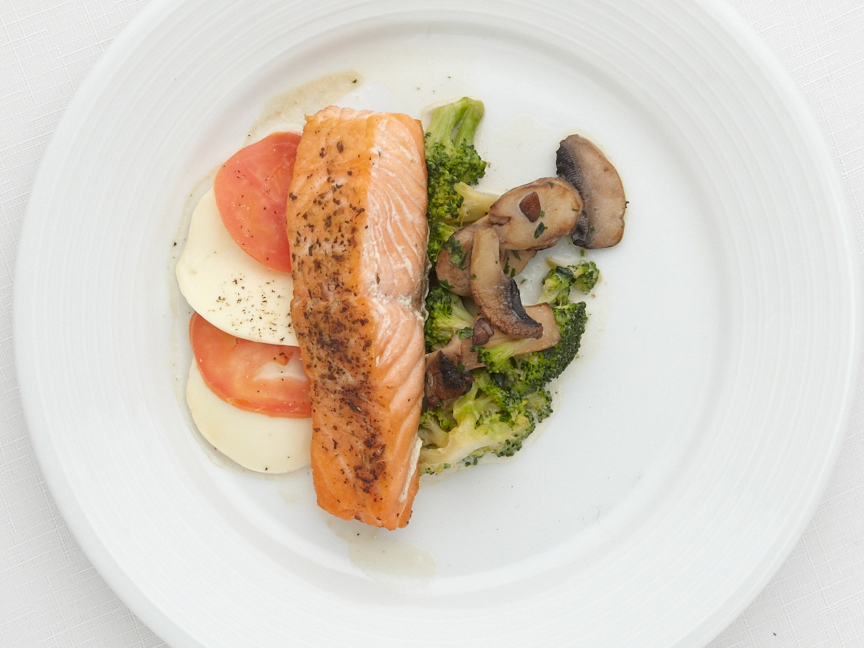 Makes 2 servings
Ingredients:
For the Tricolor Salad:
2 ounces buffalo mozzarella cheese, thinly sliced
1 plum tomato, thinly sliced
¼ teaspoon oregano
¼ teaspoon pepper
½ teaspoon olive oil
¼ teaspoon balsamic vinegar
1 small avocado, diced
1 whole-wheat wrap, warmed and cut into rectangles
For the Salmon:
1 6-ounce salmon fillet
⅛ teaspoon Greek seasoning
¼ teaspoon pepper
1 teaspoon butter
For the Cream Sauce:
¼ teaspoon butter
2 teaspoons half-and-half
4 ounces broccoli florets
½ portobello mushroom
5 sprigs fresh parsley
Preparation:
To make the Tricolor Salad: Arrange alternating layers of cheese and tomato, season with oregano, black pepper, olive oil, and balsamic vinegar, and top with avocado and warm tortilla rectangles.
To make the Salmon: Rub salmon with Greek seasoning and black pepper. In a large pan, melt the butter over moderate heat. Sear the salmon and cook until firm, about 3 minutes per side. Transfer to a plate.
To make the Cream Sauce: In the same saucepan that you used for the salmon, melt the butter over moderate heat. Add half-and-half and ¼ cup water. Cook for 1 minute, then add the broccoli and portobello mushroom and cook for 3 minutes, until vegetables are tender. Pour the sauce and veggies over the salmon, garnish with fresh parsley, and serve.
453 calories; 27g fat; 25g carbohydrates; 23g protein
More information about the Kids' State Dinner:
Check out the other winning 2014 Kids' State Dinner Recipes here.
Learn more about Kids' State Dinner here.