Over the Rainbow Veggie Pancakes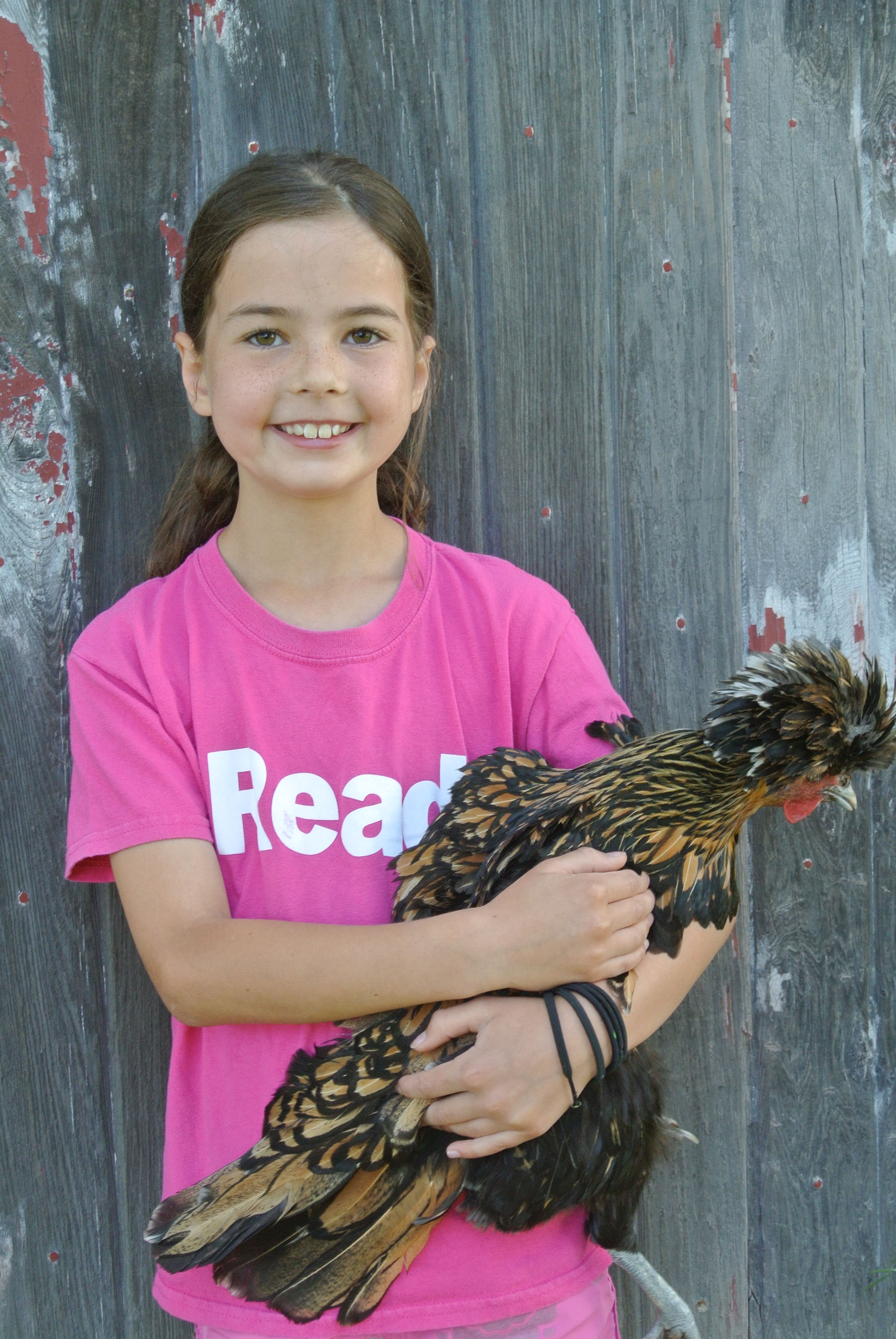 "My name is Anabel, and I live on a farm with chickens, turkeys, five acres of asparagus, and two gardens," says Anabel. "I mixed some of my favorite things from our farm, and voilà! The best thing to have with veggie pancakes is blueberries or grapes so you have all the colors of the rainbow on your plate at once. Almost every weekend you will find me in the kitchen because I love to cook. My family gave it the thumbs-up." - Anabel Bradley, age 8, Iowa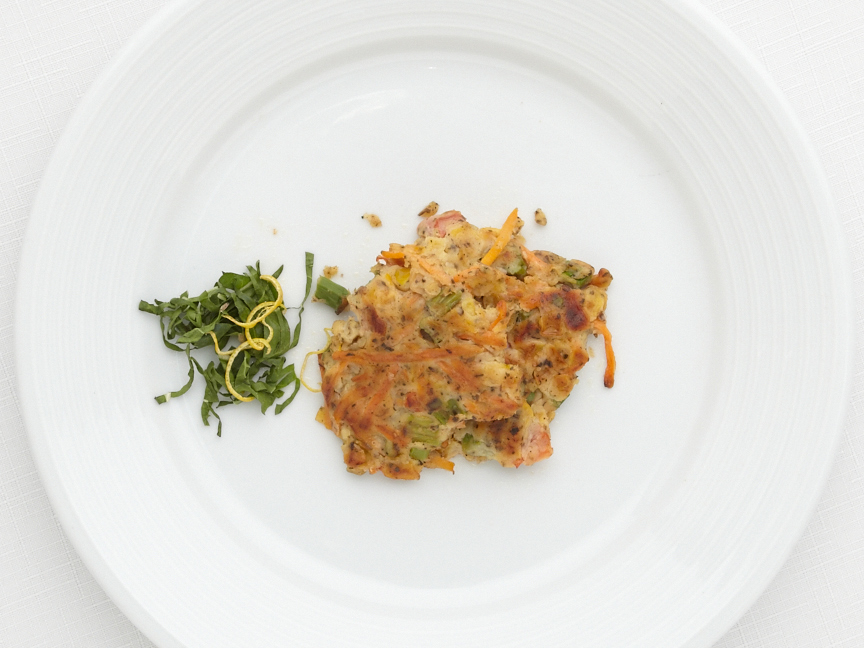 Makes 6 servings
Ingredients:
2/3 cup shredded carrots
2/3 cup chopped yellow sweet bell pepper
2/3 cup diced tomatoes
2/3 cup chopped asparagus (tough ends removed)
¼ cup whole-wheat or all-purpose flour
1 egg
½ teaspoon salt
½ teaspoon dried basil
½ teaspoon garlic powder
Pepper to taste
¼ cup olive oil
Preparation:
In a large mixing bowl, combine the carrots, yellow pepper, tomatoes, and asparagus. Add flour and stir to coat vegetables. In a small bowl, beat the egg, then add to vegetables. Season with herbs, then mix thoroughly.
In a large skillet, warm the olive oil over medium heat. When it's hot, drop a large serving spoonful of pancake batter into pan in a circle shape. (Depending on the size of your pan, you can probably fit three pancakes at a time.) Cook for 4 minutes on medium heat, flip, and cook until golden brown on each side, about 2 minutes more. Remove from pan with a spatula and set on a plate lined with a paper towel, before serving.
135 calories; 10g fat; 9g carbohydrates; 3g protein
More information about the Kids' State Dinner:
Check out the other winning 2014 Kids' State Dinner Recipes here.
Learn more about Kids' State Dinner here.