New Polish Potatoes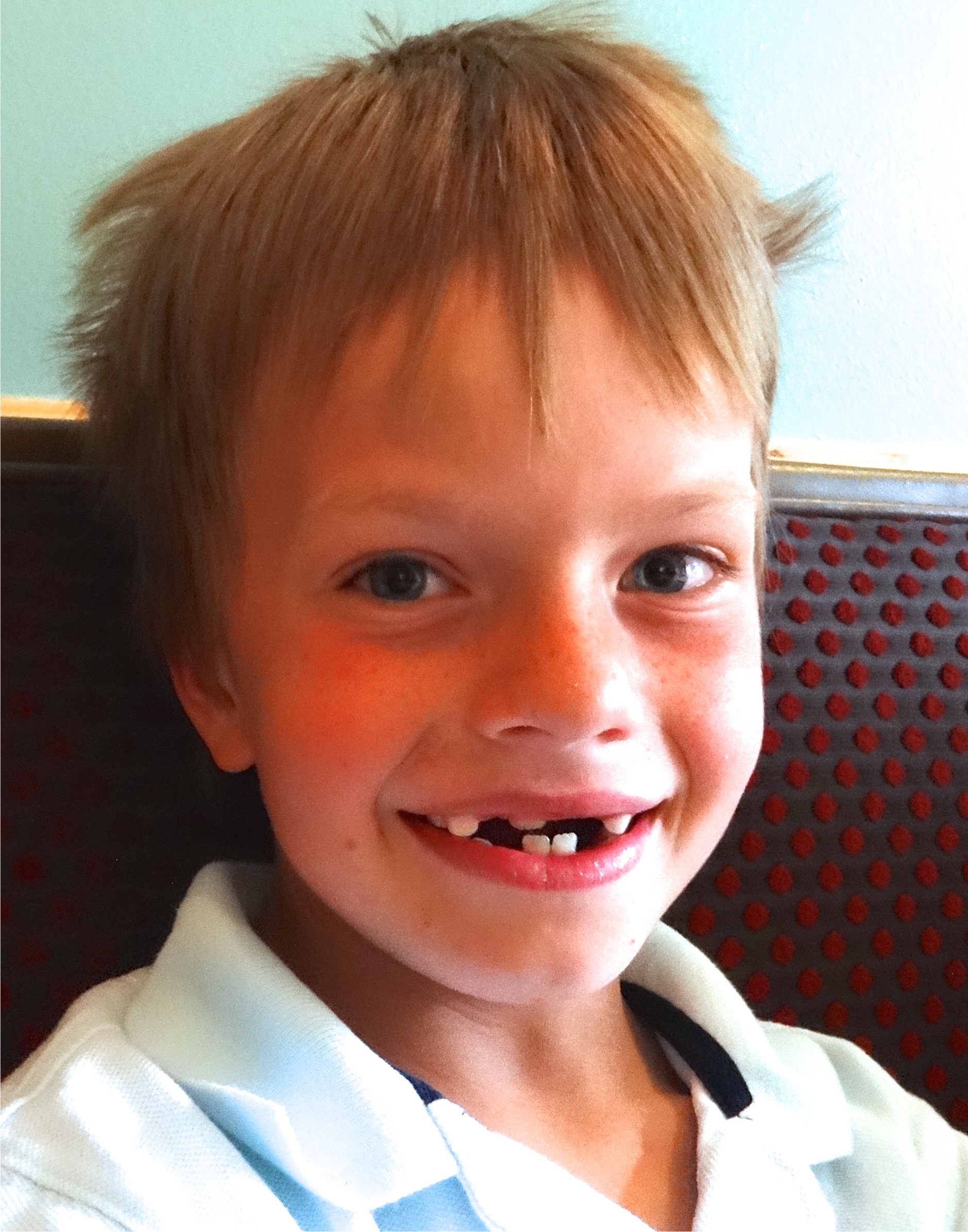 "This recipe has its origins from Grandma's Polish heritage," says Andrew. "It's a delicious mix of cucumbers, sour cream, lemon juice, and salt. Our recipe eliminates the high-fat sausage and adds protein-rich toasted quinoa and melted Muenster cheese. We added a fresh vegetable mix including the traditional beets, but also added red onion, asparagus, corn, and peas." - Andrew Chardack, age 9, Utah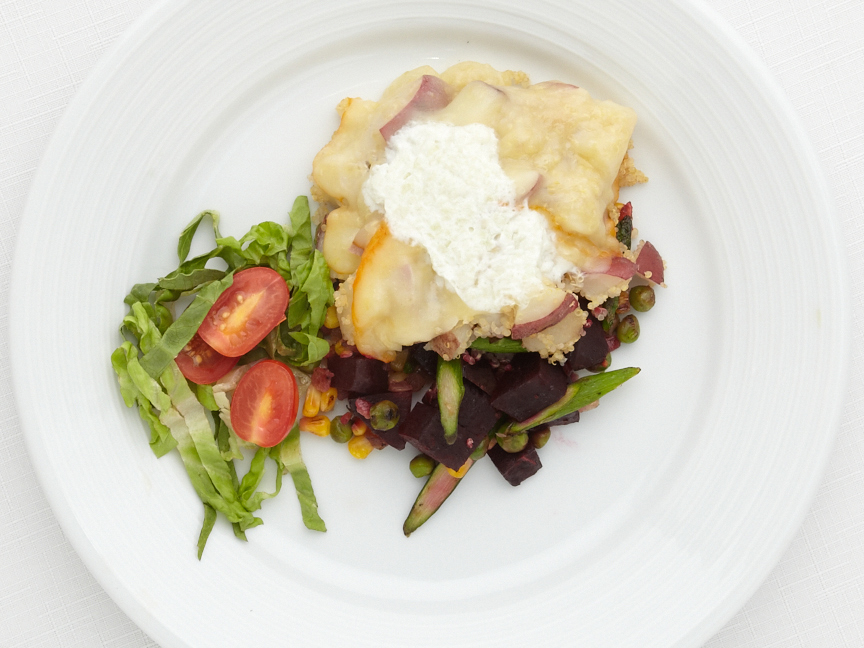 Makes 4 servings
Ingredients:
For the Cucumber Salad:
½ cucumber, peeled and chopped
½ cup Greek kefir sour cream (or low-fat sour cream)
Juice of 1 lemon
½ teaspoon salt
For the Vegetable Medley:
1 tablespoon olive oil
1 red onion, peeled and diced
6 asparagus stalks, cut in ¼-inch pieces
½ cup fresh or frozen corn
½ cup fresh or frozen peas
1 beet--peeled, cooked, and cubed
Salt and pepper to taste
For the Potato Mixture:
2 medium red-skin potatoes, cooked and cubed
½ cup cooked quinoa
2 slices Muenster cheese
Preparation:
Make the Cucumber Salad: In a medium bowl, mix the cucumber, sour cream, lemon juice, and salt together. Set aside.
Make the Vegetable Medley: In a large sauté pan, warm the oil over moderate heat. Add the onion and cook until soft, about 4 minutes. Add the asparagus, corn, and peas and cook for 2 minutes. Add the beet, season with salt and pepper to taste, and set aside.
Make the Potato Mixture: In a large microwavable bowl, combine the potatoes and quinoa and top with the cheese. Microwave for 45 seconds on high, until hot and bubbly. Add ½ cup of the cucumber salad, using more to taste, and the vegetables, gently stir, and serve.
308 calories; 14g fat; 38g carbohydrates; 10g protein
More information about the Kids' State Dinner:
Check out the other winning 2014 Kids' State Dinner Recipes here.
Learn more about Kids' State Dinner here.