Mike's Chicken and Vegetable Dumpling Cups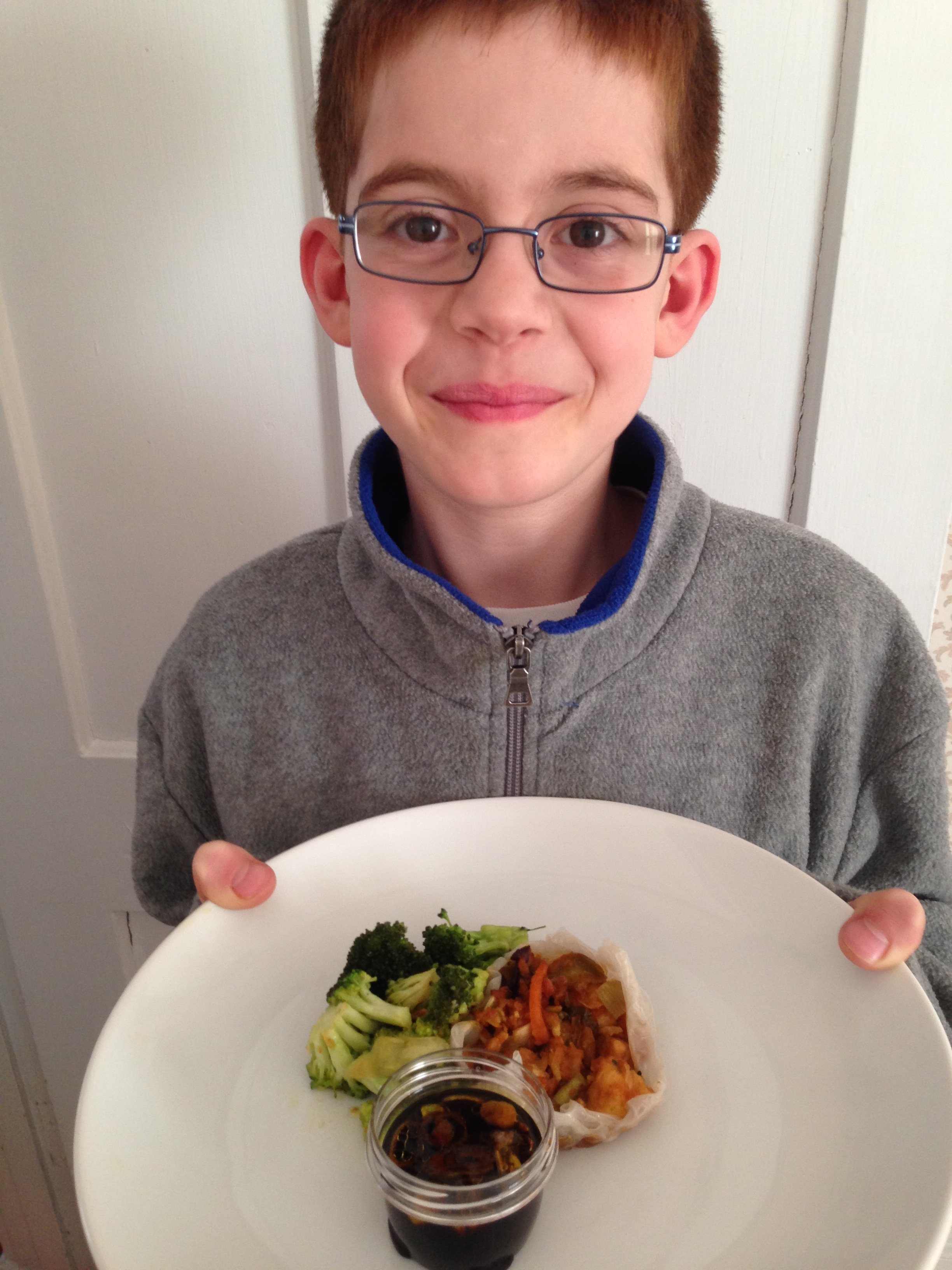 "My grandparents take me out for Chinese dumplings for a good report card," says Mike. "We wanted to make a healthy version at home. Kids like finger foods, so I decided to make this fun. My aunt must eat gluten-free, so we used tamari instead of regular soy sauce. To complete a MyPlate-inspired meal, I would serve this with steamed broccoli and a glass of low-fat milk." - Michael Lombardi, age 11, New York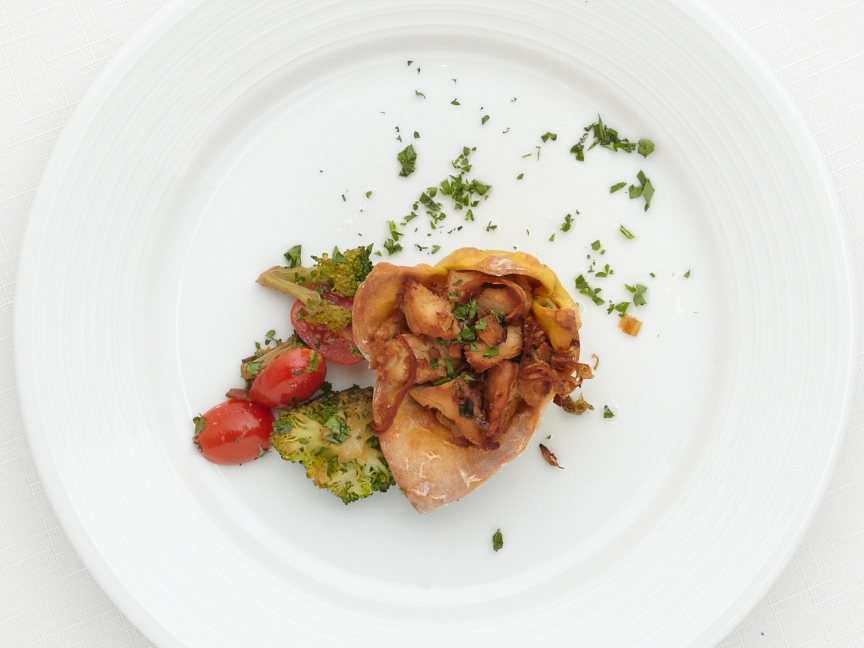 Makes 6 servings
Ingredients:
2 tablespoons olive oil
2 tablespoons low-sodium soy sauce (or tamari)
Juice from 1 fresh tangerine
2 cups skinless, boneless chicken breasts, diced
¼ cup diced cilantro
1 carrot, peeled and diced
½ cup shredded cabbage
2 scallions, diced
2 minced garlic cloves
24 rice wrappers
Preparation:
In a large bowl, mix 1 tablespoon of olive oil, the soy sauce, and the tangerine juice. Add the chicken, cilantro, carrot, cabbage, scallions, and garlic to this bowl. Set aside for 15 minutes to marinate.
In a large sauté pan over moderate heat, warm the remaining tablespoon of olive oil. Add the chicken and vegetable mixture to the pan and stir occasionally, cooking until the chicken is cooked through, about 10 minutes. Lower the heat to very low to keep warm.
Preheat oven to 350°F. Lightly spray a cupcake pan or muffin tin with olive oil or cooking spay. Dip rice paper wrapper in warm water. Place 2 of these wet wrappers in each cupcake cup and bake in the oven for 15 minutes. Let cool, remove the tin, then scoop chicken and vegetable mixture into the rice paper cup and serve.
501 calories; 13g fat; 40g carbohydrates; 29g protein
More information about the Kids' State Dinner:
Check out the other winning 2014 Kids' State Dinner Recipes here.
Learn more about Kids' State Dinner here.