Mediterranean Kebab Wrap with Cilantro Tabbouleh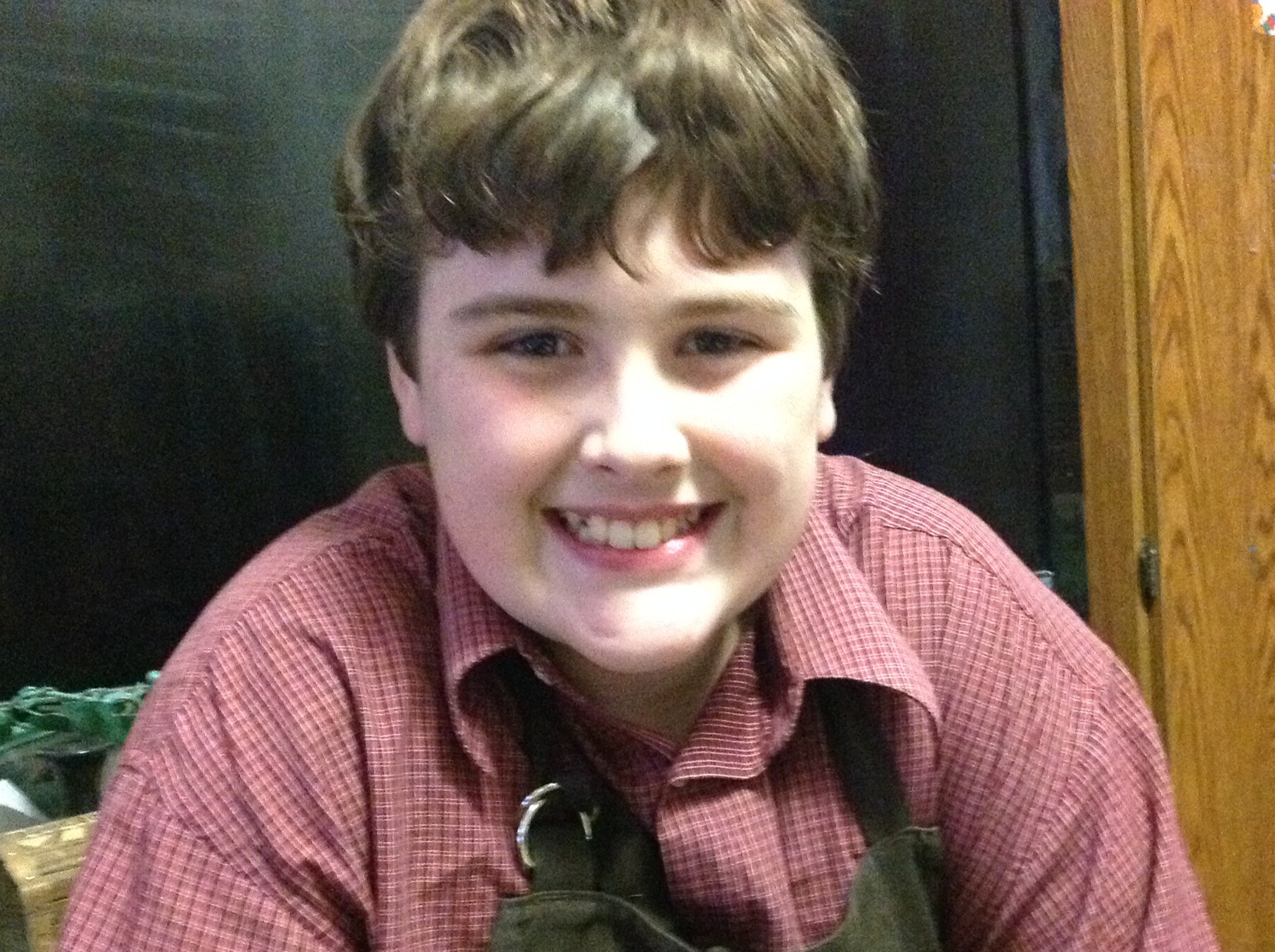 "I've always enjoyed learning to cook with my grandmother, who is of Middle Eastern heritage," notes Kinnan. "I like to experiment with our family recipes and try to make them healthier and still delicious. I decided to make the kebabs out of ground turkey rather than the traditional lamb. Since ground turkey can sometimes be bland, I tried adding some healthy herbs to boost the flavor. I serve this meal with a Refreshing Cucumber Salad. Yummy!" - Kinnan Hammond-Dowie, age 12, Rhode Island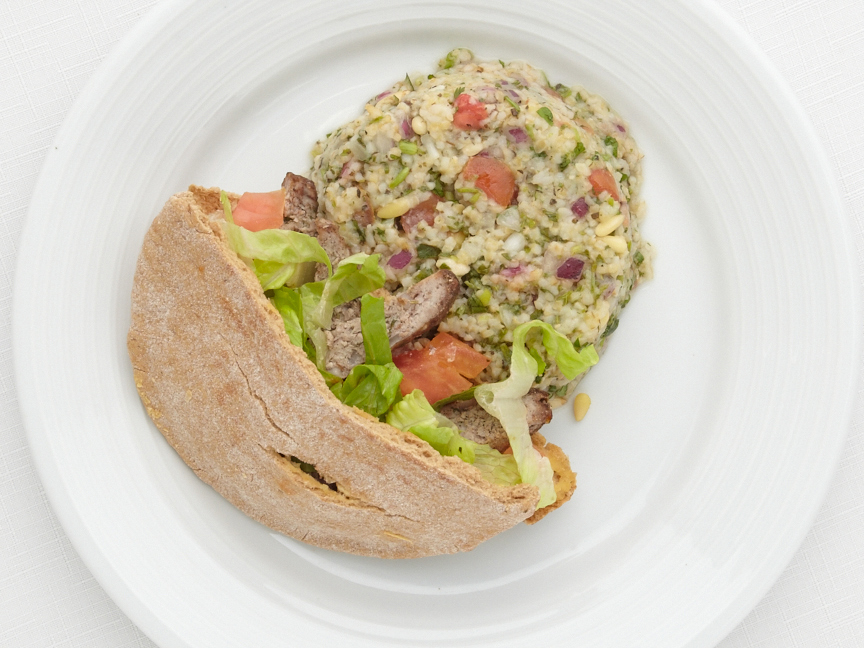 Makes 6 servings
Ingredients:
For the Kebabs:
1 pound ground turkey
1 bunch parsley, chopped
½ bunch cilantro, chopped
1 medium sweet onion, peeled and finely chopped
1 teaspoon black pepper
2 teaspoons allspice
½ teaspoon cinnamon
¼ teaspoon ground nutmeg
¼ teaspoon cloves
1½ teaspoons salt
1 minced garlic clove
Olive oil
Garnish: whole-wheat pita, lettuce, tomato, hummus
For the Cilantro Tabbouleh:
½ cup coarse bulgur
2 bunches cilantro
5 medium scallions, sliced
4 tomatoes, seeded and diced
Juice of 4 fresh lemons
¼ cup and 1 tablespoon extra-virgin olive oil
1 teaspoon dried mint
2 tablespoons pine nuts
Salt and black pepper to taste
For the Refreshing Cucumber Salad:
16 ounces low-fat plain Greek yogurt
1 large cucumber, peeled and seeded
1 tablespoon dried mint
4 minced garlic cloves
Juice of 3 fresh lemons
Salt to taste
Preparation:
To make the Mediterranean Kebab Wraps: In a large bowl, mix ground turkey, parsley, cilantro, and onion. In separate bowl, mix the spices and garlic. Add to the turkey and mix well.
Form the kebabs by hand. Each should be about 4 inches long and about 1½ to 2 inches wide. Place on lightly greased tray. Lightly brush the kebabs with olive oil. Place in preheated broiler on low (or grill) and cook for 15 minutes, flip them over, and cook an additional 15 minutes. Place in pita-wrap with lettuce, tomatoes, and hummus.
To make the Cilantro Tabbouleh: In a large pot bring 1½ cups water and pinch of salt to boil over moderate heat. Add the bulgur, stir, remove from heat, and let cool. Add cilantro, scallions, tomatoes, lemon juice, ¼ cup olive oil, and mint to bulgur and stir.
In a small sauté pan over moderate heat, warm the remaining tablespoon of olive oil. Add the pine nuts and toast until lightly brown, about 2 minutes. Let cool, then toss into salad. Season with salt and pepper.
To make Refreshing Cucumber Salad: In a large bowl, add all of the ingredients and mix thoroughly. Chill before serving.
318 calories; 20g fat; 21g carbohydrates; 19g protein
More information about the Kids' State Dinner:
Check out the other winning 2014 Kids' State Dinner Recipes here.
Learn more about Kids' State Dinner here.